Apple and Foxconn lobbied the Karnataka government for "landmark" labour reforms 
Apple and Foxconn were among several companies to lobby the Karnataka government and get them to reform the state's labour laws. Now, factories in the state will be able to have 12-hour shifts, and also have women working in the night shifts.
India has shaped up as a rather important manufacturing destination for Apple and its manufacturing partner Foxconn. Naturally then, they have a stake in the labour laws and any reforms that may take place in those laws as it directly impacts their bottom line.
A recent report by the Financial Times has revealed that Apple and Foxconn were among several companies that lobbied the Indian state of Karnataka for a bunch of reforms to the state's labour laws. The report claims that people inside Apple, Foxconn and the Karnataka government who are aware of the matter have called the reforms a "landmark liberalisation of labour laws."
As per the reformed laws, factories are now allowed to be run in 12-hour shifts. The new rules now also allow women to work not only over time but also night hours.
Also read: Apple to shake up international management with a renewed focus on India 
The legislation also increased the allowed amount of overtime from 75 hours over three months to 145 hours over three months. Experts claim that this change is policy is modelled after the industrial practices of China. 
While the new labour laws will be welcomed by many businesses, labour organisations and activists have fiercely opposed them. While the Factories (Karnataka Amendment) Bill, 2023, which was approved without discussion in the Karnataka Legislature, maintains a weekly work hours restriction of 48 hours, many have criticised the 12-hour workweek.
Apple has had a long manufacturing relationship with China and had lobbied the CCP for a number of reforms that would suit its manufacturing requirements. However, off late, Apple has been moving production away from China due to the country's stringent COVID-related restrictions.
Also read: Apple continues to ditch China: Foxconn leases new site in Vietnam for new Apple factory
These restrictions were one of the major reasons why Apple fell short of its revenue target for the last financial year. During the holiday season of 2022, Apple actually did not have as many iPhones as they needed to go an aggressive sale campaign.
Apple has also been moving away from China to prevent a significant impact to its company from the increasing hostilities between Beijing and Washington.
The claim comes just a week after the Karnataka government announced that Apple Inc's iPhones would soon be built in the state, with 300 acres put aside for a plant.
Read all the Latest News, Trending News, Cricket News, Bollywood News,
India News and Entertainment News here. Follow us on Facebook, Twitter and Instagram.
also read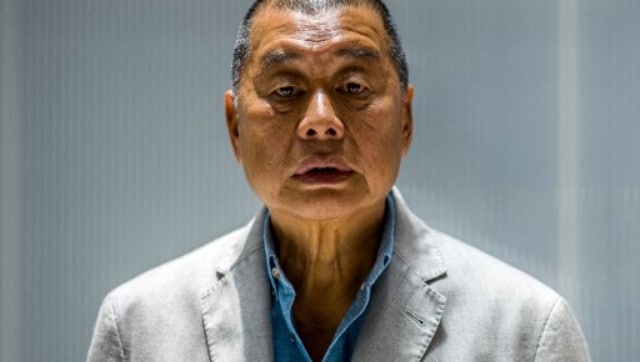 World
Lai, the founder of the now-defunct newspaper Apple Daily, is awaiting trial for 'collusion with foreign forces' – a violation under a security statute Beijing enacted in 2020 to crush dissent
World
Apple may have to delay the launch of their upcoming iPhone 15 series. Apple is apparently having some major issues with the new 48MP camera for the iPhone 15 and iPhone 15 Plus.
World
Apple has been conspicuously missing from the Generative AI scene, while Microsoft and Google have made some major headways into AI and what it has to offer. That is now set to change as Apple has started hiring top AI engineers and Generative AI experts