Anti-Trump protests: Citizens' rise against state is a sign that all is not lost in United States
People can't afford to sit idle when the law can be manipulated and there's erosion between the courts and enforcement agencies, and that's exactly what US citizens are doing in their protests whether it's the Women's Marches, occupying airports or surrounding deportation vans
In the United States, law enforcement often takes place in a black box, unfamiliar to those of us who are lucky enough to escape scrutiny. The US Customs and Border Protection can pretty much do whatever it wants in the name of national security. There are numerous documented instances of Muslim-Americans being stopped at the border from Canada and detained for hours without any probable cause.
Border agents refused lawyers and continued to detain people after federal courts had ordered their release. But it didn't end there. We saw the next, dangerous iteration of this erosion when the police interacted with black men, and in some cases turned off their body cams to act with impunity and then throw the book at the people.
Lately, we're seeing some similar but powerful signalling from the White House. When Donald Trump tweeted against the "so-called judge" who decided against the travel ban, and blamed him for any future terrorist attacks, he undermined the authority of the court. In a similar fashion, every time he vilifies the press, he is implying that the only alternative for unbiased information is the White House. And he feels free to pass executive orders. The disjunction and confusion are approaching a fever pitch while the new order is being established. Right now, there is relatively robust legislative and judicial dissent. Once someone like The US Supreme Court nominee Neil Gorsuch is approved, executive actions like the travel ban are much likelier to be approved through official channels.
Now, the new US Attorney General Jeff Sessions is the law and order. A senator, he has come under scrutiny for racist language. He has attempted to block any voting rights legislation designed to protect people who are and have been routinely and violently denied access to the polls. Following his swearing in, the Immigrations and Customs Enforcement (ICE) has begun deporting mothers who have lived in this country for more than 20 years in the name of preventing "violence".
So, what does resistance look like in the face of all this? People occupy airports. People surround ICE deportation vans. With direct action come a variety of outcomes. Sometimes, it is simply galvanising to see people standing up for themselves despite the violence they face for doing so. There is almost always a clear goal: prevent this truck from reaching the border; stop bulldozers from entering this space.
In the thick of a protest, there is a sense of camaraderie. We realise that a mob can be righteous, that people know how to talk to each other and make decisions. It's extremely cynical to think this isn't possible. In protest, we see glimpses of what the world could look like if people prioritised a collective good, based on mutual aid. People are so ready to put their bodies on the line for one another. We see it at Standing Rock, where people have stood their ground when attacked with pepper spray and water cannons and rubber bullets in the freezing weather. We see it when army veterans pledge to become human shields to protect the people protecting the water.
Politicians and activists with self-serving agendas are quick to enter these spaces and attempt to control the movement of people, but there have been many cases recently where people resisted these attempts. When Muslim-Americans were detained at airports, people went to the airports. When Sioux land was threatened, indigenous people occupied it and refused to leave. There have been sit-ins and boycotts and targeted demonstrations that take the battle to the frontline. No amount of sign holding outside city hall will have the same effect because people have little leverage there.
What some people fail to understand is that any systemic "progress" comes from the grassroots. When politicians attempt to co-opt this agenda for their own political ends, the movement is over before it begins. A protection being codified into law or a ban being deemed unconstitutional or a sympathetic politician being elected is the end of the line. It is a stopgap measure. Liberty requires constant vigilance. People can't afford to sit idle when the law can be manipulated and there's erosion between the courts and enforcement agencies. People are entitled to express their discontent and eventually, a drop becomes a sea, becomes a tide, becomes change. It is kept at bay until the floodgates cannot hold and then the earth is inundated.
Neither the corporations nor the governments' own us. And ultimately, neither have the right nor the compunction to tell us what is moral and good. That we have signed some social contract and are thus beholden to support and defend power once it has been established is ludicrous. It is an idea that our own eyes deceive us.
This is where civil disobedience comes into play. Ultimately, if the law is so malleable and if court decisions are unheeded, and the most marginalised and downtrodden people pay the price, it is our responsibility to defend each other. That is what resistance is.
India
The apex court justice made the remarks at a function organised on Monday evening by the Thane District Courts Bar Association in Maharashtra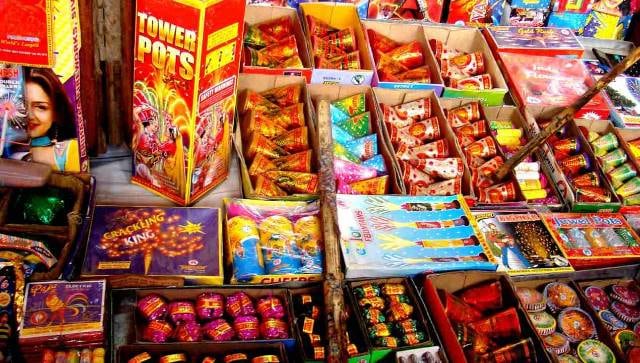 India
A bench of Justices M R Shah and AS Bopanna said the top court is not averse to the celebration but not at the cost of the life of other citizens.
World
The State Department has published the data for the first time since President Donald Trump's blackout