Al-Qaeda in the Indian Subcontinent claims Pakistan used Kashmiris for political gains
AQIS has released an 11 page statement urging the people of Kashmir to distinguish between 'sympathisers and selfish.
With India-Pakistan relations touching an all-time low in the last decade, and the two nations indulging in mudslinging over the situation in Kashmir, terror group AQIS (Al-Qaeda in the Indian Subcontinent) has said that Pakistan has ditched the people of Kashmir and abetted their oppression for political gains.
According to a report in The Indian Express, AQIS has released an 11-page statement urging the people of Kashmir to distinguish between "sympathisers and selfish". The outfit's spokesperson, Ustadh Usama Mahmood said, in a message titled 'Jihad of Kashmir: A Call to Reflection & Action' that waging a war under Pakistani supervision has been tantamount to "wasting the fruitage of jihad". It alleged that allowing the wounds of Kashmiris to fester was "a part of their politics".
Pakistan's link with the terror group goes back a long way as the group remains an active nuisance for the state and neighbouring Afghanistan; the group, thought to be uprooted has re-emerged as AQIS in Pakistan, according to a report in The Washington Post. "Initially, AQIS struggled to gain traction in Pakistan — it has been the principal target of President Obama's drone-strike strategy in the country's northwestern tribal belt. But AQIS is now finding its footing in southern Pakistan, powered by fresh recruits and budding alliances with other militant organizations," the The Washigton Post report quotes.
Besides, Afghanistan has time and again blamed the former of harbouring terrorists and members of the group, openly and on international platforms. According to a report in The Dawn, a Pakistani news website, Afghanistan has alleged that terrorists wounded in Afghanistan are openly treated in Pakistani hospitals. The Afghan premier Ashraf Ghani said, according to the report, that Islamabad actively harbours and trains terrorists on its territory. Also recently, in the wake of the Uri terrorist attack (the deadliest attack on Indian Army in the past few years), Kabul reiterated its condemnation of Pakistan's inaction against terrorists. "The Taliban and affiliate groups are sustained with logistical, financial and material support from elements in Pakistan," Afghanistan's foreign minister said.
The US too, has time and again, vocalised its condemnation of the terrorism emanating from the Pakistani soil. The Washington Post article states, "US intelligence officials have worried for years about potential links between Al-Qaeda and rogue Pakistani military officials. That Osama bin Laden was found hiding near a Pakistan military training academy did little to allay their suspicions."
Another article in NBC News from 2008 reads "The reality is that Al-Qaeda has created a safe haven in Pakistan that in some respects is more effective than what they had in Afghanistan before 9/11".
More recently, after the Uri attack, US State Secretary John Kerry also took up the matter with Pakistan, clearly indicating that the US wants to see much more being done on the terror front in Pakistan.
But in the past few years, Pakistan had been clamping down at least on AQIS and Taliban. According to a report in The Dawn from May this year, 14 Al-Qaeda terrorists were killed by Pakistani forces, including AQIS leader Bilal Lateef alias Yasir Punjabi.
However, the action against comes most possibly under US pressure as this terror group directly conflicted with Washington's interest.
The amount of United States intervention in Pakistani action against AQIS is clear from the fact that in 2013, US conducted a drone strike in Pakistani territory to kill Taliban leader Hakimullah Mehsud, who took over as the leader of the Al Qaeda-linked Pakistani Taliban in 2009. The Pakistani government denounced Mehsud's killing as a US bid to derail peace talks and summoned the US ambassador on Saturday to complain. Some politicians called for blocking of US military supply lines into Afghanistan.
Besides this, a more popular and widely recalled US ambush strike on Pakistani territory was the one in which the notorious Al-Qaeda leader Osama Bin Laden was killed, in a operation that was strategically kept a secret even from the Pakistani administration, as The Washington Post reports. The fact that the US didn't choose to take Pakistan into confidence before conducting the stealth raid on Laden's residence speaks volumes about the state's history in tackling terrorism.
Therefore, buckling down under US pressure or with its independent free will, Pakistan has clearly lost favours with the dreaded terror group, which has openly condemned its state policy of stoking unrest in Kashmir and then reaping political benefits out of it.
World
A signed coalition agreement was formally presented to the Knesset secretariat Friday, the last step before a vote and the swearing-in of the new government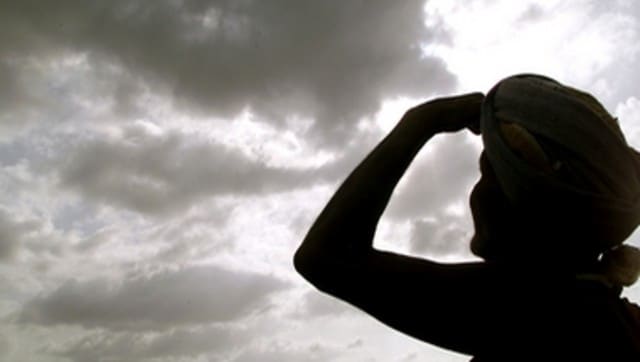 India
Here's what you need to know about what arguably remains the most important season for India
India
Residents of Ghoramara and Mousuni are being being moved to safety by the West Bengal government as tidal waters and rainfall pose grave risk to their lives