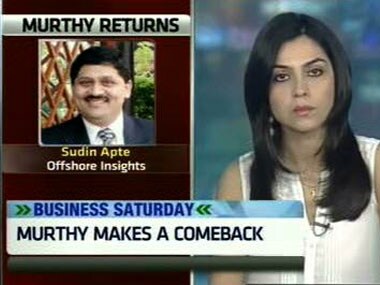 Sudin Apte of Offshore Insights feels Narayana Murthy's return will boost employee's morale at Infosys and will address one of their issues of high attrition. However, client acquisition may not rise, which is a deep-rooted problem and by changing one person it may not get sorted.
"Clients don't sign large deals based on who the chairman is. They focus on what value they are going to get, what type of solutions are created and what type of steps will be taken by the company on account management," he said.
According to him, Infosys has a problem of losing employee trust, its attrition is increasing and it also has spate of problems on legal cases, visa issues.
Updated Date: Jun 01, 2013 16:04 PM