Samsung launched the Galaxy A7 amid a lot of fanfare. Not because the phone has the best Samsung has on offer, but solely because it's the first time that they've had a triple-camera setup on the back of the phone, all for a price of Rs 23,990. Now that may not sound like a big deal for most, but for Samsung to introduce a new mid-range offering at that price is quite something.
While that automatically makes the camera, the biggest highlight of the Galaxy A7, there's certainly no skipping the fact that there's competition aplenty. But given Samsung's expertise with cameras and the capable hardware in the Galaxy A7, it sure had me excited to find out whether it really does offer enough to pull the crowd away from all-round packages like the POCO F1 and the Nokia 7 Plus.
The question really boils down to, is it really as big a deal as Samsung makes it sound like or is this just another stroke of marketing brilliance from a brand that is really beginning to feel the pinch when it comes to mid-rangers?
Camera: 7.5/10
Now to talk about the part that matters the most here. Long story short, I was quite pleased with the camera performance of the Galaxy A7. As it is a more budget-oriented offering, the quality is certainly nowhere near the best Samsung offers on its flagship phones, but under Rs 25,000, it's right up there with the POCO F1. 
To break down the Galaxy A7's triple-camera setup, it features a 24 MP primary camera with an f/1.7 aperture, a 5 MP depth sensor with an f/2.2 aperture, and an 8 MP sensor with an ultra-wide lens and f/2.4 aperture. The UI on offer is pretty basic and if you have used a Samsung device before, there is no learning curve as such. The camera app has a bunch of the usual modes to choose from. This includes Panorama, Live Focus, Pro, Beauty, Slow Motion, AR Emoji and Hyperlapse. The UI also features shortcuts for Bixby Vision and Quick Share, which, as the name suggests, lets you share the image on social media platforms directly.
Samsung has also bundled in a 'Scene Optimiser' function, something that they spent a long time talking about during the launch. It's basically a mode which automatically detects the scene and then uses a preset setting to capture the image in. Samsung claims that can the 'Scene Optimiser' can detect 19 different scenarios and set the camera up accordingly. This is basically just another version of auto-intelligent mode that we see on many cameras. 
In most cases, especially in well-lit outdoor conditions, the  Galaxy A7 manages to take some great shots with a good amount of detail. The image overall does look a little dramatic and not exactly true-to-life, but I didn't seem to mind much because the colour processing was rather subtle in comparison to the likes of say, the Xiaomi POCO F1.
The 120-degree wide angle camera is also quite a neat option to have if you're cramped for space. It is only an 8 MP sensor so don't really expect to see a ton of detail when you're zooming in. Surprisingly, there's also no autofocussing here, which definitely hurts. Also, because of the lens being so wide, there's definitely a considerable amount of barrel distortion which you can see in the images shot.
The portrait mode or what Samsung calls "live focus" mode is also excellent. Edge detection is on point and the camera managed to get a pleasing image almost everytime I switched to it. Skin tones aren't true to life though and there is a bit of artificial whitening which is present even with the beautify feature turned off. The dynamic range here is also better than any camera at this price point.
In low light as well as under artificial lighting conditions, I personally prefer using the Pro mode, but if you are using the auto mode, you'll end up seeing a mixed bag of results. Images are a little overexposed, with an awful lot of processing and aggressive noise reduction. White balance also often goes for a toss. However, it is definitely usable and as I mentioned, results using the manual mode are far more pleasing. Head over into the Flickr album below to see hi-resolution images captured using the phone under different lighting conditions.
The 24 MP front camera uses pixel binning to combine data from four individual pixels, something we saw Xiaomi do with the POCO F1 as well. Selfies turned out fine under most lighting conditions but you might want to turn the beautify option off if you do prefer more natural-looking skin tones.
The portrait mode on the front camera was also just as good as the rear with accurate edge detection and commendable dynamic range.
As for video, things are alright as long as you stick to 1080p. There is a higher resolution of 2224 x 1080 pixels that you can shoot on, but there's no EIS at this resolution. 1080 p recording is also only limited to 30 fps. Overall, there nothing to write home about here.
Build and Design: 8.5/10
I reviewed the Galaxy A8 Plus at the beginning of this year and as far as looks go, the Galaxy A7 looks almost identical from the front. The sandwiched metal and glass design which we saw adorn the Galaxy Note 8 back in September 2017 and all subsequent premium offerings, finds its way to the Galaxy A7.
The Galaxy A7 is a large phone. It's tall at 159 mm and for a person with small hands, it is quite a handful. For a phone that tall, you would expect it to be quite heavy as well, but it surprisingly isn't. Weighing 168 grams, it's not only lighter than most similarly sized phones, but it is also thinner than most phones at 7.5 mm.
For the price, the Galaxy A7 also feels very premium and sturdy at the same time. The frame of the phone is made of aluminium and has a glossy coat of paint which you certainly can't scrape off too easily.
The camera module on the back does have a protrusion but isn't bad enough to have the phone wobble when typing with the phone flat on a table. The buttons and edges on the phone are rounded off perfectly, making it a very appealing device to look at.
The Galaxy A7 features a fingerprint scanner which is embedded into the power button. Yes, it does sound a little odd but it has been tried before (lot of Sony Xperia phones have the fingerprint scanner embedded in the power button) and gets the job done. I had a success rate of say 7 out of 10, which is passable.
There are a few compromises to note here — despite the glass back, there's no wireless charging. Not that you'd expect it at this price, but it sure would be nice. There also no dust and water resistance. Samsung does keep the 3.5 mm jack though.
Features: 7/10
Samsung Galaxy A7 sports a 6-inch FHD+ AMOLED display with chubby bezels on the sides and on the forehead, and on the chin of the display. It also sports a fingerprint sensor on the side button which also acts as the power button.
The smartphone has been launched in two RAM variants— 4 GB RAM with 64 GB storage and 6 GB of RAM with 128 GB storage. The storage on both variants can be expanded to 512 GB using a microSD card. We, however, received the base variant for review.
The A7 is available in three colours, each of which looks quite enticing — blue, black and gold. We again got the least exciting of the lot — black.
As for cameras, the three cameras are fit vertically behind the device. The triple camera setup has a 24 MP AF low-light camera with f/1.7 aperture, the second is an 8 MP sensor with an ultra-wide lens with f/2.4 aperture and the third is a 5 MP depth sensor with a f/2.0 aperture for bokeh mode. On the front, it sports a 24 MP camera with f/2.0 aperture.
The device packs an Exynos 7885 SoC which has an octa-core processor with a dual-core Cortex A73 clocked at 2.2 GHz and a hexa-core Cortex A53 clocked at 1.6 GHz.
Inside it packs a 3,300 mAh battery and runs on Android Oreo 8.0 based Samsung Experience UI.
It has almost all the sensors you might need including an accelerometer, a fingerprint sensor, a gyroscope, a proximity sensor and an RGB light sensor.
In terms of connectivity it supports dual VoLTE, Wi-Fi 802.11 a/b/g/n/ac (2.4/5GHz), Bluetooth 5.0 (LE up to 2Mbps), ANT+, USB Type-B, NFC and GPS, Glonass.
Display: 8/10
Samsung is known to make the best AMOLED displays in the smartphone industry and the panel on the Galaxy A7 is no different. The gorgeous 6-inch Super AMOLED panel is certainly one of the best you would find under Rs 25,000.

The display operates at the same resolution of 1080x2220 pixels as the Galaxy A8 Plus and is plenty sharp. Compared to other displays in this price bracket, the Galaxy certainly blows the likes of the Vivo V11 Pro with an OLED panel away.

Given that Samsung does like saturated colours, the colour tones were pleasing to the eye, though they are not true to life. In other words, the display isn't colour accurate. Whites are off and have a yellowish tinge, while reds by default do look rather orangish. That can be calibrated in the display settings up to a point.

I did binge watch a lot of shows on Netflix on the device and the display was nothing short of great for consuming any kind of media. The panel also gets adequately bright as well with no issues when viewing text on the display even under direct sunlight.
Don't expect the panel to be as good as the one on the Note 9, but the OnePlus 6 is definitely comparable. The OnePlus 6 here does edge past it though, in terms of better contrast values.
Software: 6/10
Samsung phones are known to be lagging when it comes to software version and the Galaxy A7 is no different. While other brands are boarding the Android 9 Pie train, Samsung fans will have to be content with the Android 8.0 Oreo on the A7.
However, apart from an updated security patch (September 2018), there's very little that's new on offer on Samsung's part. You do get things like long-press action which is a part of the Android Oreo update. Leaving these minor things aside, the only thing new one would notice is the fact that Samsung has added a few new default wallpapers into the mix, ones which debuted with the Galaxy Note 9.
That said, the Samsung Experience launcher handles regular use fine. It isn't the best part of the entire experience though. Animations are smooth and fluid, for the most part. But as soon as you throw a few heavy tasks in and try to switch between them, the choppy animations just make it a very unpleasant experience. I am convinced that the launcher is to blame here as switching to third-party launchers gives a much smoother experience. 
The Galaxy A7 also packs Samsung's usual set of additions like Game Launcher, which provides a number of options for hardcore gamers. These options include a screen record feature and a switcher which lets you turn off notifications while you're playing a game. Regular features like a one-handed mode (which I found myself using quite often) and multi-window support is also part of the software package here.
Another issue is that there's so much bloat loaded on to the device that it feels annoying to see so many apps that you may never end up using. Well, I'll try and not break into a rant here because we have gone over this point multiple times with previous Galaxy devices. Samsung clearly just doesn't care.
Performance: 6.5/10
I have a problem with Samsung here. It appears like they want users to only have a "premium camera experience" when they buy the A7. The reason I say this is because the Exynos 7885 SoC on the phone can barely handle anything else.
To jog your memory, this is the same chip we saw on the Galaxy A8 Plus (2018). It was just about doing alright back then, but on the A7 it really fails to do any justice.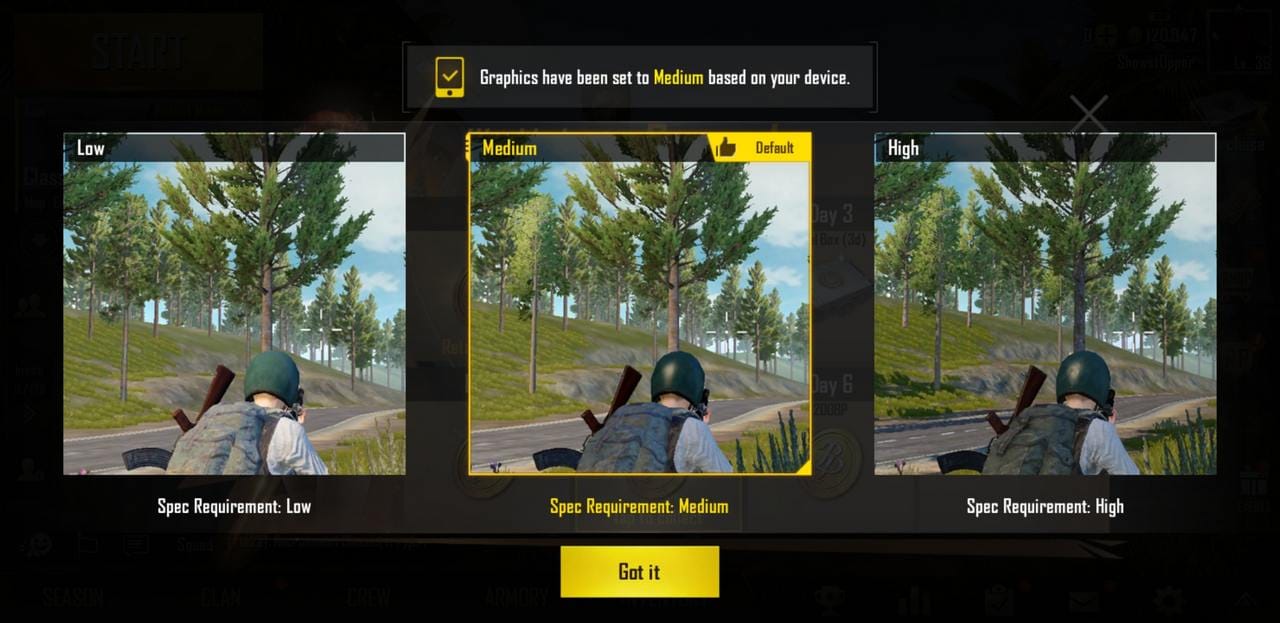 You may be able to browse through your Instagram feed and manoeuvre around your Twitter feed just fine, but anything which is a little more intensive and you see the phone acting up. There are not just dropped frames or minor stuttering that I'm talking about, but moments when the phone would just freeze if you tried to use apps in multi-window mode. Given the large screen real estate, you would want to make the most of that punchy display. But you can't.
While gaming, you'll be fine as long as you stick to the likes of Subway Surfers, Alto's Adventure and Leo's Fortune. For all those PUBG-playing folks, this just won't cut it. The game might suggest that it runs fine on "medium" graphics setting, but I noticed dropped frames even after cranking things down to a minimum graphics setting. Asphalt 8: Airborne ran fine when played at medium settings and the same with Shadow Fight 3. I wouldn't say games were unplayable, but they certainly won't be enjoyable.
Call quality and network reception were otherwise excellent. The speaker at the bottom also gets quite loud but because it's a single speaker setup, you may end up covering the speaker up completely while gaming or watching videos. It does at least get loud enough for a single speaker though and for what it's worth, the Dolby Atmos feature does enhance the listening experience if you have a pair of high-impedance headphones lying around.
Battery: 8/10
The phone easily lasted me an entire day with almost 30 percent to spare on a regular basis. The phone does have a 3,300 mAh battery, which is large, but given the 6-inch display size, I was certainly not expecting such stellar battery performance here. My average day comprises a lot of phone calls, emails, messaging, browsing through social media as well at least a couple of hours of music and video playback.
Samsung's Adaptive Fast Charging also lets you juice up fairly quickly. Charging the device up from 5 percent to 93 percent took me an hour and 35 minutes. Unlike Apple, Samsung supplies the fast charger in the box so you don't need to spend extra on a fast charger.
As a testament to the battery life numbers, I was getting out of the phone, the Galaxy A7 returned with a respectable score of 9 hours and 49 minutes in our standard PC Mark Work 2.0 battery life test.
Verdict and Price in India

The Galaxy A7 is priced starting at Rs 23,990 for the base variant, an amount that goes up to Rs 29,990 for the variant with 6 GB RAM and 128 GB. That is quite a premium to pay for just an additional 2 GB of RAM and more storage considering you already do have an option of expanding storage.
Should you buy the Galaxy A7? No.
It does have the best display you can get at this price (one where you don't have to worry about a notch) and also packs a camera which is comparable to the likes of the Nokia 7 Plus and the POCO F1. But that's about it. The rest is not even worth mentioning. When you have options like the POCO F1 around it's difficult to make a case for the A7, especially knowing it isn't cheap. Even the Vivo V11 Pro and cheaper options like the RealMe 2 Pro offer better value when it comes to the asking price.
Samsung may be trying hard to find its feet in a segment which they've ignored for too long, but unless they accept that a triple camera setup doesn't cut it any longer, you might see it come up with more such phones in the future. We have already seen a 4-camera sporting Samsung A9 launch after all.
Find latest and upcoming tech gadgets online on Tech2 Gadgets. Get technology news, gadgets reviews & ratings. Popular gadgets including laptop, tablet and mobile specifications, features, prices, comparison.