For long, Xiaomi's Redmi 5A has been the reigning queen of entry-level phones, but that was 2017 and it's 2018 where notches are getting smaller and bezel-less is a desirable asset for a premium look. While the new Infinix Smart 2 does not successfully crack this code, it does pack in an 18:9 ratio 5.45-inch display.
In this competitive segment, the Smart 2 offers the user what the rest of the world is enjoying on an entry level smartphone: a big display and good battery life. But that is not all that counts in 2018. Whether you are a first time smartphone user, or simply want to settle for something more affordable, smooth performance is the key to everyday usability and this is the area where the Smart 2 falls short.
Build and design: 7.5/10
For a phone which is under Rs 10,000, the Infinix Smart 2 belongs to the new breed of phones, which gives the user a handset that looks good, handles well with one hand and weighs like a feather at an affordable price.
On the front, this phone stands tall with a 5.45-inch LCD display and bears rounded corners with thick bezels at the sides. But that 18:9 aspect ratio display also means that bezels at the top and bottom are a lot thinner than the ones on the Redmi 5A. And unlike the Redmi 5A which has a mere 5-inch display, this one seems relatively generous in offering screen space when you are watching a video or browsing the web. Apart from this, in the entry-level segment, there is the Infocus Vision 3 that offers a 5.7-inch display at slightly higher price tag of about Rs 6,999.
At the back, sits a polycarbonate black cover which is nothing but a smudge magnet.
As I said before, looks can be deceptive, and a good-looking design does not necessarily mean that its practical for everyday use. With that said, what really turned me off about this phone is the absence of trays. The compromise done in this respect, can be extra work for users. Dear Infinix, this is 2018 and SIM trays are a thing even on entry-level phones!
Pry open the back cover and the phone does not even get you access to the battery (it's not removable) but just the dual SIM slots (nano SIM + nano SIM) and a separate slot for microSD, which for once is a good move.
The back of the device sports a single camera setup with a flash, which protrudes slightly from of the rest of the back. A speaker is placed right at the corner at the bottom of the phone, which as expected created problems when placed on certain surfaces.
The volume and power buttons are located on the right side. Meanwhile, the navigation keys are virtual and take up some space at the bottom end of the display.
The device bears a micro-USB port for charging and data transfer, and a 3.5mm jack for earphones next to it, all of which sit at the bottom of the phone.
Features: 7.5/10
The device comprises of a 5.45-inch LCD HD plus display with a resolution of 720 x 1,440 pixels.
It packs in 2 GB RAM with 16 GB of internal storage that is expandable up to 128 GB using a microSD card.
There is also another variant available with 3 GB RAM with 32 GB of internal storage. But since I got a 16 GB of storage variant that is expandable upto 128 GB using a microSD card, this sort of makes up for the measly internal storage space available, you really won't be able to store and run too many games on it. To make things worse the system takes up around 6 GB of the 16 GB leaving the user with 10.4 GB of internal storage. The device runs a 28 nm MediaTek MT 6739 quad-core processor which was released in late 2017.
Above the display, at the centre, is an 8 MP (f/2.0) front-facing camera with a flash, and behind it is a 13 MP (f/2.0) single camera setup with a flash.
Apart from this, it packs a 3,050 mAh battery.
The device runs on Infinix' XOS Hummingbird v3.3.0 Lite based on Android 8.0 (Oreo).
Connectivity options include VoLTE/4G (dual SIM), Bluetooth 4.1, Wi-Fi 802.11 b/g/n.
Unlike Infocus Vision 3, Infinix Smart 2 does not support a fingerprint sensor, but a facial recognition unlock— a rather bold step in the sub Rs 10,000 smartphone segment. Other than facial unlock, it has regular options to unlock the phone such as PIN or pattern, which are obviously a lot more secure than the 2D face unlock.
Display: 7/10
The Infinix Smart 2 features a decent display given its pricing. Despite the HD+ resolution I did not notice any pixelation or jagged pixels. Text and images looked sharp enough and this is pretty much the same level of detail you can get on a Xiaomi Redmi 5A, which is the Smart 2's arch rival. The viewing angles are fine with no noticeable shift in colour as well.
While the display looked sufficiently bright indoors, it did not fair well outdoors. In direct sunlight, I could barely view anything on the display, which is not the case with the Redmi 5A. It also produces noticeably cooler colours, giving all content displayed on it a bluish tinge.
The colours also felt a bit dull in comparison to the Redmi 5A. But the taller and bigger display kind of makes for a more immersive viewing experience as compared to the Redmi 5A.
Software: 7/10
For non-Infinix users, the Smart 2 runs on XOS Hummingbird v3.3.0 Lite which is Infinix's own user interface based on Android 8.0 Oreo.
So if you are using the user interface (UI) for the first time, the integration with the Android is neither too stock-ish, nor too heavy.
The user interface is quite equipped when it comes to features, but at the same time also feels bogged down and appears to be taxing the hardware. There are many options to make it more lighter, for example switching off the left-swipe card like interface which is home to a number of widgets (and ads) will actually make the phone run smoother.
The app drawer is also quite customisable and will let you change the scrolling direction, icon size, text colour and even automatically arrange all icons using 'Smart arrange' in the Homescreen menu settings.
Apart from that some adjustments which include grouping apps into categories such as Lifestyle, XOS Family, Social, Media, Tools, I liked how I could swipe from one folder to another (from a page of the homescreen) which was an easy and convenient way to find and view apps inside multiple folders using a simple gesture.
There is also Infinix's own theme store called 'XTheme' with enough content (wallpapers, themes, icons etc.) for those who love to customise their phones. Next is 'XHide' that adds a private locker for images, files, videos and audio recordings. Lastly, there is also an 'XClub' app, which is a forum for fans of Infinix smartphones to connect and receive the latest updates about their devices.
Performance: 6/10
To be honest, the Infinix Smart 2 lags in terms of performance. It took me sometime to open even the Google Play Store until I turned it off and switched it on. This is after waiting for a few seconds for the home page to load up, only to be greeted with a white screen. There were many other such instances where I had to wait for the data to load (this can take up to 5 seconds) for everyday apps like Google Maps to open. Indeed, the problem here is the paltry 2 GB of RAM and software that has clearly not been optimised to work with it.
Similarly, when it comes to videos, on changing the mode of the video from landscape to portrait or otherwise, the rate at which it adjusts with the change, is quite slow. The user interface is quite equipped when it comes to features, but at the same time also feels bogged down and appears to be taxing the hardware a bit.
Next is the speaker. Firstly, it is located on the bottom right-hand corner of the phone. The location results in a rather muffled audio especially when placed on a bed or when held horizontally while gaming because your index finger easy blocks it out. Still then, it is loud and I could still hear the ringtones when placed in a purse or tight pockets.
But amidst so many problems, its facial unlock system works perfectly and gets better over a short period of time. Even though I did notice some minor glitches here and there the response time was mostly perfect. The facial unlock in this case makes up for the lack of a fingerprint sensor but since its a 2D face unlock system, it's not as secure as fingerprint reader or in this case the PIN or a pattern unlock.
If you enjoy gaming heavy games like Asphalt 8, I would suggest that you stay away from this one. The phone is good for lighter, casual games like the Fruit Ninja, but Asphalt 8 can heat up the device pretty quickly and drain the battery as well. I experienced minor glitches with the Asphalt 8 which can be overlooked by heading into settings and turning down the graphics.
Sometimes when phones do not have a good design or a perfect camera, one can be generous enough to forgive a phone if it fares well when it comes to performance. Unfortunately, this is not the case with the Infinix Smart 2.
Camera: 6.5/10
The camera of Infinix Smart 2 is a mixed bag of emotions. While it tries to capture the real you, you may feel not too impressed. Let me dig deep into the matter.
I clicked most of the pictures in HDR mode which is supposed to capture images with umpteen detail and finesse.
It manages to capture some finer details but that's not always the case. Some images look sharp and showcase accurate colours, while at other times the results are just not that great. However, under too much light, the images do tend to get overexposed as you can see from the comparison below.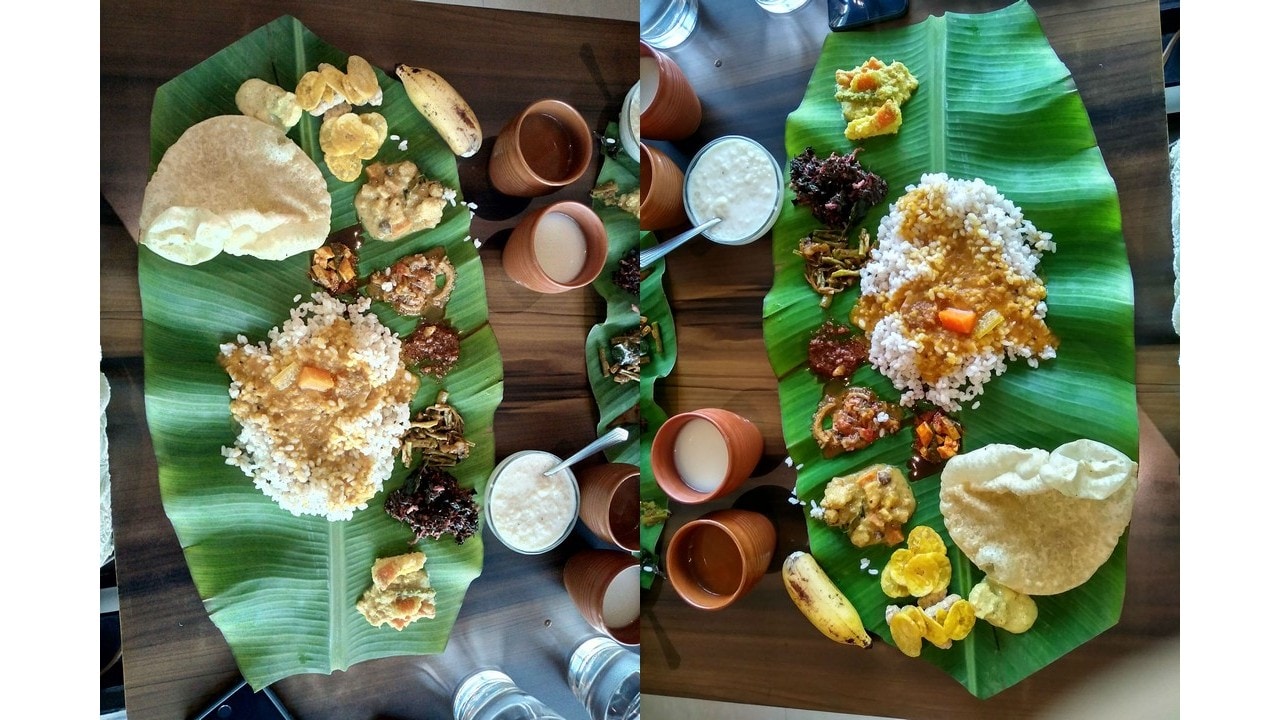 The left Onam Sadhya picture was taken from Redmi 5A and the right was taken from Infinix Smart 2.
I would say that if you want a phone which gives you natural colours in daylight, then you may consider the Infinix Smart 2, but if you want a phone which gets you more vibrant or saturated colours the Redmi 5A is the one for you.
As much as it impresses in daylight, the camera fails miserably in low-light shots which is pretty much what we have come to expect in the entry-level range. The images captured are grainy and dull. It even struggles to work under street lighting at night with images that are almost unusable. More importantly the results may not always be what you will expect as the performance is not consistent. The front-facing camera works fairly well in low light, but the grainy texture remains consistent.
There is also a Bokeh Mode with the front-facing camera. With a phone priced under Rs 10,000 in the entry-level segment, I would say the Bokeh effect is decent. It barely manages to get clear margins, rather it softens them to get away with it. I also noticed slight retouches near my eyebrow.
In daylight the blur is visible, but in low light conditions, it's a hit and miss situation.
Like most of the phones, this one also offers a Beauty Mode to retouch the face. In some cases, it has retouched my well-threaded eyebrow also.
So, if you enjoy posting pictures on social media, then I would suggest that the Infinix Smart 2 may not be your ideal phone, you can consider the Redmi 5A, which produces saturated images even in adverse daylight situations. The colours pop, even though they may not necessarily be accurate.
Battery: 8/10
Interestingly, the phone's battery compensates well for the lack of performance.
Using WhatsApp, Telegram, Slack contantly at work and checking my Instagram, Facebook and Twitter feeds in between, the battery could last me almost a day. But add some YouTube streaming to the mix and the battery would drain really fast.
Additionally, those interested in a bit of gaming can also steer clear from this phone as even the 3,050 mAh battery, thanks to the 28 nm manufacturing process, does not really last too long.
The PCMark 2.0 Battery Life benchmark test delivered an average 8 hours which is slightly better than what we achieved with the Redmi 5A.
Verdict and price in India
The Infinix Smart 2 is a phone with a lot of good things clubbed together except it lacks where it matters the most—performance. The sluggish nature of the phone to open simple apps like Google Maps in the first few days was a letdown and the same goes for its inconsistent camera performance, both of which were drastically better on the old 5A and definitely better on the slightly higher priced Infocus Vision 3 that now retails at Rs 6,999 on Amazon.
Since both the Infinix Smart 2 and Xiaomi's Redmi 5A are currently priced at Rs 5,999 on Flipkart, I would recommend you to consider the latter, if performance and the camera matters to you, if you are on a tight budget. But if you can stretch it by Rs 1,000 the Infocus Vision 3 offers an immersive video viewing experience with a 5.7-inch display, a fingerprint reader and a massive 4,000 battery that lasts a lot longer than both the Redmi 5A and the Smart 2.
However, I would recommend holding on to your Infocus Vision 3 purchase as Xiaomi is also expected to launch its new 6 series soon.
Find latest and upcoming tech gadgets online on Tech2 Gadgets. Get technology news, gadgets reviews & ratings. Popular gadgets including laptop, tablet and mobile specifications, features, prices, comparison.