In terms of being competitive in the Indian smartphone market, Xiaomi has been making headlines in 2017. The brand recently trumped Samsung to be on the top of the smartphone sales list, based on data gathered from the top 50 cities of the country. But that certainly has not slowed down the pace at which the brand has been introducing smartphones in the sub-Rs 10,000 segment.
While the sub-Rs 10,000 price segment has been Xiaomi's stronghold, the company dared to reduce the price of its entry-level offering, the Redmi 5A down to just under Rs 5,000 this time. While that may not sound like a massive cut, but in the entry-level space, it could be just the right price for feature phone users to jump ship to smartphones. Xiaomi is calling this 'Desh ka Smartphone' and the price point ends to justify it to some extent.
The best thing about the device is its good build quality, a decent overall feature set and bundled software at the Rs 4,999 price point. Battery life seems to be disappointing, when compared with its predecessor, but that is something that can be optimised in future updates. You can still get days worth on regular usage, but since the Redmi 4A gave almost a day and half of battery life, the expectations from the 5A will also be to match that.
When we reviewed Xiaomi's previous entry-level Redmi 4A, back in April, we concluded that it was 'one of the best entry-level smartphones' in the market at the time. Here's why I think that the Redmi 5A will set the bar for entry-level smartphones in the coming year.
Build and Design: 7/10
Very much like the Redmi 4A, their's not much at fault with Xiaomi's preference for polycarbonate in the Redmi 5A. The 5A comes in a little heavier than its predecessor though at 137 grams. Overall, the phone feels light, grippy and sturdy to hold as well.
The design here almost resembles its predecessor with the placement of the backward-firing speakers being one of the few changes. The front looks almost identical and unlike Xiaomi's other devices, theirs no 2.5D glass on its entry-level smartphone. That does not hamper usability in any way.
The volume rocker and power button placement is on the right-hand side and provide the right amount of feedback while also being adequately clicky. The left-hand side sees a rather odd hybrid SIM card tray along with another regular single-SIM tray on top. The Redmi 5A comes with a thickness of 8.4 mm and a width of 70.1 mm.
There's not much that stands apart when compared with the Redmi 4A here. The camera on the back has a metallic ring around it and the back has been curved towards the sides to assist with the grip. The top houses the 3.5 mm headphone jack and an IR blaster, while the bottom has a micro USB port for charging and data transfer.
Features: 7/10
The Xiaomi Redmi 5A comes with a 5-inch HD display and houses a Qualcomm Snapdragon 425 SoC with a quad-core Cortex A53 processor clocked at 1.4 GHz. The graphics department is handled by an Adreno 308 GPU. The use of a Qualcomm chipset at this price is a notable inclusion since a majority of entry-level devices pack lower-end MediaTek chipsets which is a major trade-off in performance in most cases.
The chipset is paired with 2 GB RAM and comes with 16 GB of storage. While this is based on the device we were reviewing, there is also a 32 GB storage variant with 3 GB RAM alongside the base variant. The Redmi 5A comes with 8.58 GB of usable space at first boot and can be expanded up to 256 GB using the dedicated microSD card slot.
On the camera end, you get a 13 MP rear camera, along with a 5 MP selfie camera. All this is powered by a non-removable 3,000 mAh Li-ion battery.
The Redmi 5A comes in a hybrid dual SIM slot (micro SIM + nano SIM) as well as an added separate micro SIM slot which was absent in the Redmi 4A. The phone supports Wi-Fi 802.11 b/g/n, Wi-Fi Direct, Bluetooth 4.1, GPS with A-GPS, GLONASS and BDS. It comes with a micro USB port for charging and data transfer but there is no support for fast charging.
Xiaomi has also thrown on an FM Radio and an IR blaster which are both small yet notable additions.
Display: 7/10
On paper, Xiaomi has packed the Redmi 5A with exactly the same display as its predecessor. This means that we get a 5-inch HD IPS LCD display with a resolution of 1280 x 720 pixels and a pixel density of 296 PPI.
The display here is adequately bright with no issues in terms of viewing angles or viewing it under bright conditions. There is no visible shift in colour tones while viewing the phone at acute angles but brightness levels do see a minimal dip.
One thing to note here though is the adaptive brightness which has been pretty poorly implemented on the phone. The ambient light sensor failed to read the lighting in most conditions and also renders the brightness slider almost unusable when it requires manual intervention.
Colour reproduction was on point and watching videos or viewing social media posts should be a pleasing experience. Sharpness levels are also not an issue which could be attributed to the smaller size of the display. Overall, I had little to no qualms about the display apart from the adaptive brightness issue which forced me to turn it off after a few days.
Software: 7.5/10
I reviewed the Redmi Y1 before this which happened to give me a heads-up (although beta) on MIUI 9 with all of Xiaomi's claims of a much faster overall experience. While that was on a smartphone priced considerably higher, it was surprising to see Xiaomi pack in MIUI 9, even with their entry-level smartphone in such a short time.
The Redmi 5A comes with a global, stable build of MIUI 9 which runs on Android Nougat 7.1.2. I was not being too optimistic about Android Oreo arriving anytime soon, knowing Xiaomi's usual timeline of updates, but I did expect the phone's Android Security patch to be updated. Now I did receive two minor software updates while reviewing the phone, but that did not bring any noticeable optimisations to the user experience or an update to the Android Security patch.
MIUI 9 on the Redmi 5A was a bit of a hit and miss at times in my experience as software can only be as good as the hardware components inside the smartphone. Animations were zippy, the themes looked tidier and there were no stutters in regular UI elements. The OnePlus-like widget drawer that was spotted on the Redmi Y1 was also absent here.
The problems with the software though were more performance related. There were several instances when the animations were snappy but the Snapdragon 425 inside just would not have the app fired up on time, forcing the user to wait for the app to load. While this was not too bad with regular chat applications like Telegram and WhatsApp, the wait times were noticeably long with apps such as Facebook and Twitter.
Another issue that can be easily resolved through a software update is the presence of two app stores, which does make app updates unnecessarily confusing.
Performance: 6.5/10
The Redmi 5A comes with an identical SoC and processor as its predecessor. That is not necessarily a downside by any means since the Qualcomm Snapdragon 425 is still adequate enough to deal with regular day-to-day tasks.
Browsing through social media and regular video and music playback were handled with relative ease. The inclusion of just 2 GB of RAM, however, does feel like a little low in late 2017. But then one also has to keep an eye on the price here. Multitasking between two applications was alright but attempting to switch between more than two or three applications immediately caused apps to reload and also freeze for a second or two more than expected. Being an entry-level device which caters to mostly first-time smartphone users, there is not much to find fault with the performance of the device.
In terms of gaming performance, the Snapdragon 425 and Adreno 308 GPU do fine when it comes to less intensive games like Angry Birds: Star Wars (getting my share of the Star Wars frenzy), Morphite and Clash Royale. More heavy games like Modern Warfare and Asphalt 8: Airborne did show a low of frame drops when played in medium settings. This was expected but given the phone's price tag, there can be absolutely no complaints here.
For benchmark scores, it performed as expected, with scores being neck-to-neck with the Redmi 4A. Call quality was excellent but you would not want to take calls on loudspeaker which does get tinny and is also not adequately loud. I'd pick a bottom firing speaker over a backwards-firing one any day since leaving the phone on any flat surface would result in missed calls and notification alerts. Camera: 6/10 The Xiaomi Redmi 5A comes with a 13 MP rear camera with a f/2.2 aperture and a 5 MP front-facing camera with an aperture of f/2.0. There is no change in the camera interface and is intuitive from the word go. The 5A gets phase-detection autofocus which does help slightly with focusing speeds.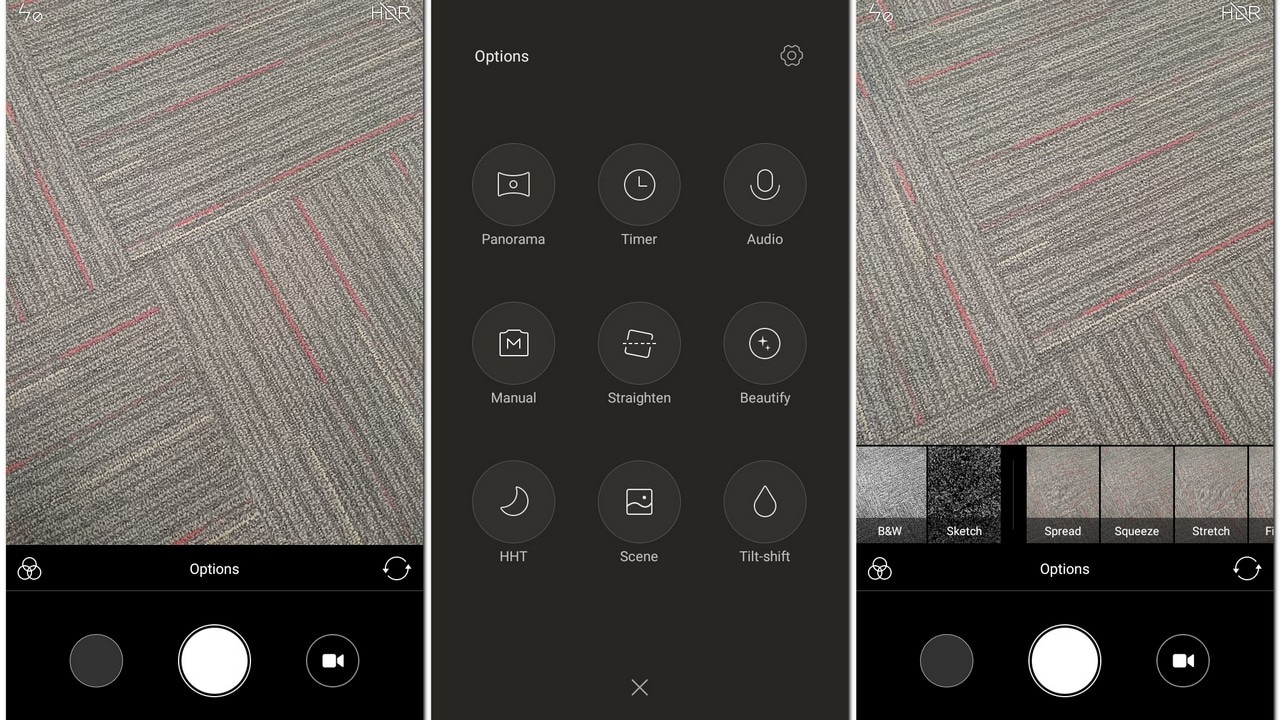 There are plenty of filters to choose from with some interesting ones like mirror, fish-eye, etc which are different than the regular colour filters on most smartphones. The manual mode here only lets you adjust white balance and ISO but is certainly advisable in low light where the auto mode fails to get the job done. In terms of video, you only get the time-lapse mode and no slow motion recording. In terms of image quality, the rear camera does a good job in getting the colour right. There is a decent amount of post-processing saturation boosting which does well. For sharing on social media websites, the images are good enough. The HDR mode when on takes a couple of seconds to process the image but does result in few shadows.
Also, over processing of images is noticeable in low light conditions, thereby giving them an odd plasticky feeling. Shooting in low-light is a challenge and the Redmi 5A is not really able to handle it well. The only downside is the front camera which produces soft images in even reasonably well-lit conditions.
Battery: 6/10
If there is one area where you can pick faults with the Redmi 5A, then that has to be battery life. Xiaomi cut on the capacity this time round to 3000 mAh from the previous 3120 mAh. While that may not be much on paper, in real-time usage, the 5A got nowhere close to how efficient the battery on the 4A was.
It did last me up to a day of normal use with about 13-15 percent of battery left, this was with 4G LTE on throughout. On a typical day, I charged the Redmi 5A at 8 am in the morning and the phone lasted me till 8 am the following day with the said battery percentage. In terms of charging time, it took the phone about an hour and twenty minutes to charge beyond the 85 percent mark which is the point at which I usually found myself disconnecting the phone from the charger.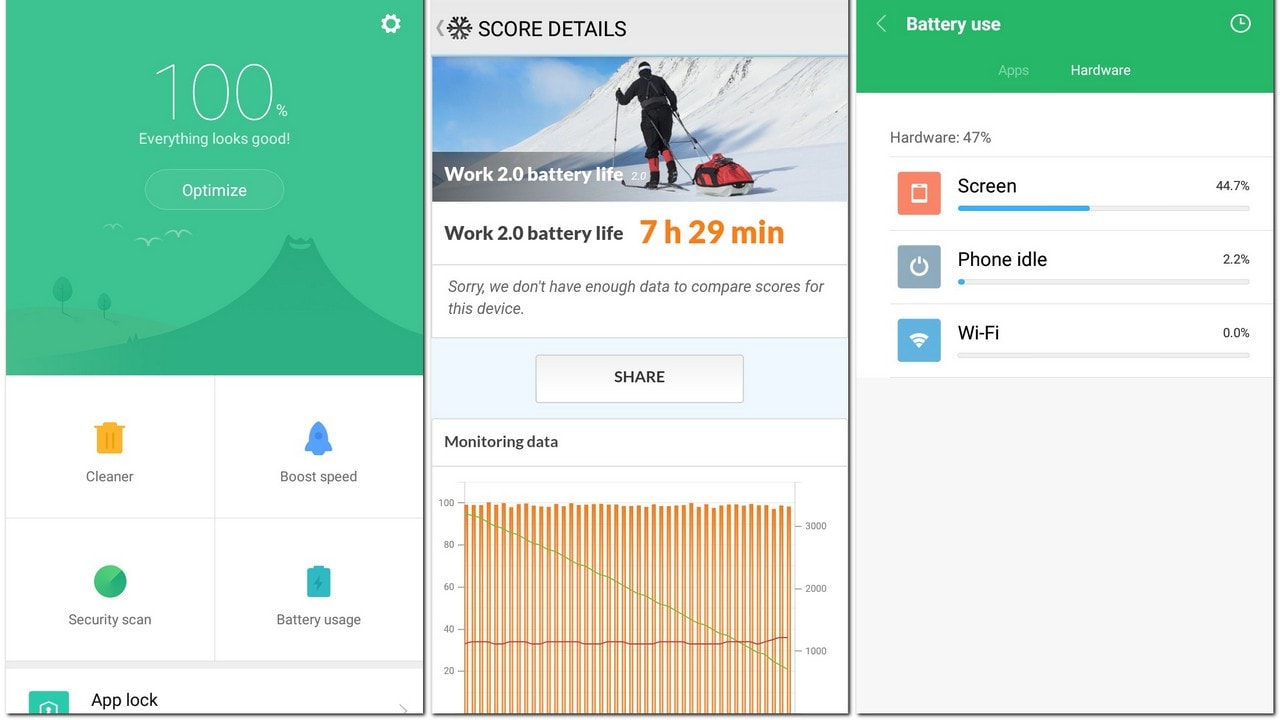 On days with heavier usage with prolonged gaming sessions and Netflix viewing, I found myself looking for the charger within 8-9 hours approximately. We also ran PC Mark's Work Performance 2.0 which returned with just 7 hours and 29 minutes which is well below par, considering the Redmi 4A has managed more than 12 hours on the same test. The battery performance could be a MIUI 9 optimisation problem since it's still new, but it is certainly an area that Xiaomi should improve upon.
Verdict and Price in India
The Xiaomi Redmi 5A is a steal at its introductory price tag of Rs 4,999 for the first 5 million buyers. The regular price is Rs 5,999. Its predecessor which was a true value for money purchase with a price tag of Rs 5,999, set a bar for entry-level devices in 2017 and the 5A only raises the bar, if you overlook the battery life. Considering its introduction in December, the Redmi 5A should easily be the phone to beat for any new entry-level smartphone in 2018.
In summation, the Redmi 5A manages to check all the boxes, a first-time smartphone adopter could wish for. The phone packs a sturdy build, a good display, an able processor and GPU combination as well as a good rear camera in good lighting conditions. The formula for making a good overall package at enticing price points is one of Xiaomi's strengths. This has also held it in good stead in the fast-evolving smartphone market in India. The only section where it failed to better its predecessor was in the battery life department, which could be improved on with better software optimisation.
If you have made it this far in the review, everything must be sounding too good to be true. However, the biggest problem with getting your hands on Xiaomi's entry-level phone is the dreaded flash sale that every potential buyer of the Redmi 5A has to be accustomed to. We have mentioned this in our earlier reviews as well but Xiaomi seems to stick with the old system of flash sales which has been a kick in its heels for a while now. The company did mention that it would make the smartphone available on its Mi Home offline chain as well as other partner stores in time but will it be able to keep production numbers up is something only time will tell.
Nonetheless, in terms of being the best phone in its price segment and one without any competition in its radar, the Redmi 5A is surely a phone to consider if you are a feature phone user planning to advance to a smartphone. It even makes for a good secondary phone if you already have a higher end device.
Find latest and upcoming tech gadgets online on Tech2 Gadgets. Get technology news, gadgets reviews & ratings. Popular gadgets including laptop, tablet and mobile specifications, features, prices, comparison.