Abhilash PavuluriJan 07, 2018 15:59:22 IST
Talking about the film in the new year is the last thing you'd expect in a column about a platform that is primarily digital. However, film photography was the prima lingua, so to speak, of photography, for the better part of the history of the world. And yet, a vast majority of photographers are slowly starting to get back into the film for various reasons. In this article, we'll explore a little about film photography and trying to get into it.
About Film
Before sensors came along, photos were shot on physical photographic film strips. These strips are made of photosensitive coating that darken chemically when exposed to light. The exposure then goes through a process called photographic processing where the film negative, as it is called, is chemically processed to get the final image.
This allowed them to be used to take photographs by allowing only bursts of light to hit the film via the camera lens. The film was first developed in the early 1800's, but it was really Kodak that pioneered the film photography industry in the 20th century. The industry boomed when Kodak made (relatively) affordable film(Kodachrome was one of the most popular film types out there) and easy-to-use cameras that could be handled by inexperienced folks as well.
Today, film photography is widely distributed into two camps: the few that still shoot on film professionally, and those who shoot for the joy of it.
Why Film?
Indeed, why film? In an age where photos take less than a second to get captured, film photography could be considered a step back in time, with some negative rolls taking the better part of a few days to get developed. The answer isn't as simple as it seems. People had long ago predicted the fall of film photography when the first consumer digital cameras were released. However, there is a certain finesse and fun in shooting film that keeps a lot of the enthusiasts hooked, or at least returning to the art. And it IS considered an art form these days.
Consider this: each film roll has only 10-15 slides(unlike digital where you have the ability to take hundreds of shots, delete the bad ones and make new ones again). That means you only have around that many chances per film roll to take photos. And if you get a single bad exposure, your chances diminish. So the film does teach you a lot.
The Current State of Film
Film is used in three categories: 35mm, which is the standard film format(and the one replicated by full-frame DSLR cameras), medium format and large format. The last two are actually still widely used by landscape and portrait photographers: medium format film, for instance, has the equivalent resolving power of a 400-megapixel camera(which dropped to a still massive 50mp once digitally scanned)
35mm, what most current hobbyists and rare professionals use, is what we can get started with.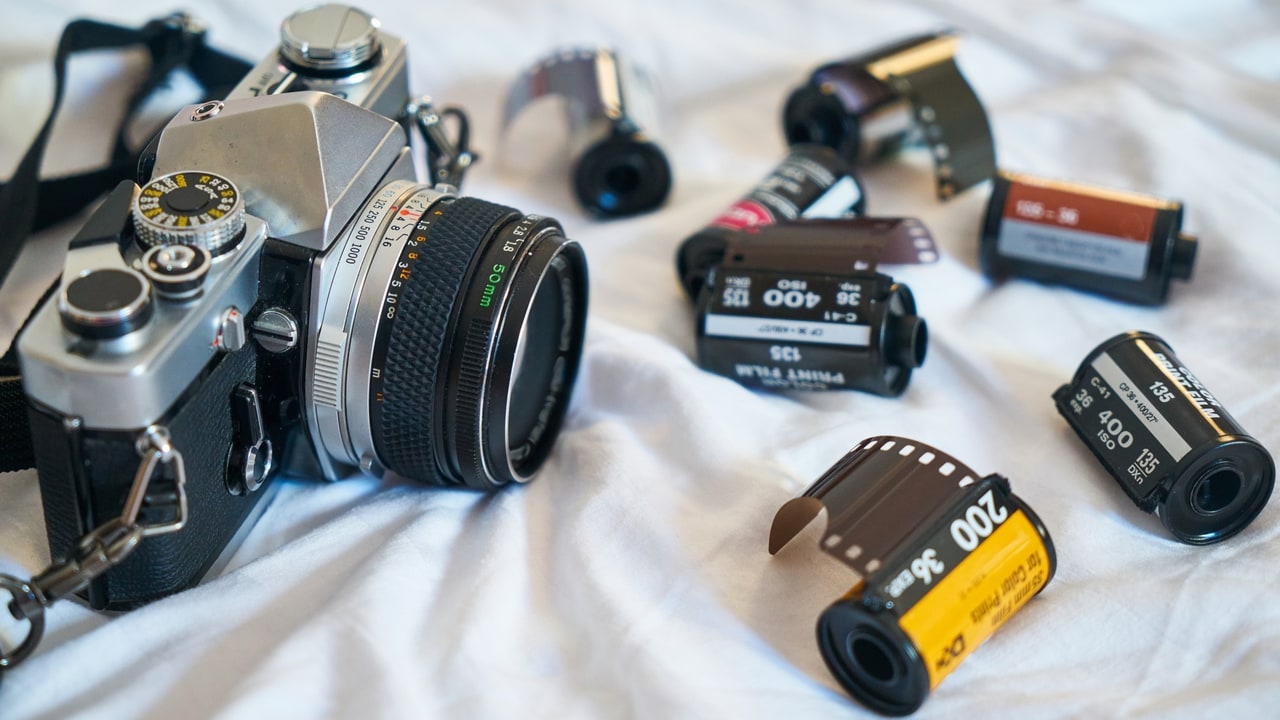 So How Can You Get Started?
There are tons of resources and forums that still widely engage in film photography. Buying a film camera isn't an expensive affair: there are a lot of models available online(indeed, some vintage). But that's all that's cheap. Buying photographic film is a hard task because of the lack of supply, and finding developers to develop them is even harder still, especially in India.
But if you can manage to get your hands on all three: a camera, film and a developer, film photography is an engaging hobby that you can learn a lot from.
Find latest and upcoming tech gadgets online on Tech2 Gadgets. Get technology news, gadgets reviews & ratings. Popular gadgets including laptop, tablet and mobile specifications, features, prices, comparison.