World 10K Bengaluru: Leonard Komon says Kenyan runners shouldn't be generalised as dope cheats
Despite the doping crisis facing the African country, Kenya's Leonard Komon believes doping shouldn't be generalised or attributed to one country.
Leonard Komon, the world's fastest runner in the 10k (road) and the 15k (road) events, has made an impassioned plea to not treat all Kenyan runners with suspicion amidst the doping crisis in the African country that has made headlines over the last couple of months.
"I believe there are honest and dishonest people and they shouldn't be generalised or attributed to one country. A sportsperson should race with their entire potential and give it their 100 percent in order to be the best and not take these unnecessary measures to win dishonestly," Komon told Firstpost.
Komon holds the world records for the 10k (road) and the 15k (road) events, records he shattered in 2010 only months apart, but ones which still stand. He was in India to participate in the World 10K Bengaluru on Sunday, where he finished eighth with a timing of 28:55 secs, much  slower than his pre-race target of 27:15.
Kenya's integrity over anti-doping has taken a hit in the recent past after it was placed on the IAAF doping watchlist in 2016 after being ruled non-compliant by the World Anti-Doping Agency (WADA) following a string of drug scandals. The events led to their athletes almost getting barred from participating at the Rio Olympics.
That was when Athletics Kenya (AK) came up with the Kenyan Doctors Network (KDN), a body of five accredited doctors who, from 17 January, were given the authority to check all the elite athletes in Kenya — a move implemented by the newly formed Anti-Doping Association of Kenya (ADAK) in a bid to get Kenya off the IAAF watchlist.
Komon added that there are many athletes back in his country who remain true to the sport.
"The runners always want to race at a level-playing field and maintain the integrity of the sport and with the recent cases, this has been shifted but there are still good athletes that remain true to the sport and give it their best and perform to their greatest ability," he said before adding that doping control had become much stricter back in his country in recent times.
"There are constant anti-doping tests that are conducted in order to keep such cases away from the sports fraternity. In the end, it boils down to the integrity of the sportsperson and the honesty with which he/she tackles the races and training towards it."
On being asked what was behind Kenyan runners' dominance of the sport, Komon said, "Kenyans have a genetic predisposition to run long distances and run fast because it is built into their physique. They love to train and are always prepared to run long distances."
Find latest and upcoming tech gadgets online on Tech2 Gadgets. Get technology news, gadgets reviews & ratings. Popular gadgets including laptop, tablet and mobile specifications, features, prices, comparison.
Sports
Both fighters had impressive moments during a fight that was unofficially ruled a draw by the WBC judges at ringside.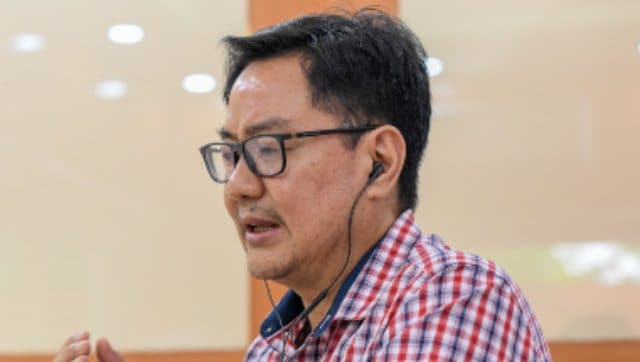 Sports
Rijiju also said that he will request the respective state governments to support the paralympians in their respective region in the best possible way.
Sports
The events reinstated are 200m, triple jump, 3000m steeplechase, 5000m and discus throw. This brings the number of events back to 32, with 16 for men and 16 for women.