Women's cricket: Purnima Rau's removal as India coach highlights lack of long-term planning from BCCI
Over the last decade, being the Indian coach has been like playing a bad game of musical chairs set to trance music. This current fiasco reveals a lack of seriousness in appointing a coach
"India women coach changed just before World Cup"
You would think that this is the headline from Friday's paper, after news broke that Purnima Rau, coach of the Indian team, had been sacked with the World Cup just 2 months away. Unfortunately, this is a headline from 2010, when the then coach, Sudha Shah, was removed a month before the 2010 WT20. Despite all the upheavals and switches in the BCCI, some things are yet to change.
The timing of Rau's removal was certainly unexpected. It would have been understandable if it came after the 2016 home WT20, where India's women failed to get past the group stage, and suffered a shock loss to Pakistan. But before that, Rau oversaw India's first ever away T20 series win against World Champions Australia. And since then, she has an ODI series whitewash against the West Indies at home, and an ICC Qualifier Championship against her name. Leading into the World Cup, she was - technically speaking - the most successful Indian coach in recent times.
Eventually, it was at the request of the senior players in the team that the change was made. They requested that a male coach be brought in, possibly to help improve the fielding standards of the team, fielding sessions not exactly being Rau's strong suit. But more than the merit of the decision, it is its manner that leaves much to be desired.
No intimation, no explanation
Rau was not even informed that she had been replaced by former Baroda Ranji player Tushar Arothe. There is no update on the BCCI's newly created @BCCIWomen Twitter handle either. "Nobody bothered to even ask what is happening, what am I doing for the World Cup, what are my plans. There was no reason given", Rau told Firstpost. She lamented the treatment given to her despite the "sacrifices made for this." One of those was not being present at her mother's deathbed; Rau's mother passed away while the West Indies were touring India last year, and she re joined the team without waiting for all the last rites.
If this were any other professional organization, the abrupt termination of services of an employee without any intimation, explanation, or an exit interview would be highly irregular. Unfortunately, like the incident from 2010 shows, this is not new in women's cricket. Like Leander Paes said recently, 'a simple phone call would have done the job.'
But then Rau was never technically employed by the BCCI. Shockingly, despite being in charge for nearly two years, the Indian coach had never been given a long term contract by the BCCI, and neither had any of her predecessors. Instead, they have been appointed on a series to series basis, leaving little room for stability and long term planning.
"It's very insecure for, not just me, but all the support staff", Rau said. "Nobody knows, everybody is biting their nails. They announce things one day before. It's not right, it's not the way to work."
Anju Jain, the former India wicketkeeper-opening batter, was coach of the Indian team from 2011 to 2013. She too had the same story to tell. "It (the appointment) was always series to series. We never had any long term contracts." Another coach even shared how she was taken completely unawares by her removal, coming as it did after the BCCI had called for her passport to process her visa. "There is never confirmation that we would be there for the next series", Jain emphasized.
Coaches position in flux
Over the last decade, being the Indian coach has been like playing a bad game of musical chairs set to trance music. This current fiasco reveals a lack of seriousness in appointing a coach in the first place. Coaches are appointed in an unstructured and often ad hoc manner, a far cry from the men's team, where this time, applications were invited and interviews conducted.
For instance, Arothe had served as assistant coach for India women since 2008 to 2012, and was appointed head coach for a series against Bangladesh in 2013. But he disappeared from the set up thereafter, until now. Even Arothe's current appointment is only till the World Cup.
For Rau as well, this was her second stint as India coach. The first was cut short when she was sacked after a poor performance in the 2014 WT20 in Bangladesh. Sudha Shah then took over for two series, but after a poor show, she was quietly shown the door, and Rau was reinstated for her current stint.
The situation is in stark contrast to other nations, where coaches have long term contracts and the scope and freedom to nudge the team in the direction they want. Matthew Mott, coach of the Australian women since 2015, recently had his contract extended until the WT20 in 2020, giving him both security and space. New Zealand coach Haidee Tiffen was handed a contract in 2015 that ensured she would be at the helm till the upcoming World Cup.
Tiffen, like Rau, is not a full time coach, balancing her coaching with a teaching job. Yet  her contract provides recognition that while coaching roles may not always be full time (as the women's calendar is not as densely packed as the men's), they still demand a large commitment of time and effort, and should be structured and compensated accordingly.
Do players really want a MALE coach?
Diana Edulji, speaking to Wisden India, explained that Rau had lost the faith of the senior members of the team, who wanted a male coach. While the player's choice of words may almost sound sexist, my understanding of what they requested was a professional coach, with both the qualifications and experience to find international success. While there are many females with years of experience of playing international cricket, most have limited experience as accredited coaches, with the BCCI only starting coaching courses for women in 2008. My interpretation of the demand for a male coach reflects the need for a full time professional to fill the role, irrespective of gender.
In my first India U-21 camp in 2005, organized by the Women's Cricket Association of India, we had former England batter Jane Powell instructing us. Decidedly female, Powell was a full time, ECB certified level-four coach, at time where even level three coaches were rare in India. Needless to say, her gender had nothing to do with the high quality of the coaching we received. Should the likes of Cathryn Fitzpatrick, former Australian fast bowler and national team coach, have been offered the job, I doubt the Indian team would have objected.
Coaches need long contracts to express themselves
Speaking about West Indies cricket in 2014, Harsha Bhogle wrote, "Mistrust might be the dominant theme of their cricket in recent years. It cannot produce strong teams." The position of the coach of the women's team, unstable as it is, is built on such mistrust. Future coaches must be chosen deliberately and given the security of a two year contract at least.
On the bright side, this change in staff has come at the players behest, and it is a not a bad thing to see the BCCI swiftly, though perhaps belatedly, responding to their needs. "We wanted the girls to be happy, and they wanted a little bit more freedom. They wanted new thoughts", said Edulji. The role of a coach in cricket is more limited than in other sports. It is finally 11 players who walk out of the pavilion, leaving the coach behind.
***
Snehal Pradhan is a former India cricketer and now a freelance journalist and YouTuber. She tweets @SnehalPradhan
First Cricket News
Ahead of the World Test Championship final, let's take a quick look back at the tournament so far, and try to refresh our memories by having a go at Firstpost.com's Quiz.
First Cricket News
The hosts, set a target of 273 in 75 overs when New away captain Kane Williamson declared at lunch on Sunday's fifth and final day, were 170-3 when a draw was agreed inside the last hour.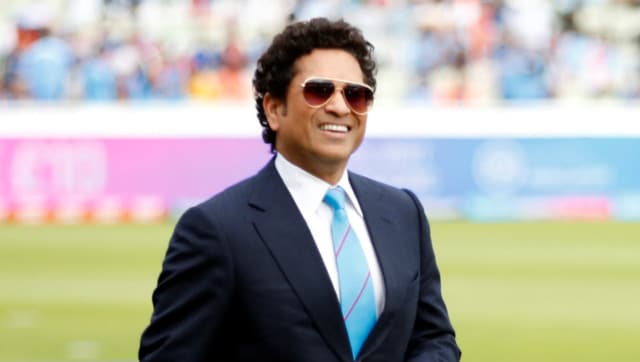 First Cricket News
Indian cricket legend Sachin Tendulkar has said that while the New Zealand cricket team has had the best preparation possible for the upcoming World Test Championship final, India will be far from underdogs in the clash.