Vasyl Lomachenko vs Guillermo Rigondeaux: Who will be crowned pound-for-pound king in this fight for the ages?
If Lomachenko has fast hands, then Rigondeaux's fists are like quicksilver. In technique and skill, Loma stands across perhaps the only man on the planet who is his equal.
Writing for The Independent, boxing expert Steve Bunce described Sunday's match-up between Ukrainian boxer Vasyl Lomachenko and Cuba's Guillermo Rigondeaux as "one of the purest boxing matches ever staged" before asking fans to savour it.
But it's much more than that. Forget the over-hyped, overpriced spectacle that was Manny Pacquiao versus Floyd Mayweather. And the crass money grab that was Mayweather vs McGregor. This is a fight for the ages. Lomachenko and Rigondeaux are arguably among the top three fighters in the world. Both are boxing masters.
Lomachenko is a two-division champion and Rigondeaux is gunning for a championship in his second division. The winner of this fight will be, in the minds of many boxing experts and fans, the number 1 pound-for-pound fighter in the world. Never before in boxing history have two such decorated amateur fighters collided. Lomachenko and Rigondeaux have both tasted gold at the Olympics. Twice. Each.
Lomachenko reportedly ended his amateur career with 396 victories and one loss. Rigondeaux had around 475 amateur bouts and tasted defeat on just 12 occasions. Their stats do not so much boggle the mind, as leave the mind straining for comprehension. Freddie Roach, who took Filipino legend Pacquiao to unimaginable heights, has termed Rigondeaux the greatest talent he has ever seen.
Vasyl Lomachenko: The One
Lomachenko turned professional in 2013. With his prodigious talent and his depth of amateur experience, in 2014 he attempted to do what no other man had done: Win a world championship in his second fight. He was 25 years old at the time.
Instead, Lomachenko found out what countless men before discovered: The Fight Game was not one to be trifled with.
Fighting a crafty veteran named Orlando Salido, Lomachenko found himself bloodied, dirtied and fouled. He was hit low countless times, and much to his chagrin, the referee did not come to his defence. A late rally in the fight was not enough to save him from defeat. But that night Lomachenko went to boxing school and graduated. And he has since become a professor of the Sweet Science.
While introducing a little-known US Senator with a funny name to the American public in 2007, Oprah Winfrey referred to Barack Obama as "The One". With all due respect to Oprah, she was mistaken. It is, in fact Vasyl Lomachenko who is The One.
As in Neo, from The Matrix. Like the movie character, Lomachenko's skills are other-worldly. His hand speed is incredible. His technique is impeccable. He throws four, five and six-punch combinations that leave even the most jaded boxing fans breathless while world-class opponents and competitors are left embarrassed and befuddled.
Fighters are usually divided by style: Brawlers, punchers, boxer-punchers, puncher-boxers, pressure fighters, defensive masters. Lomachenko defies categorisation: He can punch, he can brawl, he can box defensively, he can pour the pressure on and he can fight going backwards. Bruce Lee once instructed his followers to be like water: Shapeless and formless.
"When you pour water in a cup, it becomes the cup. When you pour water in a bottle, it becomes the bottle. When you pour water in a teapot, it becomes the teapot. Water can drip and it can crash. Become like water my friend," Lee instructed.
Lee would approve of Lomachenko's style: That he has none. That he can knock you out with either hand and from anywhere. His southpaw stance only exacerbating the already considerable task for his opponents. He is, arguably, in the prime of his career. But Lomachenko will be tested like never before.
Guillermo Rigondeaux: The Jackal
In Cuba, boxers are not just born. They are bred. Boxing is a way of life in Cuba. Rigo comes from a long line of legendary amateurs including heavyweight Teofilo Stevenson. George Foreman once said, "Boxing is like jazz. The better it is, the fewer people want to watch it."
Give the public a choice: Watching two men throw caution to the wind and engage in fisticuffs or two technical fighters jockeying for ring position under the lights and the brawl will win every time. Such were the trials of Rigondeaux, a man described as "too boring" by critics, boxing promoters and the paying public.
For years, Rigondeaux toiled in obscurity in Cuba. He was reportedly Fidel Castro's favourite boxer. He won gold at the Olympics, but that wasn't enough to keep his family fed. At his wits end, he threatened to sell his gold medals to a tourist. He defected from Cuba: Twice. When he finally reached Miami in 2009, he was keen for a fresh start and hungry for success. It didn't come.
For the past ten years, Rigondeaux has fought on only 17 occasions. He has never been defeated. He has undone hard men and made fools of well-rounded professionals such as Nonito Donaire. World champions have refused to fight him. Networks have refused to televise his fights.
Legendary boxing promoter Bob Arum has accused Rigondeaux of putting people to sleep. Never mind that Rigondeaux is arguably a more complete fighter than Floyd Mayweather Junior. That in the boxing ring, he is an artist akin to Van Gogh, Picasso, Renoir and Da Vinci. It seems most people would rather see Van Gogh cut off his ear than watch him paint a masterpiece. The only difference between Floyd Mayweather Jr and Rigondeaux is that Floyd plays a villain on TV (and in real life, some would argue).
Prediction and breakdown
If Lomachenko has fast hands, then Rigondeaux's fists are like quicksilver. In technique and skill, Loma stands across perhaps the only man on the planet who is his equal. Like Lomachenko, Rigondeaux is a southpaw. Thus endeth the similarities.
Where Loma prefers to attack, Rigo chooses to stand his ground and sharpshoot, giving his opponents a target and making them pay every time they miss (which is more than often). While Rigondeaux has the advantage of speed, reach and style (a defensive master almost always beats an aggressive puncher), Lomachenko is the younger, naturally larger fighter. And in boxing, the old adage goes thus: A good big man always beats a good little man.
The question is, how much of a size advantage does Lomachenko have? While Rigondeaux isn't impossible to hit — he has been knocked down on occasion — he is damned difficult to hit repeatedly. Can Lomachenko outbox and outfight Rigondeaux, who is a defensive master?
Also, Rigondeaux is 37. All sports are cruel to aging men. The reflexes go. The eyesight goes. Movements become a fraction slower. But no sport is as cruel as boxing, where a sustained beating can maim you and ruin the rest of your life. Will the eight-year age gap tell? I'd say yes, but I wouldn't stake my life on it.
Prediction: Vasyl Lomachenko wins a 'controversial' decision over Guillermo Rigondeaux
Sports
Four of the offences were committed by Florin Croitoru, Gabriel Sincraian, Razvan Martin and Roxana Cocos at the 2012 London Olympic Games.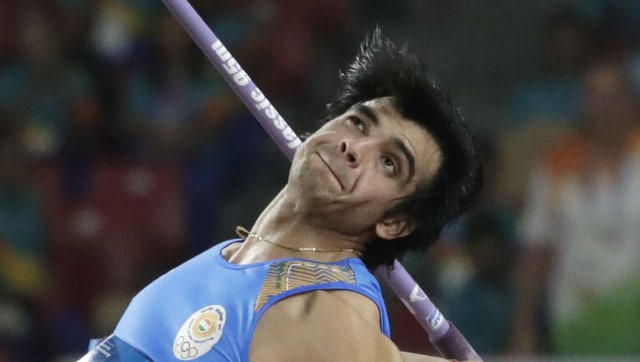 Sports
Chopra made a promising start to his Olympic preparations with a decent 83.18m which he achieved in his sixth and final throw in the Lisbon event on Thursday. It was his first competition in more than a year.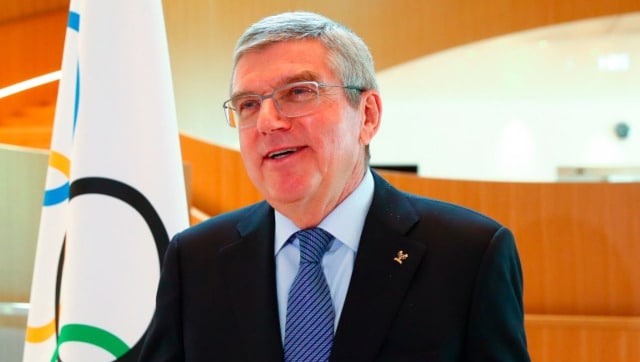 Sports
The 102 IOC members will now vote on the proposal at the IOC session on 21 July in Tokyo ahead of this summer's Olympic Games in the Japanese capital.