Unwind: India's basketball sensation Amjyot Singh has his eyes set on becoming an NBA regular
India's basketball star Amjyot Singh Gill speaks about his journey to the NBA and his hopes of being a regular there.
"It is great that the NBA is here. It is important that we train kids when they are young. They can learn and adjust their bodies than what I can do. It is very difficult for me the change my stance or the form," explains India's latest star to reach the NBA, Amjyot Singh Gill.
He speaks like a seasoned professional. In some ways he is. His basketball career was moulded at the Ludhiana Basketball Academy under the watchful eyes of late Dr. S Subramanian. He has played regularly for the Indian national team, flourishing as an all-round forward under the likes of coaches Scott Fleming and Kenny Natt, and then moved to Japan for a season, where he won the title with Tokyo Excellence.
But for the 26-year-old Chandigarh-born hoopster, currently plying his trade with NBA G-League team OKC Blue, the journey has just begin.
"The day I put on the OKC Blue jersey I felt I had come close to my mother's dream. My mother always wanted me to be the best in any sport I take up," he says.
To be the best in the sport he will need to cement a place with the OKC Blue though and then impress an NBA Franchise enough to come swoop him up.
The latest episode of Unwind features Amjyot Singh, who talks about his career so far and his dream of playing in the NBA. You can watch the interview with NBA star Kevin Martin here.
also read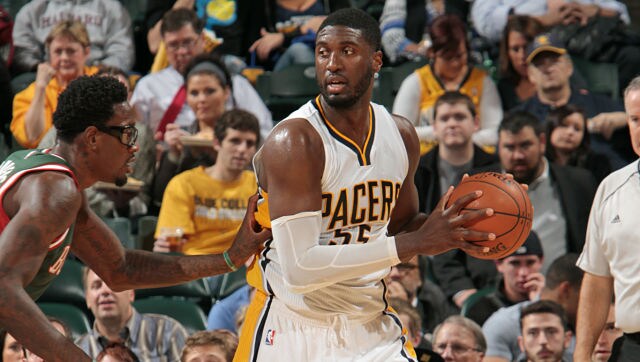 Sports
Two-time All-Star Roy Hibbert talks about how the traditional NBA big-man, around whom he modelled his game, has become extinct while centres have evolved to counter the three-point wave.
Sports
Bhamara, the first Indian player to be drafted into an NBA team in 2015, returned positive in an out-of-competition test conducted in Bangalore by the National Anti-Doping Agency during the preparatory camp for the South Asian Games.
Sports
India's biggest advantage at the Commonwealth Games will be size. Between Amjyot, Amritpal, Satnam and Annadurai, the team has a glut of capable frontcourt players.