Stefan Edberg interview: Swede great on Roger Federer's longevity, changes that tennis needs and more
Firstpost caught up with Stefan Edberg and he talks about Federer's astonishing resurgence, the current 'golden generation' and the upcoming young stars.
When we look back at the history of tennis and individuals that helped shape the sport, Stefan Edberg is one name that stands out. Edberg is one of the finest serve-and-volley players to pick up a tennis racquet and no one executed the style as smoothly as he did.
With his kick serve followed by a rush to the net to hit a winning volley, he achieved great success in his professional career spanning 13 years. In 1990, he rose to World No 1 and won 41 titles through his career, including six Grand Slam singles titles.
Edberg was also a five-time recipient of the ATP Sportsmanship Award (1988–90, 1992, and 1995). In recognition of this achievement, the ATP named the award after him in 1996.
In 2014, he signed up as Roger Federer's coach and their fruitful partnership lasted for two years. Edberg was announced as the mentor for the third edition of Times of India Sports Awards (TOISA) and he was in Mumbai to grace the award ceremony.
Firstpost caught up with him for a free-wheeling chat where he talks about Roger Federer's astonishing resurgence, the current "golden era" and the upcoming young stars. Edberg also outlines changes that he would like to see in tennis and talks about the dying art of serve-and-volley.
You know Roger Federer better than most people. Were you just as surprised as the rest of just by what Federer has managed to achieve at the age of 36?
Yeah, I think we all are astonished over his success, especially over the last year. Who would have thought of winning three Grand Slams within one year at this stage of his career? I think it's almost like a dream come true in many ways. Very unexpected for myself. I thought when we started working many years ago, I thought, yeah I think he still can probably win another Grand Slam, or maybe two with a little bit of luck.
But then obviously, he was out with injury for six months and Rafael Nadal was out for five-six months. There were a lot of doubts, are they going to get back? And suddenly, last year at the Australian Open, they end up playing each other in the final. And what a great match it was. And what excitement, and obviously I was really happy to see Roger come out as a winner there. I know it meant so much to him.
Maybe this break, he came back with a little different mind, not many expectations, and obviously with an improved backhand. I think the backhand shot, the way he is hitting the backhand today — that's really made a difference.
What do you think is the biggest factor behind Federer's longevity?
I think he is probably very sensible about taking care of injuries, and taking the time to get your body right. I think he has probably done that throughout his career. But still, it's exceptional to play at this level at this late stage of his career.
The great thing with Roger is he always wants to improve, he wants to improve his game. But what's even more impressive is that he still has the motivation and wanting to be out there and to play. And to play at this level is extraordinary.
It's great for the game that he is still out there, and is still winning and is still on the tour because I think he, with some of the other players of this sort of golden era, taking into account Rafael Nadal, Novak Djokovic and maybe Andy Murray, Stan Wawrinka — those are the guys that have won most of the Grand Slams over the last decade. And they are still winning. But I am sure there are going to be some changes in the future. You have the new generation coming into play slowly.
Do you think anyone else will be able to repeat Federer's achievements? Could Djokovic play till 36, is that something you see happening?
There is more knowledge in the game today. All players have people around them, taking care of them physically. With nutrition and the knowledge we have today, it makes players go on for longer, no question about it.
Can it be repeated? Roger winning 20 Grand Slams — there are two names still playing out there, who can actually get there up to the same number. It's probably Nadal and Djokovic — they still have enough time. It's not an easy target but they are going to be around and they are probably going to win more Grand Slams. But in order to get to 20, that's a long way.
But I wouldn't count out anybody else. Especially Nadal, who has proven time over time that he gets back here. Interesting to see what he will do this year, especially now when the claycourt season comes around soon. Is he going to dominate the French Open, like he did last year? We'll have to wait and see.
After having coached him for two years and having achieved a fair mount of success with him, do you take a sense of pride in what Federer has achieved? Do you still root for him and watch all his matches?
Yeah, I think spending two years with Roger was great. We have a certain friendship, and we both respect each other. Obviously, I was happy as anybody else to see him having this success. He brought me back into the game. I never thought I'd be back to the tour, especially as a coach. We spent two years and he made some improvements then. He wanted to make some changes and that was probably part of the reason why he brought me in. I think a key thing was switching to bigger racquets. I think that was very necessary.
Once you get to the later stages of your career, you need to make some adjustments to your game and how you play the game. I think he's made those adjustments and he improved quite a bit. We had two good years together. He could have won a Grand Slam during those two years, he was very close but with Novak Djokovic being around, it was tough. But it's paid off over the last two years now.
What did Federer do to convince you to become his coach?
I needed some time to think about it because once you make the commitment, it means travelling around the world, being part of the game. I think because of Roger, because of the way I feel about him as a player and as a person,  I felt yeah, why not give it a chance. I felt l'd give it a go and see how it goes. If it had been somebody else, probably not.
Is there any chance that you will coach any other player in the future? Or would you want to take up any other role on the tennis tour?
Doing a coaching role like I did with Roger, I would say probably not. I don't have that interest, I still love to be around tennis. But maybe in a different way — watching and being in the crowd. That's good enough for me.
At this stage of my life, I want to be a little bit more in the background, enjoy life in a different way. But still be part of tennis, probably in a smaller way.
You spoke about the Next Gen. Is there any particular player that you watch out for or that you like among the younger generation?
There are quite a few of them. There a lot of young players from the US at a young age coming around. Tiafoe — he is in the final this week. Alexander Zverev has shown a lot of promise so far, he's probably going to be around. Shapovalov is another player which I kind of like to watch play. Chung had some success, reached the semi-finals of the Australian Open.
They are all knocking on the door and wanting to get a chance of reaching a Grand Slam final. Just have to give them some time. Eventually, there will be some changes in tennis because as well all know over the last decade there has been a domination by a couple of players.
How do you think will be the next first-time Grand Slam winner from among the younger generation?
Oohh. Very tricky. Well I think as of now as you have seen the results, especially from last year — Alexander Zverev. He won a few Masters series. He probably would be the first choice as of now. But as the year goes by, we will see.
One of your biggest legacies is your sportsmanship and the way you conducted yourself. Given a few recent incidents — Tennys Sandgren's controversial tweets, Ryan Harrison's outbursts — do you think there is an added responsibility on players in this age of social media and intense media scrutiny to behave and conduct themseleves in a certain way, not just on court but off court as well?
I think it's a lot more challenging today. Thirty years ago, it was very different. One should always conduct ourselves but we are all different as people. Sometimes something slips out of your mind, or you might text something — small mistakes can always happen. But it's sad in a way, you make one little mistake and you have somebody at you all the time. You can make 99 things which are great but they sort of pinpoint to the small little things that you may do wrong.
So it's a lot tougher being out there, you have to think twice how you manage your career. But if you are just trying to be sensible, listen to your heart a little bit and try to be yourself, you are probably going to be okay.
The ITF and ATP/WTA are trying to tinker with the sport a lot these days. Tennis, as a sport, almost resists change. We have not seen too many changes in the way the sport is played or the basic rules. They are planning to bring back 16-seed draws at the Grand Slams and are trying a bunch of other innovations. Do you think we need those changes? Will they help tennis grow in terms of the audience?
I think it's good that these changes come up to the table because sometimes you need to make changes. Maybe the game needs changes, maybe television wants changes, or fans want changes. Tennis is still a pretty conservative sport in many ways. Yes, why don't we try a few changes, put them on the table. But don't make too many quick moves because the game is good as it is. But eventually maybe we need to make some changes. It could also be good for the game. But it's never easy to make them.
You played with 16-seed draws at Grand Slams during your career. Do you think that was better than 32 seeds?
I think it's far better because it's too predictable when you have 32 seeds, it's a lot easier going through the draw. If you are the top seed, you are can play the No 33 and upwards. But if you play the No 17 and upwards, it does make a difference. So I think it's good to have 16 seeds. It'll be a little bit tougher but at the same time a little bit more interesting. So it's a good change, I think.
Is there any other change that you'd like to see?
Well the only thing that I would argue with, as a spectator, is the time between points — that is my priority, to get it sort of going. That would be my preference.
Do you think shot-clocks would help speed up the game?
I think it would help to speed up a little bit. It's never going to be perfect for anybody. The players may like it or not like it. Talking from my own point of view, as a spectator, sometimes I feel it needs to be quicker between points. Some of the players are doing a great job, some of the players are not.
You can make exceptions once you are in the 4th and 5th set or if you are in a long tie-break. It doesn't matter then because there is excitement in the match. But to get the matches going in the beginning, and then you know as the time progresses, you can make adjustments maybe (allow) a little bit longer in between points.
Would you want to see best-of-three sets for the men at Grand Slams?
That's been talked about too. I think the benefit of having five sets is that usually the better player is going to win the match. In best of three, there will be more upsets. If you want that, then do it. But I would think twice before doing this, but it maybe necessary in the future as well, because of television.
When you look at how much the sport has changed over the past two decades — it's become a more physical contest, the racquets, strings, courts have all undergone changes. Do you believe that all of the combined is contributing to more injuries? Is that something that the sport's organisers should look at, especially after you had so many top-ranked players who were injured around the same time?
I think it's a coincidence that it just happened during the Australian Open, and obviously the press are on it and they say the season is too long. I think the season is okay as it is. Actually, the season is shorter than when we played because I played Davis Cup finals in December. So it was a longer season. But at the same time, when there is compromise, you know it gets tricky. I used to play Davis Cup which was another extra four weeks. Most of the top players don't play the extra four weeks.
I don't think they are playing too much (now). It's just how you manage the schedule, you just have to cope with it.
Do you see the serve-and-volley style making a return? Or do you believe it's a relic of the past?
I think playing true serve-and-volley all the time is probably something of the past. I think there's been a little bit of change over the last two-three years and tennis has sort of got a little bit more variation. People are taking advantage of getting to the net and are sometimes using serve and volley.
There are some nice and good changes happening. Tennis is a great sport, it's good as it is today. But if there is a little bit more variation in the way players are playing the game, that would make it even better.
What era would you prefer to play in — the 80s and 90s or with the current "golden generation"? 
It would have been nice in one way, but I am quite happy that I played in the era that I did. It was pretty fascinating in the 80s and the 90s. Tennis was growing as a sport. There were lot of big names, lot of characters at that time. So I enjoyed it.
Tennis
Roger Federer and Rafael Nadal's loss meant Team Europe were locked at 2-2 with Team World at the end of the opening day of the Laver Cup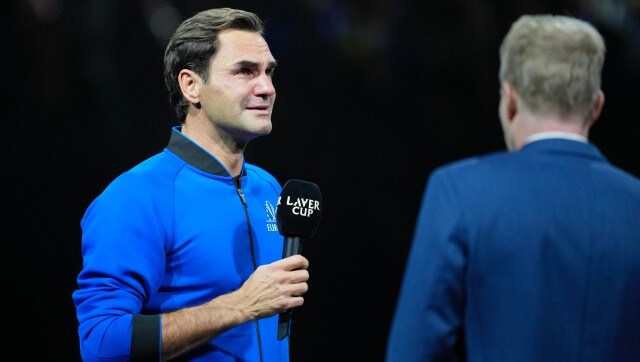 Tennis
Roger Federer broke down multiple times while speaking to Jim Courier on court after playing his farewell match at the Laver Cup.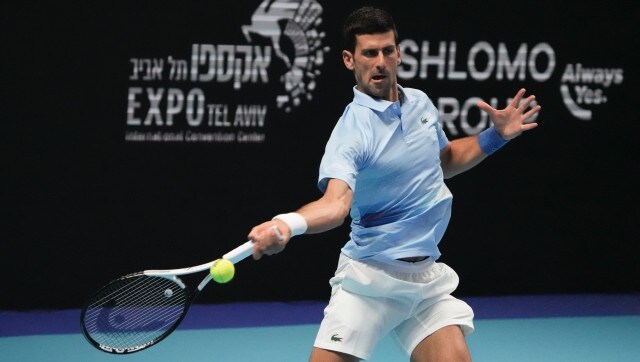 Tennis
Novak Djokovic next takes on 104th ranked Russian Roman Safiullin who beat France's Arthur Rinderknech 6-4, 6-1.