Senior national championship preview: Lakshya Sen on the cusp of history; Rituparna eyes third series win
Expectations will be sky high when Lakshya Sen will step on the court for the men's singles final of the 81st Senior National Badminton Championships against Sourabh Verma.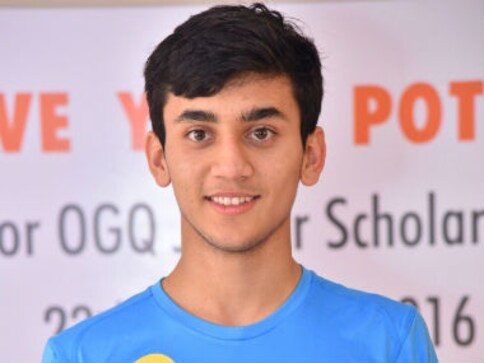 The Patliputra Complex in Patna will be eagerly waiting for the final showdown of the 81st Senior National Badminton Championships. Expectations will be sky high when 14th seed Lakshya Sen, only 15 years of age, will step on the court for the men's singles final against third seed Sourabh Verma.
Playing in his first Nationals, Lakshya has been through thick and thin and emerged victorious in the five matches played. For the 15-year-old shuttler, who floored third seed HS Prannoy and fourth seed Harsheel Dani en route to the final, a win against Sourabh Verma would be the cherry on the cake after he was crowned the World Junior No 1 singles player, according to BWF Junior rankings. His gutsy performances caught the eyes of many, including the international badminton circuit.
Lakshya has been training under the tutelage of the legendary Prakash Padukone, who was not surprised with his pupil's extraordinary show in the tournament.
"Lakshya is a naturally gifted player and is quick to grasp the finer points of the game. I felt he had some very special qualities from the very beginning. The idea now is to help him keep developing tactically, which I feel is very important in the modern game where everyone tends to play a similar style as opposed to the '80s and '90s. I see my job as the one posing the questions, making him come up with the answers and I find he is faster at that than other players," Padukone was quoted saying by ESPN.
Meanwhile, Sourabh, who will be on the other side of the court, defeated defending champion and brother Sameer Verma in the semi-final and will be hoping to bank on his experience. The former national champion maintained a 100 percent record, not only by winning all five matches but without losing a single game in the tournament.
In women's singles, two 20-year-old shuttlers – second seed Rituparna Das and ninth seed Reshma Karthik – will take on each other in the final. Like Sourabh, Reshma maintained a 100 percent record without dropping a single game so far. Das, who is coming back from a courageous Premier Badminton League (PBL) campaign, will be the favourite while Reshma can emerge as a surprise package after defeating top seed Tanvi Lad earlier in the tournament.
Elsewhere, in the men's doubles, emerging talents Satwik Sai Raj and Chirag Shetty, seeded third, will take on unseeded duo Nanda Gopal K and Sanyam Shukla. Both Satwik and Chirag handled the PBL with dexterity against some of the top shuttlers and have engineered a formidable partnership. However, it will be difficult to write off their opponents given the number of upsets in the tournament.
Third seed Aparna Balan and Prajakta Sawant will battle it out against Shikha Gautam and Sanyogita Ghorpade to claim the women's doubles title. Last year's runners-up, Aparna and Prajakta will be looking to put their hands on gold this time around.
Lastly, the mixed doubles clash will see Satwik Sai Raj and Maneesha K face off against Venkat Gaurav Prasad and Juhi Dewangan. Satwik and Maneesha have a slight edge as the duo has won four International series mixed doubles titles, whereas the latter are aiming for their maiden title together.
The National Championship has given a platform for a crop of young shuttlers like Lakshya, Reshma, Satwik and Chirag to prove their worth and get an experience of playing against renowned players. That being said, it will be a historic feat for young Lakshya Sen if he manages to get the better of yet another experienced shuttler in the final.
also read
Football
LaLiga chief Javier Tebas insisted Thursday he didn't mean 'to criticise' Vinicius Junior following a charged exchange on Twitter after the Real Madrid forward was racially abused during a march.
Badminton
The 21-year-old from Almora looked in control in the first game against his seeded opponent but lost his way as the match progressed to eventually go down 21-13 17-21 13-21 in a contest that lasted one hour and 15 minutes