SAFF Cup 2018: India didn't disappoint anyone but themselves, were inconsistent, says coach Stephen Constantine
Indian football team lacked consistency and disappointed itself by going down in the SAFF Suzuki Cup final against Maldives, said chief coach Stephen Constantine.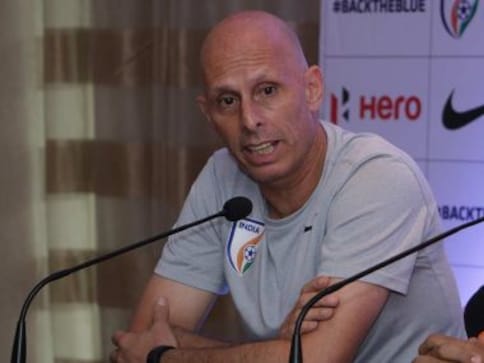 Dhaka: Indian football team lacked consistency and disappointed itself by going down in the SAFF Suzuki Cup final against Maldives, said chief coach Stephen Constantine.
Seven-times champions India lost 1-2 to Maldives in the final on Saturday. India comprising under-23 players except for one, had been the only unbeaten side in the tournament. They had got the better of Sri Lanka, Maldives and Pakistan enroute the final.
"We didn't play the game according to our potential and that's where the lack of experience matters. We weren't able to replicate our performance from the semifinal (against Pakistan) and that's what seems to happen when you play with younger boys," Constantine said at the post-match press conference in Dhaka on Saturday.
"They don't have the consistency and the experience to play at the same level every game but they'll learn from this. I think we didn't disappoint anyone else but ourselves. We didn't do enough to win the game but we move on from here," he added.
However, the coach said he was proud of his team performance in the last two weeks.
"The way they performed and delivered in the last 10-12 days, I'm extremely proud of them. They are the future of India football for the next six-eight years. I'm extremely proud of the boys and it's going to be a good learning experience for them."
Asked whether there was a tinge of complacency amongst the boys having won over the same opponents in the group stage, coach brushed it aside.
"I don't think there was a question of underestimating Maldives at any point of time. Maldives had our full respect but we couldn't do what we were capable of doing. Maldives deserve the credit for sitting back and keeping on frustrating us in the way we play."
"We were impatient a few times and lost the balls quite a few times to lose the control of the game. Moreover, two silly mistakes cost us heavily as they fired two decisive goals. That's football and we learn from this", he added further.
Moreover, the coach said the boys' movements were 'fantastic' against Pakistan in the semifinal but it was unfortunate that they were not able to replicate the same in the summit clash.
"Our movement against Pakistan was fantastic but not against Maldives (in the final). Although some of the players were good, others were not. Had our movement been good enough, we could have won the game", the Englishman said.
Lallianzuala Chhangte, who appeared to have added more flair in the attacking third in the group stage, as well as semifinals, was suspended in the final owing to the marching orders that he received against Pakistan.
Coach referred to the incident, saying: "After beating Pakistan, we were not going to change the team and he would have only started at the bench. But, would he be able to add something more? Absolutely. We did miss him but I would say again, he was not going to start the game."
Along with congratulating Maldives for their achievement, Constantine said had India scored 15 minutes sooner, the complexion of the game might have been different.
"We scored 8 goals in 4 games which I don't feel is bad. Yes, we couldn't score enough tonight. Had we scored 15 minutes sooner, maybe, that could have been a different game. Maldives defended well till the end and went on to win the trophy. I would like to congratulate them on achieving this.
"I would like to take this opportunity to thank the BFF and SAFF for being such a nice host to us," he said.
Find latest and upcoming tech gadgets online on Tech2 Gadgets. Get technology news, gadgets reviews & ratings. Popular gadgets including laptop, tablet and mobile specifications, features, prices, comparison.
Sports
Germany have drawn four of their last five games — surrendering the lead on three occasions— to leave them second in their Nations League group behind Spain.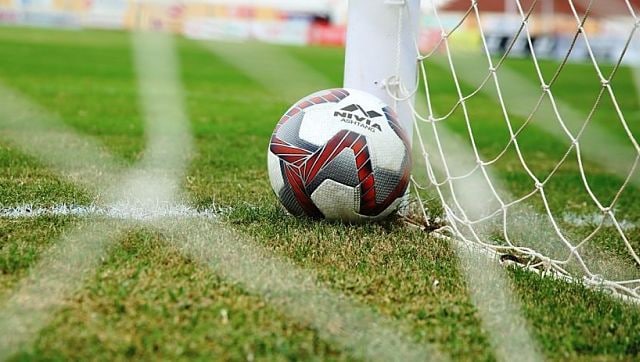 Sports
The friendly will act as a Nations League warm-up for both teams. England face Belgium and Iceland in Group A2 and the Republic take on Wales and Bulgaria in B4.
Sports
In a huge relief for India U-17 World Cup footballer Anwar Ali, who has a congenital heart condition, the Delhi High Court on Tuesday allowed him to carry on playing until the national federation arrives at a final decision.