Road to Rio: Will Ankit Sharma, ignored at Asiad, find redemption at Olympics?
The current Indian national record holder in long jump, Ankit Sharma, will be competing in the Men's Long Jump event in Rio.
Name: Ankit Sharma
Age: 24
Discipline (sport): Athletics
Category: Men's Long Jump
Qualification: Ankit qualified after meeting the qualification mark with a jump of 8.17 m at the 26th G Kosanov Memorial Meet in Almaty, Kazakhstan.
Strengths: The Olympian has worked hard to gain strength and speed. If he improves the strides and rhythm to his approach run, Sharma will be unstoppable.
Past Olympic performance: Debut
Past record (best performances): Ankit won the gold medal at the 2016 South Asian Games with a jump of 7.89 metres.
When you think of Morena district in Madhya Pradesh, you may think of Paan Singh Tomar. Long jump in India immediately brings Anju Bobby George to mind. But another promising young athlete hails from Morena, and hopes to revolutionize long jump in India. The current Indian national record holder Ankit Sharma will be competing in the Men's Long Jump event in Rio Olympics.
The Olympic qualification at the 26th G Kosanov Memorial Meet in Almaty would mean a lot to Sharma, not just because he broke the national record, but he also proved his mettle after being ignored at the Incheon Asiad.
"Yes, I was upset at not being able to represent India in the Asian Games. I did not go home for four years because I was training for the big event. I gave it everything but my effort was wasted," Sharma said after winning gold at the 2014 ONGC National Open athletics championships.
Despite pleading for a chance to prove him at the event, he was told that he was "no medal hope" and India didn't end up fielding any long jumpers at Incheon that year.
He has come a long way since then. Sharma is one of five Indians ever to breach the 8-metre mark in long jump. This accomplishment didn't come as a surprise since he had managed to cross the 6-metre mark at the age of 13. Back in the hometown, locals have keenly followed the sportsman's performance, and they vouch for his exponential incremental improvement, ever since his juniour years.
The consistently improving athlete received worldwide recognition when he became the world's number one long jumper in the senior outdoor category, according to International Association of Athletics federation (IAAF). This feat is simply a product of his hard work. "He was inclined to long jumping since childhood and had not returned home for the past four years so as not to miss a day of practice while representing Sports Authority of India (SAI) in Bhopal," said Pravesh Sharma, Ankit's elder brother.
In terms of his chances at Rio, Sharma believes that Indian athletes like himself do make the cut, and it's just lack of mental preparedness that's holding them back. "The standard of Indian athletics is improving. For Rio, the qualification mark was 8.15 and I achieved it. We are okay physically. It's the mentality for big events that can be a problem… I've been through this phase. I was unable to jump and mentally in a mess. I went to a psychologist and got a great deal of help. I then began to relax and improved gradually," he said to The New Indian Express.
Ankit started strong this year when he broke a 27-year event record at the South Asian Games with a leap of 7.89m. By shattering records and expectations, Sharma has proved that his progress is not a fluke and that he doesn't intend to burn out in the long jump event. Winning a medal would be the ultimate triumph to silence his detractors.
With inputs from agencies 
Find latest and upcoming tech gadgets online on Tech2 Gadgets. Get technology news, gadgets reviews & ratings. Popular gadgets including laptop, tablet and mobile specifications, features, prices, comparison.
Sports
While the expectation of an Olympic medal, or even a place in the final, from Sajan Prakash will be implausible, but he will be hoping for individual improvement.
Sports
26-year old Srabani Nanda from Orissa is a 100m, 200m and 4x100m Indian sprinter and qualified for the 200m and 4x100m relay for the Rio Olympics.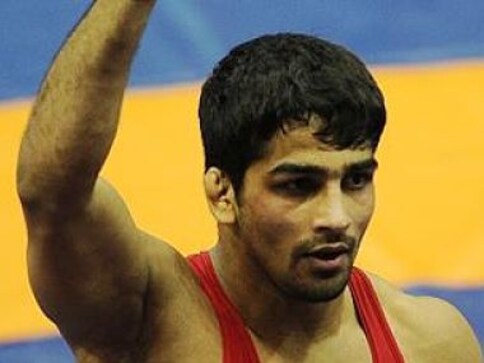 Sports
Grappler Sandeep Tomar is confident of the wrestling contingent's medal chances at Rio, will he be one of the medal prospects?