Road to Rio: Manika Batra, India's top women's table tennis player, is all in for Olympics
Manika's tryst with the sport began when she was just four years old, she is now the top-ranked women's table tennis player in India.
Name: Manika Batra
Age: 21
Discipline (sport): Table Tennis
Category: Women's Singles
Qualification: She booked her Olympic berth through the ITTF 2016 South Asian Qualification Tournament held at Hong Kong.
Strengths: Her strong counter‐attack play can be a task for opponents to rally against.
Past Olympic performance: Debut
Past record (best performances): - Manika won a gold medal as part of the Indian women's table tennis team at the 2016 World Team Table Tennis Championships in Malaysia.
- She won the silver medal in the under-21 category of the 2011 Chile Open.
- She also won three medals at the 2015 Commonwealth Table Tennis Championships.
- She bagged 4 medals at the 2016 South Asian Games in Shillong, India.
Manika Batra qualified for Rio at the ITTF 2016 South Asian Qualification Tournament. With no other country from the region participating in this qualification event, competition was limited. Her current rank is 127.
In a sport where Chinese and Japanese paddlers dominate the scene, not much is expected from the Indian table tennis squad and from Batra. Regardless of the obscurity of the sport, Manika is hard at work to give her best at Rio.
Manika's tryst with the sport began when she was just four years old, when she would tag along with her her elder sister Anchal as she trained at Hansraj Model School. She hasn't looked back since, now a top-ranked women's table tennis player in India. Her outstanding performance at the 2016 South Asian Games has also directed more attention towards her, "In 2016 South Asian Games at Shillong, my first major Games at home, I won four medals for India in a single tournament. I won gold medals in three events, that is, Team, Women's Doubles and Mixed Doubles, and a silver medal in women's singles," she said about the victory.
She is focused on her end goal, to be in top‐20 in the world rankings, and to win an Olympic medal, and eventually become a legend in the sport of table tennis like Sachin Tendulkar is adored in cricket. To attain this goal, she has been practising for at least six hours per day.
She is also aware of her strengths and weaknesses, she favours counter‐attack play and she has seen an improvement in her forehand technique. She believes her weakness is in initiating attacks, for which she is putting in long hours of practice. Eight-time national champion and former national coach Kamlesh Mehta commends her calm mentality and her deceptive and aggressive play. "There's a deceptive touch she has developed in the way she controls the bounce and pace of the shot. It's like a quick snap. The opponent thinks the ball will come to the base of the court and with speed. But instead it's a drop shot and there isn't much bounce to recover," he told The Indian Express.
The 5 ft 11 inches athlete also has height to her advantage. Because of her reach, she's always close to the table and can switch from forehand to backhand without much movement. She has also been recording the matches of every competitor to analyse their strengths and weaknesses. It may be the reason why she's the first Indian to have wins over all the top-10 women's players in the world across the last couple of years.
With the amount of effort and training she has put into her game, Manika really wants to see results, When Sportskeeda asked her about the 2016 Rio Olympic games, her answer clearly reflected her focused mindset. She said that, "I don't want to go to Rio and return without a medal."
With inputs from agencies
Find latest and upcoming tech gadgets online on Tech2 Gadgets. Get technology news, gadgets reviews & ratings. Popular gadgets including laptop, tablet and mobile specifications, features, prices, comparison.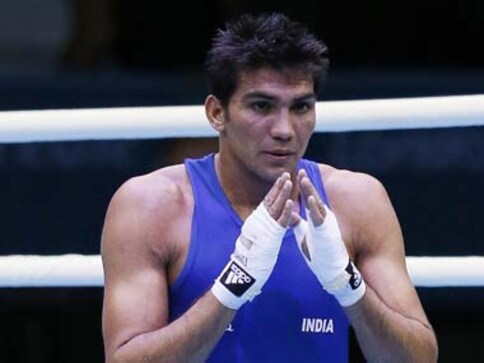 Sports
Will Manoj overcome the dour memories of the London Olympics to get a podium finish in Rio? 11 years of experience say that there's a good chance for it!
Sports
Post the Rio Olympics debacle, the Table Tennis Federation of India (TTFI) is hoping for a turnaround with the return of Italian Massimo Costantini, who takes charge as chief coach of the national team next month.
Sports
Saikhom Mirabai Chanu has both the potential and the right guidance to make a mark at the Olympics and change the face of Indian weightlifting.