Rio Olympics 2016: PV Sindhu's medal belongs to India only because she was born here
PV Sindhu's silver medal is no small consolation for India, which had been shut-out of the medal tally during the first twelve days of the Rio Olympics.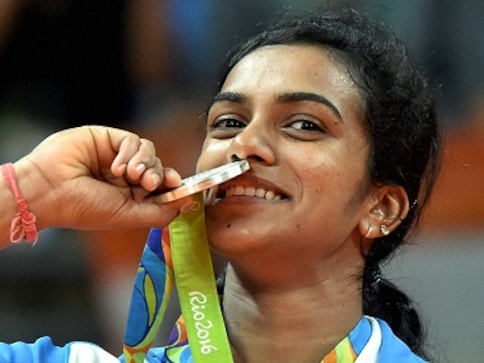 The gold medal was not to be in the end but a historic silver medal, the first for a female athlete from India, is no small consolation for PV Sindhu. It's no small consolation for her country either, which had been shut-out of the medals during the first twelve days of the Rio Olympics. India now has two, following Sakshi Malik's bronze in wrestling.
But more than that, Sindhu has shown India the path to the top, that is if those who run sports in the country are paying attention and haven't been distracted by the shininess of her medal.
It's a simple formula really, one that is used by athletes around the world and, as Sindhu has shown, works just as well for Indian ones too. You find young talent, add a huge helping of hard work, mix in a healthy dose of self-belief, and top it off with the right kind of coaching and voila, you get success.
Sindhu's silver medal isn't the result of the training she did before the Olympics, though that helped, or the tactics that she and her coach Pullela Gopichand cooked up to beat a string of higher ranked opponents during the Games, though those helped too. It is the result of a process set in motion when Gopi, as he popularly known, first took her under his wing almost a decade ago. Strengths have been strengthened and weaknesses weakened over that time.
As Gaurav Kalra wrote for ESPN.in, Gopichand "nurtured her and drove her relentlessly as Sindhu grew taller, stronger, faster and more skilled. Over the last few days in Rio, that near decade long investment has repaid spectacularly."
Rocket science it is not. Behind every great athlete regardless of sport or nationality or stature, there is typically a great coach. Michael Phelps has Bob Bowman, Sachin Tendulkar had Ramakant Achrekar, Carl Lewis had Tom Tellez – who was his coach at the University of Houston and would remain his coach for the rest of his career.
To paraphrase Hillary Clinton, it takes a village to raise a champion and yet the path that Sindhu and Gopichand have taken is the path less taken in India, as Sreemoy Talukdar of Firstpost pointed out.
"Talent and hard work are not enough to produce a champion in the cut-throat competition of international stage," Talukdar writes. "Those need to be fitted into a process. Once that process is in place, results are inevitable. Sporting powerhouses put in place a system where administrators, coaches and players stick to their specific roles. Administrators take care of funding, infrastructure, coaches identify and groom the talent and the player needs to put in the hard yards. Success is achieved when the entire system functions in sync,"
"Gopi's biggest contribution is that he has almost single-handedly replicated that entire system."
For some reason, India still expects talented sportspeople to sprout fully formed, as if through some mystical process. There is no need to identify them at a young age, or nurture them or teach them how to build mental toughness or how to read an opponent like a Whatsapp message.
In India, coaching is something sportsmen and women are only to be exposed to after they have proven themselves. It is a reward for success rather than a building block. As Abhinav Bindra said recently, "The only athletes who get supported in India by the establishment are the ones who've made it to the Everest level. The ones at the grassroot are left to fend for themselves. It's only after you win, that you get any government attention. This sort of system and planning cannot produce champions".
In truth, Sindhu's silver medal only belongs to India because Sindhu was born here and not because the country has done much to help her achieve success. Her medal is a testament to her talent and determination to succeed and to Gopichand's desire to find a way to build sporting excellence in a country that doesn't want to put the system in place to achieve it but expects it any way.
If India wants to create sporting champions in the same way it creates computer programmers, then the manner of Sindhu's success needs to be understood, absorbed and replicated across all sports starting yesterday. That is if India's sports officials can tear themselves away from taking selfies long enough to do so.
Otherwise India, which likes to think of itself as an emerging power on the world stage, will continue to remain a minnow when it comes to sport.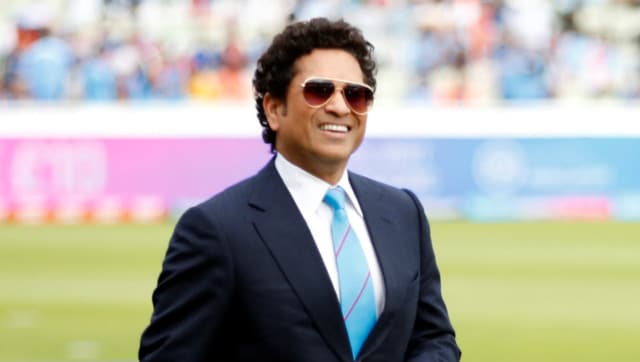 First Cricket News
Tendulkar also thanked the medical staff for taking care of him during the hospitalisation.
Sports
All the players and officials coming from South Africa, Brazil, Middle East and European countries including UK will be serving a seven-day quarantine period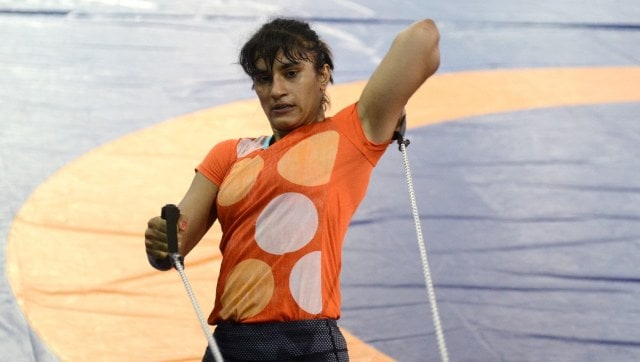 Sports
There was no stopping Vinesh in the absence of the Chinese and Japanese rivals as she cruised to the summit round without losing a point and can now win her first gold medal at the Continental championship.