Rafael Nadal to part ways with longtime coach Toni at end of 2017 season
Rafael Nadal's coaching relationship with his uncle Toni Nadal will end this year, the latter confirmed. Carlos Moya will take over as Nadal's main coach for 2018.
Madrid: Rafael Nadal's career-long coaching relationship with his uncle Toni Nadal will end this year, Toni Nadal confirmed to AFP on Tuesday.
"The decision has been mine," said Toni Nadal, whilst insisting he will remain in his role for the rest of the 2017 season.
Toni Nadal, 55, cited the demands of travelling on tour as the reason for the change and will oversee coaching at Rafael's tennis academy on his home island of Mallorca.
"I understand that my role will be in the academy," he added.
"At my age, I have travelled around the world and for a while when I have to travel it is hard.
"I have three children. The academy has given me a reason to enjoy being here (in Mallorca)."
Former world number one Carlos Moya will take over as Nadal's main coach for 2018 having joined his team back in December.
Nadal reached the Australian Open final in January, losing an epic five-set match to old rival Roger Federer, in his first Grand Slam since bringing Moya on board alongside long-time coaches Toni and Francis Roig.
"What has been important to me all my life is that things go well for Rafa," continued Toni Nadal.
"Things have gone sufficiently well at the start of the year, the incorporation of Carlos has been a great success.
"I understand that Rafael is well looked after with Francis and Carlos."
The Nadals have enjoyed one of the longest and most successful coaching relationships in the history of tennis.
Nadal has won 14 Grand Slams under the tutelage of his uncle, tying Pete Sampras for the second most in history behind Federer's 18.
And Toni admitted his decision had initially caught Rafael by surprise.
"He was a little bit surprised at the start, but we have explained it to him well.
"I have told him he is well looked after. Rafael has always taken things well, he is not the problematic type."
The hiring of Moya in the off-season after Nadal had suffered another injury blighted year in 2016 was seen as a change of tack after previously refusing to embrace the idea of fresh blood in his coaching staff.
Seven-time Grand Slam champion John McEnroe was one of the most outspoken critics of Nadal's stubbornness, telling the Spaniard to "get a new damn coach," after a shock second round exit at Wimbledon to qualifier Dustin Brown in 2015.
And Toni admitted the speed and success of Moya's incorporation had contributed to the timing of his decision.
"He offers a lot of things, the experience of being number one, a knowhow, a commitment that has surprised me.
"He brings an extra calm that when he says something, he says it not only as a friend, but an expert."
Sports
Medvedev didn't face a break point, and converted three of his seven break chances against the American to wrap things up in 72 minutes.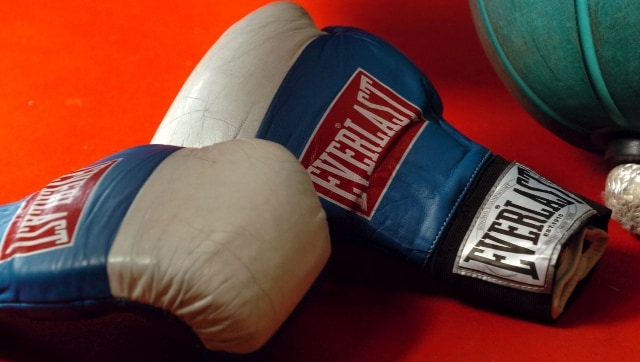 Sports
A former Asian Championship bronze-medallist and a four-time national champion, the 49-year-old Rana has been a seasoned coach with the Services Sports Control Board.
Sports
The 29-year-old Devendro and the 35-year-old Suranjoy, whose stellar boxing careers were cut short by injuries, are among 14 coaches that have been short-listed for the national camp in Patiala, starting this week