Premier League: Mauricio Pochettino hopes Tottenham Hotspur can silence Manchester City by ending their winning streak
City's players reportedly celebrated beating Manchester United, and Swansea City on Wednesday, by belting out music in the changing room.
London: Mauricio Pochettino hopes his Tottenham Hotspur side can silence Manchester City on Saturday by ending the Premier League leaders' record-breaking 15-match winning streak.
City's players reportedly celebrated beating Manchester United, and Swansea City on Wednesday, by belting out music in the changing room.
United manager Jose Mourinho did not care for the decibel level and there were reports of a rumpus near the City dressing- room, but Pochettino will not be complaining.
"I'm not going to talk about what happened between City and United," Pochettino, whose side are in fourth spot, 18 points behind City, told reporters.
"When we won at Huddersfield or at Wembley against Stoke the players put loud music on. If you lose the game, normally you will not put music on, you want to have a shower and go home."
"It's because City are winning, winning, winning they put loud music on. It's normal. Tomorrow I wish we can stop it but I'm never going to complain about another team celebrating because sometimes it's good (for the beaten team) to feel that pain. To think if we run more, we can have that feeling."
While there is a massive points gap between City and Tottenham this season, they are only two points worse off than after 17 games of last season when they finished runners-up.
City, who finished a place below Tottenham last season, splurged in excess of 220 million pounds ($293 million) on players during the summer, including paying about 50 million pounds for Tottenham's England right back Kyle Walker.
Tottenham spent around 80 million and recouped most of that.
So Pochettino bridles at suggestions that Tottenham, currently building a new stadium, have failed to keep pace.
"We are disappointed because we wanted to be closer to them," said Pochettino, now in his fourth season at Tottenham.
"But of course in the last two seasons we have tried to stick to our philosophy and keep improving step by step."
"Today is completely unfair to compare Tottenham with City and United and Chelsea. We are in a complete opposite side."
"Once we arrive at the new stadium and only focus and only invest in the team, not in improving the facilities the people will be allowed to blame us if we don't improve and achieve."
Pochettino was full of praise for his opposite number Pep Guardiola but said Saturday's clash was more about his side trying to show their quality than try to stop City.
He knows they will need a little luck to stop them though, likening City's run to his side's home form last season when they won 17, drew two and lost none at White Hart Lane.
"Last season something special happened around the team. One player said to me he remembers that when they played at home last season they started already 1-0 up."
Find latest and upcoming tech gadgets online on Tech2 Gadgets. Get technology news, gadgets reviews & ratings. Popular gadgets including laptop, tablet and mobile specifications, features, prices, comparison.
Sports
Dele Alli, who has been left out of the past two games, has been linked with a loan move to Paris Saint-Germain in recent days.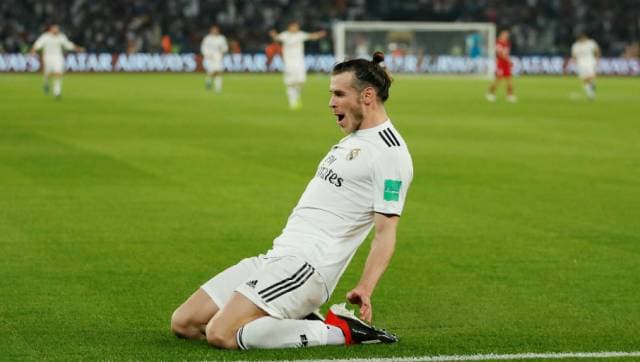 Sports
Gareth Bale returns to Tottenham and Premier League after a 105 goals and 16 trophies from his time at Real Madrid. But it hasn't been all smooth sailing for the Welshman.
Sports
With a contract running at Real Madrid until 2022, Gareth Bale could rejoin Tottenham on a loan deal rather than a permanent signing.