Premier League: Desperate Chelsea look to drag high-flying Liverpool into a situation of uncomfortable familiarity
Chelsea will be looking to shatter the very aura that surrounds Liverpool at the moment and drag them into an uncomfortably familiar battle for a top-four finish.
Liverpool are flying. A Champions League final awaits them at the end of the league season, but there's so much more to Jurgen Klopp's team that makes one believe in claims of the 'good old' days returning to Anfield.
The Reds are exciting to watch again, there is a swagger in their game, and most importantly, they are a team to be feared. Anfield is no longer the edgy, nervy place that it was under the likes of Roy Hodgson and Kenny Dalglish. The Kop have found their mojo back thanks to a spirited German who is as passionate to succeed as any one of them. Whether Liverpool have discovered their lost glory is a matter of debate, but it's a notion that's getting difficult to debate against.
The same cannot be said of Chelsea, Liverpool's opponents in the Premier League on Sunday. A scrap to get into the Champions League isn't something one associates with Chelsea of the past decade, but their current plight just 12 months on from a remarkable title triumph does give a sense of deja vu.
The Blues head into Sunday's encounter at Stamford Bridge six points adrift of the Reds but having played a game less. The gulf wouldn't have been that alarming had it not been Gameweek 37. Chelsea are running out of time to complete a late recovery that puts them in the Champions League spots, and despite Tottenham Hotspur's defeat on Saturday, their situation remains desperate.
Antonio Conte isn't often the one resorting to mind games. He will be the first one to express his displeasure without mincing his words. Ask the Chelsea board or even Jose Mourinho.
But ahead of the all-important clash with Liverpool that could determine the destiny of his team's season, Conte appeared to have deviated from his usual path. The Italian suggested a team has to be "lucky" to succeed in the Champions League, while the true test of a team's calibre is tested in a league competition that spans across 38 games.
Conte's Chelsea could be level on points with the Reds when the final round of matches in the Premier League come around and the Italian, who has won several league titles in his career, underlined the significance of the league position just at the time when Liverpool could be forgiven for taking an eye off it.
It may eventually prove to be a double-edged sword as the Italian's words may end up firing up the Reds for an encounter they might otherwise have chosen to take a bit lightly. However, the Chelsea manager may look at it as a way to disrupt Liverpool's focus. Desperate times call for desperate measures and Conte has decided to go down that way.
On the pitch, there are few teams that appear capable of matching Liverpool at the moment and even Chelsea's recent resurgence might not be enough. The Reds have won their last two encounters at the Bridge and Klopp will hope to become the first manager ever to win three straight games at Chelsea.
A point will be enough for Liverpool to secure Champions League football for next season, but the Reds aren't a team that are designed to play for a point, unless Klopp springs a surprise on Sunday evening. Moreover, Chelsea's struggles against the big sides this season would only prompt the German to go for the kill on Sunday.
Chelsea have struggled for goals this season and are the lowest scorers among the top-six teams. With Liverpool's knack of getting on the scoresheet, Conte's front men will need to have a good day at office to give Chelsea any chance.
The Blues will be hoping the Reds have an off day, especially after an exhausting battle in Rome in the Champions League semi-final on Wednesday. Liverpool have won only three out of the 11 Premier League matches they have played after a Champions League clash this season, losing twice. However both those defeats after a UCL game came away to a top-four rival. Chelsea, unlike their rivals, will go into this game after a full week's rest.
The Blues will also take heart from the reverse fixture between the two teams at Anfield, which ended in a 1-1 draw. On that day, Conte had deployed a 3-5-2 system with three defensive midfielders that completely suffocated the Reds attack, albeit at the cost of numbers in their own offensive third. In addition, all of Chelsea's wins against stronger opponents this season have come with a 3-5-2 system. Depending on the personnel, it either gives them extreme defensive security or great control in midfield.
Conte had dropped Fabregas for that encounter at Anfield in November, but with Chelsea desperately needing a win, Conte could include the Spaniard in the team in place of Danny Drinkwater to provide Chelsea more attacking impetus. Fabregas' man of the match performance in a similar system at Swansea, where he scored the winner, could do his case a world of good. However, Fabregas' inclusion could come at the cost of Willian, who has been in great goal-scoring form of late.
Once again, if Conte does go with a 3-5-2, Chelsea's fate will hang on the performance of the under-fire midfielder Tiemoue Bakayoko. The Frenchman has struggled to adapt to life in England since his big-money move from AS Monaco in the summer. It was Bakayoko's loose touch that had allowed Mohamed Salah to score against his former club in the reverse fixture, pretty much against the run of play.
With few options under his belt, Conte will have to trust Bakayoko against the lively Liverpool midfielders, who will hunt him down at every opportunity. Similarly, the Reds will also target Fabregas, who isn't the most mobile, and when not on the ball is a bit of a liability with his lack of pace and physical strength.
It will be interesting to see if Klopp does rotate his team as he has done in the previous Premier League encounters. If Salah, Sadio Mane and Roberto Firmino all start, the Chelsea rearguard — who have made the odd error this season — will have their hands full.
Chelsea will hope Eden Hazard and Olivier Giroud will display the same level of telepathy they have since the French forwards' move from Arsenal in January. Liverpool have shown a tendency to crack when put under pressure, and the onus will be on Hazard and Giroud to cause Virgil van Dijk some problems.
In the past few seasons, Liverpool had found themselves exactly in the same position that Chelsea are right now. However, the Reds appear to have left those times behind them this season. The Blues will be looking to shatter the very aura that surrounds the Reds at the moment and drag them into an uncomfortably familiar battle that has characterised their recent dark times.
However, for Chelsea with their dodgy midfield, it will be easier said than done.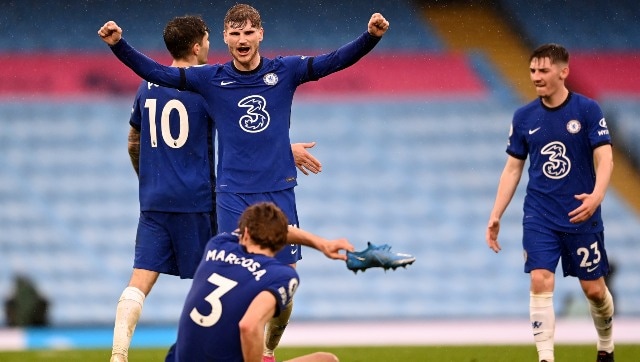 Sports
Raheem Sterling gave the home side the lead at the empty Etihad Stadium just before half-time but Hakim Ziyech levelled in the second half and Marcos Alonso bundled in the winner in the dying seconds.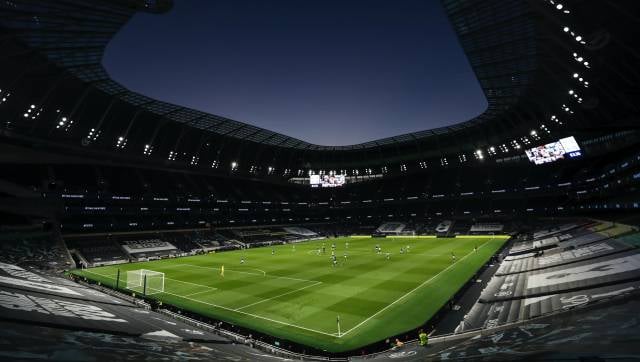 Sports
The chair of an advisory panel comprising elected representatives from the fanbase will be appointed annually on the club's board, Tottenham said on Tuesday.