Olympic task force like old wine in new bottle; Tokyo 2020 will only be repeat of Rio 2016
If a team fails, captains are sacked, coaches removed and players dropped. But what if the planners and bureaucrats fail? Shouldn't they be charged for dereliction of their duty?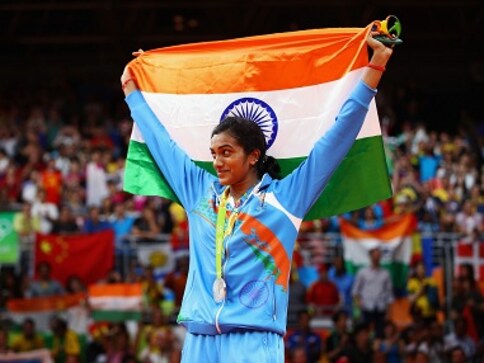 India's less than stellar performance at the 2016 Rio Olympic Games has clearly spurred authorities into action. Prime Minister Narendra Modi has announced the formation of a "task force", which will prepare a comprehensive action plan for effective participation in the next three Olympics.
According to the announcement made by Modi, the task force, which comprises in-house and neutral experts, will prepare overall strategy for sports facilities, training and selection procedure and other related matters, and will run through the next three Olympic Games, scheduled for 2020, 2024 and 2028.
And herein lies the catch. Who formulated and executed plans leading up to the Rio Games? Was it these same experts who took to various platforms, including national broadcaster Doordarshan, to predict 8-10 medals for India? The same ones who shelled out thousands of crores on athletes under the TOPS programme? Wasn't it the same "in house experts" in consultation with foreign coaches who were at the centre of the previous programme? So how the new task force would be different?
Wouldn't it be better to first review plans and schemes, on the basis of which the "experts" went to town shouting about India's "biggest-ever-contingent" and a double digit medals tally?
If a team fails, captains are sacked, coaches removed and players dropped. But what if the planners and bureaucrats fail? Shouldn't they be charged for dereliction of their duty? What about the selfie expert sports minister and his team in the ministry? Aren't they responsible for the debacle at Rio?
But going by the past and going by "bharatiya parampara", the same experts, who don't even know the names of the athletes they select, will find a place in the new task force. And four years down the line, we will form yet another task force with an additional 12-year lease! And the Indian flop show saga will continue with an even poorer show, as the world would have raced miles ahead of us.
Rio, for some experts, was an all expenses paid holiday destination with wives. One wonders how the precious accreditations or free entry tickets were obtained for accomplices. In Rio, it was a family affair for husbands, mothers, and friends, who were all were drafted in as coaches and managers. Contrast this to the US, incidentally top of the medals tally, where athletes raised funds for their accompanying parents all by themselves.
Leave aside the top five — USA, Britain, China, Russia and Germany — but even the likes of Vietnam, Thailand, Singapore and Croatia are ahead of India's 67th spot in the tally, which is a matter of great concern. And let's not forget little Fiji at 54th place, with one gold medal!
Need of the hour is not a task force, but a quick taken to task act to the people responsible for the dismal show.
also read
Badminton
Kiran, a product of the Prakash Padukone academy, notched up a 21-18 22-20 win over third seed Shi Yuqi, who is a 2018 world championships silver medallist.
Sports
Wrestlers Sakshi Malik, Vinesh Phogat and Bajrang Punia along with several other wrestlers are fighting for justice since more than a month in the national capital.
Sports
The wrestlers are currently protesting against Brij Bhushan Sharan Singh, the Wrestling Federation of India (WFI) president, who has been accused of alleged sexual assault.