Manchester Arena attack: British police make tenth arrest
Greater Manchester Police said the latest arrest took place in the inner city Moss Side neighbourhood and was connected to the terror attack that killed 22 people
London: A new suspect has been arrested in Manchester during a large scale counter terror operation launched in the wake of a suicide attack that struck a pop concert in Manchester earlier this week, United Kingdom police said on Friday.
Greater Manchester Police said the latest arrest took place in the inner city Moss Side neighbourhood and was connected to the terror attack that killed 22 people and left scores injured during an Ariana Grande concert at the Manchester Arena on Monday, Efe news reported.
"The arrest is connected to Monday's attack on the Manchester Arena but this is a fast moving investigation and we are keeping an open mind at this stage," Manchester police said in a statement shared on Twitter.
Police searched properties in Moss Side and in the town of St Helens in neighbouring Merseyside, roughly 48 km to the west of Manchester.
So far 10 people have been arrested since the attack and eight men remained in custody for questioning as officers conducted a huge security operation aimed at dismantling an alleged network of accomplices who aided 22-year-old Salman Abedi to carry out the deadly attack.
Meanwhile, a man and a woman detained in the operation have been released, police said.
On Monday, Abedi, born in Manchester to a Libyan family, walked into the lobby of the Manchester Arena and detonated a homemade bomb at the end of the Grande concert.
The blast killed 22 people, including children and injured some 64 others, some of whom were still receiving critical care in hospital.
Fearing that another attack could be imminent, the United Kingdom government announced on Tuesday that it had raised the country's terror alert to the highest "critical" threat level.
Around a thousand soldiers were deployed at key locations across the country to free up armed policemen to go on patrol.
Following the terror attack, the country's main political parties suspended their campaigns ahead of the 8 June general election.
The campaigns are expected to get underway again on Friday.
World
A huge volume of flowers left in parks across London following the death of Queen Elizabeth II will be composted and used in the Royal Parks for landscaping projects and shrubberies from next Monday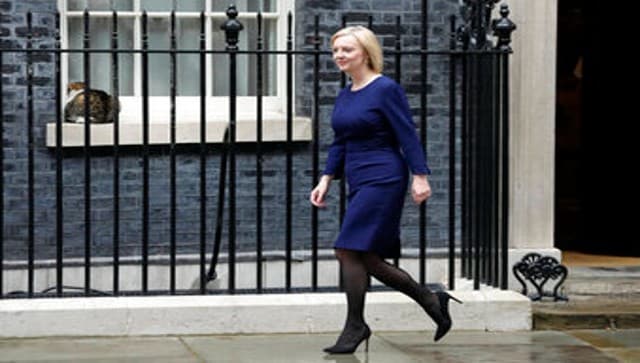 World
The pound's slide is hitting many businesses hard because imported materials and commodities like natural gas that are priced in dollars will be more expensive. Businesses will likely be forced to pass the costs on to consumers, which would further push up inflation already close to a 40-year high
World
Bank of England's Monetary Policy Committee released minutes of its meetings, which most recently included a warning about the UK economy entering or possibly even already being in a recession. Read more.