La Liga: Prosecutors demand Spanish Football Federation president Angel Maria Villar be jailed
Prosecutors called on a Madrid judge on Thursday to jail Spanish Football Federation president Angel Maria Villar and his son Gorka following their arrest on corruption charges
Madrid: Prosecutors called on a Madrid judge on Thursday to jail Spanish Football Federation president Angel Maria Villar and his son Gorka following their arrest on corruption charges.
Federation chief and UEFA vice-president Angel Maria Villar was examined throughout the day along with his son Gorka by high court judge Santiago Pedraz who was set to rule on whether to free the pair on bail or jail them.
Also examined were federation vice-president Juan Padron and Ramon Hernandez Baussou, general secretary of the Tenerife federation.
They face charges including falsifying documents, misappropriation of funds, collusion and administrative breaches linked to skimming profits from international friendly games and channelling the funds to Gorka Villar.
Investigators were also probing whether national federation funds had been used to bribe regional officials to vote for Villar at federation elections for president, according to Spanish media reports.
Villar, 67, a senior vice president of FIFA, has headed the Spanish federation since 1988.
He was arrested on Tuesday following raids on federation headquarters and other sites as part of a fraud probe launched in 2016.
Under his watch, Spain became one of the dominant forces in world football, winning two European championships and the 2010 World Cup.
But his critics say his period in charge was marked by ethical issues and an autocratic management style.
Following his re-election in May, El Pais newspaper denounced his "despotic" management and bemoaned his close ties to FIFA and UEFA leaders embroiled in corruption probes.
Sports
The 29-year-old Brazil international moved to the Nou Camp from Liverpool in 2018 in a £142 million ($192 million) deal but struggled to establish himself and spent the 2019/20 season on loan at Bayern Munich.
Sports
Karim Benzema passed 300 goals for Real Madrid as La Liga's run-away leaders sailed past Valencia 4-1 on Saturday.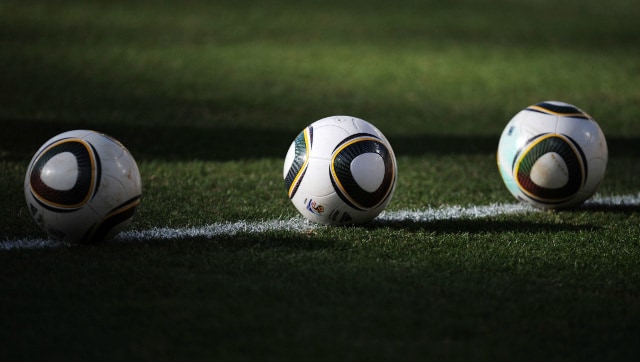 Sports
Spending on transfer fees was $4.86 billion, a fall of 13.6 percent compared to 2020 and a decrease of 33.8 percent compared to the record levels of 2019.