Italian Open: Alexander Zverev ushers in new era for tennis with convincing title win over Novak Djokovic
By trouncing Novak Djokovic in straight sets, Alexander Zverev etched his credentials as the real deal — for the future of a sport that is hungry for new stars and fresh talent.
The conveyor of sport is relentless. The golden generation may have done substantial work to slow its pace with an era of prolific achievements, but time does not stand still. On Sunday, it ushered in the beginnings of a new era in the form of a lanky youngster with rippled muscles.
Sit up and take notice. While Roger Federer and Rafael Nadal have been reinventing the past with some brilliant tennis recently, young Alexander Zverev is clearly working to script a new future for tennis. The incredibly fit 20-year-old from Hamburg underlined his promise with a sensational 6-4, 6-3 victory over former World No 1 Novak Djokovic. The German played with unnerving calm to trounce the 12-time Grand Slam champion and earn the first ATP Masters 1000 title of his nascent career.
Sascha, as he is fondly called, has been marked for success ever since he reached the boys final in Paris, four years ago. He reiterated his credentials by clinching the Australian Open junior title in 2014. But it took a victory over Federer in the Halle semi-finals last year to have the tennis world take real notice of this genuinely talented Next Gen star.
At 6" over 6 feet, the towering German packs a lethal serve and backs it up with a beastly backhand. Zverev also hits a flat forehand that is no pushover. It is a package that troubled a resurgent Djokovic all through the final.
The Serbian barely got a sniff after being broken in the very first game of the match. The imposing serial winner could not find a break point through the entire match, losing serve twice in the second set to make way for the young champion.
Earlier this year, Zverev had already served notice to the big boys. In a classic third-round encounter in Melbourne, the man of rich tennis heritage produced an epochal effort before Nadal prevailed in a tooth and nail five-set match.
The junior's family moved to Germany in 1991 — parents Alexander Zverev Sr and Irina both played professionally — to pursue a better life. With both the parents occupied with coaching duties, it fell on Mischa Zverev, elder brother by nine years, to care for the younger sibling.
Sascha travelled the tour with his injury-prone brother for several years, even as a boy. It is a journey that taught him rich lessons about life as a professional player. So much so that even as a teenager, the junior had enough wisdom to talk his brother away from giving up his struggle against injuries.
"I have to thank Sascha for his encouragement at that time; he did help me a lot in those difficult moments," confided Mischa. "When I got back on tour, I did not mind playing qualifying at every event, I was just happy to be playing again."
"We are lucky to be playing the same sport professionally at a high level and competing in the same events," added Mischa. "We help each other a lot but we are competitive and push each other all the time."
The experience of his elder brother has helped shape Sascha into a brilliant player with a temperament to match. Since winning his first ATP title in St Petersburg last year, Zverev has been showing even greater poise and determination to play stakes with the big boys of tennis.
He had to go past Tomas Berdych and Stan Wawrinka, and fought back from 0-3 down in the third set against the Swiss in that Petersburg Open final. It is this same determination that shone through in another brutally testing encounter against Nadal this January. The young man was up two sets to one, before sliding down to a defeat.
Victory in the Munich Open, earlier this May, was confirmation of Zverev's evolution as a man ready for the big league. The disappointments of Monte Carlo and Madrid strengthened his resolve to battle for honours, and he arrived in Italy determined to leave a mark.
It is this resolve that helped him stave off tough challenges from Kevin Anderson and John Isner on his way to his first ATP Masters Series final. By trouncing Djokovic in straight sets, Zverev etched his credentials as the real deal — for the future of a sport that is hungry for new stars and fresh talent.
Victory in Rome helped Zverev climb seven spots to break inside the top 10. The stage too was perfectly set for the rise of this young star — Rod Laver was there to hand him the trophy, the youngest Masters Series winner since Djokovic did so as a fledgling 19-year-old at the 2007 Miami Masters.
The defending champion was effusive in his acknowledgement of Zverev. "He served very well. I just wasn't able to get any rhythm on my returns. If we would get into a rally, he would smash the ball from the first or second shot," said Djokovic. "There is no doubt he took time away from me. It happens. If he serves this well and this efficiently, it's tough to play him on any surface."
Those are stellar words, coming from a 12-time major champion. With Nadal suffering a defeat at the hands of Dominic Thiem in the quarter-finals of Rome and Djokovic showing signs of resurgence, the French Open has acquired an intriguing new hue. Zverev's success adds a nice new layer to the conversation at Roland Garros.
Find latest and upcoming tech gadgets online on Tech2 Gadgets. Get technology news, gadgets reviews & ratings. Popular gadgets including laptop, tablet and mobile specifications, features, prices, comparison.
Sports
World number two Nadal broke Jimmy Connors' previous record of 789 straight weeks in the top 10 in November.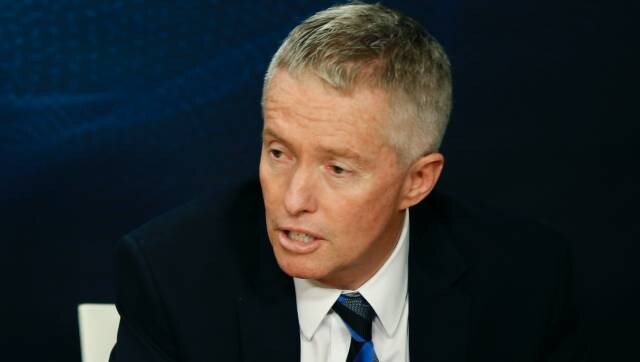 Sports
In good news for players in lockdown, there were suggestions that some may be allowed to leave their rooms for practice before the 14-day hard quarantine period.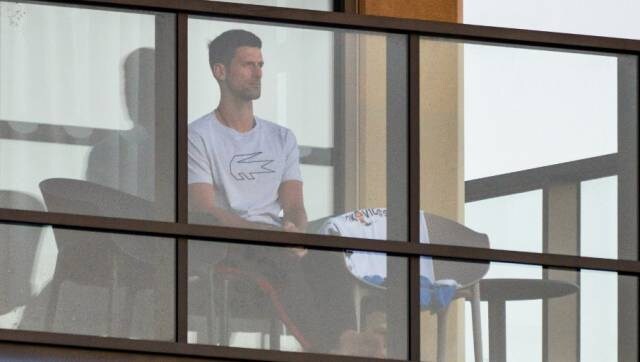 Sports
Kyrgios joined a wave of criticism of the Serb for reportedly issuing a list of demands for quarantined players who have arrived in Melbourne and Adelaide on chartered flights.