ISL 2016: FC Goa's ill-tempered loss to Kerala Blasters reaffirms how far Zico's team have fallen
Perhaps the most damning indictment of FC Goa today that it has donned the characteristics of the very team that Zico has loathed over the past two years.
It is quite a feat for today's FC Goa to look so far removed from the great Ziconian teams of the past. An extraordinary night in Kochi, which saw manager Zico's men defeated by Kerala Blasters 1-2 at the death, served only to reaffirm the extent to which they've fallen this season.
There's very little left to admire about a Goa team once aptly seen as the symbol of everything good in the Indian Super League (ISL). The attack-minded philosophy which Zico swore by in ISL 1, and to some extent during ISL 2, has well and truly disappeared.
So has any semblance of attempts to uphold the values of the beautiful game, which have now given way to aggressive fouling and deplorable acts of gamesmanship.
What you see today on the pitch is a defensive-minded Goan unit which goes about playing in the same manner as the very opponents whose style Zico has despised in the past.
The Brazilian's starting XI against Kerala was set up to play cautiously on the counter-attack. Playmaker Joffre Mateu made way for defender Raju Gaikwad, who slotted in at right-back. That was the only change from the win over Pune, although it was a significant one.
The 3-5-2 system made way for the 4-2-3-1, with Romeo Fernandes and Mandar Rao Desai playing as full-fledged wingers for a change—as opposed to wingbacks. On paper, this was Zico reverting to his preferred formation which produced flamboyance and success in ISL 1. In practice, however, it produced anything but.
Goa, expectedly, saw little possession (41 percent) in the first half — but used the ball poorly when they did have it on a handful of occasions. Rafael Coelho's ninth-minute headed goal, arriving from Richarlyson's free kick into the box, gave the visitors an encouraging start but with a lead to hang on to, they become even more cautious. Coelho and Robin Singh were left isolated upfront while the two wingers largely stayed preoccupied with defending.
ISL's 'Attack Index' read 90 percent in favour of Kerala in the middle period of the first half and was at an astonishing 96 percent in the 15 minutes leading to the half-time break. Goa's first-half display had exclusively been an exercise in disruption, conceding 12 fouls in the process — a number which, ironically, a Goan team has often suffered in the past.
Forward Kervens Belfort, a player Goa found hard to keep track of, should've equalised but he headed narrowly wide, while Mohammad Rafique had a good chance to do the same when his low shot found the legs of the goalkeeper from a narrow angle.
In the earlier fixture between the two teams in Goa, Zico had made a defensive substitution at half time to sit on a 1-0 lead. Defender Lucio had replaced Jofre at the Fatorda Stadium, but it was a move that had backfired quickly when Kerala equalised two minutes into the second half.
History repeated itself in Kochi. The Brazilian manager opted to replace goal-scoring forward Coelho with midfielder Trindade Goncalves at the interval. But the home team earned a penalty less than 30 seconds into the second half, and utterly destroyed Zico's plans. Gregory Arnolin was sent off in the process, for blocking the shot with his arm — it didn't look deliberate at all but it certainly stopped Kerala from scoring. Belfort converted from the spot, leaving 10-man Goa with an uphill task to survive.
With backs against the wall, Goa pulled out every trick in the book. They should've conceded earlier but Kerala's profligacy — a standout characteristic of their play — shone through.
Poor decision by Sandesh Jhingan wasted a four-on-one counter-attack (which would've been some manner in which for Goa to concede). Mohammed Rafi found himself free in the box but headed dreadfully high and wide. Rafique then botched up a one-on-one chance.
As the match entered the last quarter, things began to get ugly. A couple of needless squabbles in the first forty-five had already set the tone for a feisty game. Richarlyson flew in two-footed into a tackle on substitute CK Vineeth, earning the Brazilian midfielder a second yellow when it should've earned him a straight red card.
Richarlyson then took ages to leave the pitch, lying down on the pitch and pretending, one would think, to be injured. Moments prior to that, he had almost thrown the ball at the referee in a fit of rage. Goa's nine men then decided that gamesmanship is the way ahead.
Goalkeeper Laxmikant Kattimani was booked for time wasting. Gaikwad took his time to take a throw-in near the dugout and then threw the ball directly out of play, which enabled him to retake the throw. He was booked for his endeavours, which were deemed to be deliberate.
Meanwhile, Zico, now fuming at the officials for decisions he thought had gone against his team, was seen furiously shouting at the fourth official—"don't speak to my player!"—when the official was encouraging Gaikwad to be quicker.
To offset the stoppages, New Zealand referee Nick Waldron added nine minutes of injury time — a call sarcastically applauded by the Goan bench including Zico. Cramps and injuries to Gaikwad and Romeo meant the visitors twice went temporarily down to eight players while defending in the last few minutes.
And just when you thought all of this would mark a surreal end to an absurd yet entertaining contest, Vineeth, who was welcomed like a returning hero for his exploits with Bengaluru FC, popped up with a 98th-minute winner after Gaikwad's tiring legs fluffed a simple clearance.
The Kochi crowd erupted like it hadn't done all season—and so did the Goan contingent in unfortunate ways. On the final whistle, Goan players surrounding the match officials made for shameful scenes — not the first time, of course, that Zico's players have lost their heads when results haven't gone their way. It's a trait that tarnishes the image of FC Goa, or rather fails in repairing the stained one from the end of last season.
Zico himself made unpleasant gestures towards the camera as he left the pitch, and didn't hold back in unleashing a full-blooded verbal attack towards the referee after the game.
Somewhere, managers Marco Materazzi and Antonio Habas must have enjoyed watching this. Both of them have had criticism from Zico flung their way over the past two years, owing to the relatively ugly manner in which they've often set out playing against Goa.
It is perhaps the most damning indictment of FC Goa today that it has donned the characteristics of the very team that Zico has loathed over the past two years.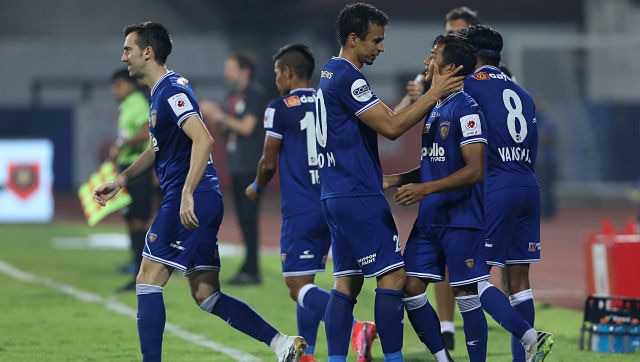 Sports
Koman made his senior national team debut for Hungary in 2010 and went on to play 36 matches, netting seven goals. He was a vital cog in the country's third-place finish in the 2009 FIFA U-20 World Cup and emerged as the second-highest scorer with five goals.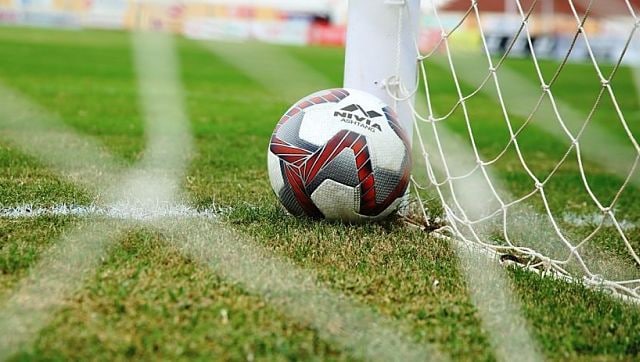 Sports
Here's everything you need to know about the Durand Cup 2021
Sports
Tomislav is SC East Bengal head coach Manuel 'Manolo' Diaz's second foreign signing.