I-League 2017 title race: Can Aizawl FC's collective rise overpower Mohun Bagan's individual superiority?
On Saturday, in a virtual title decider, you can expect Aizawl to be the better of the two sides but if there's one takeaway from Mohun Bagan's campaign this year, it is that being superior on the pitch serves as no guarantee of defeating the Kolkata giants.
Kolkata giants Mohun Bagan (MB) and Mizoram minnows Aizawl FC (AFC) might be sitting level at the top of India's national football league, the I-league, but stories of the two clubs' campaigns have been vastly different.
Whereas Aizawl have banked upon the power of the collective—its whole being far greater than the sum of its parts—in scripting a truly remarkable season, Mohun Bagan have frequently relied on the genius of their more talented individuals to bail them out in a campaign littered with below-par displays.
Such is the gap in wealth, stature, experience and talent between the two clubs that they enter the penultimate round of the I-league season, ahead of Saturday's much-anticipated title showdown, still neck-to-neck and with little to choose from. Aizawl and Mohun Bagan have earned 33 points each but the latter leads the league standings on a better head-to-head record owing to its 3-2 win when these two sides had met in Kolkata earlier in the campaign.
For a team that had been relegated last year, only to be reinstated later on sentimental grounds, Aizawl has punched well above its weight under new head coach Khalid Jamil. It has valiantly upset the odds this season, counting on the cohesiveness of a unit that has been devoid of superstars—or at least was before Aizawl's dream run shed spotlight on the club's players.
Syrian midfielder Mahmoud Al Amna could be singled out as the only marquee player in Aizawl's squad. He's 34, among the oldest in the league, and in the twilight of his career. Al Amna is AFC's only player to have represented his national team. No Indian in the squad has ever been called for national duty. Even during this dream run, no AFC player made it into India's list of 31 probables for the Asian Cup qualifier against Myanmar last month. Five Mohun Bagan players, on the other hand, had made the cut.
This only reaffirmed, even greatly enhanced, the nature of the Mizoram club's feats. Although Aizawl has its share of top performers—like Al Amna and his midfield partners Jayesh Rane and Alfred Jaryan—no player has had to carry the burden of the team on his own. Responsibility has been shared across the team and most players have chipped in with handy contributions in virtually every match. On the pitch, the Mizoram outfit has looked fluid and dynamic.
This has been in contrast with Mohun Bagan's season, which has seen a string of unimpressive victories and tepid goalless draws away from home. Aside from an early season thrashing of newcomers Minerva Punjab, recent wins over Bengaluru FC and East Bengal have been their only convincing triumphs this season.
Stature of players has seen Mohun Bagan through so far. With the quality in the club's squad, one opportunity is enough to turn draws into wins and losses into draws. When the going got tough for the Kolkata side, one player or the other has stepped up. Haitian winger Sony Norde, Mohun Bagan's prized asset, for instance, scored late winners in Chennai and Ludhiana when the opposition had been in the ascendancy and had looked the more likely to score.
Scottish striker Darryl Duffy popped up with a brace when Shillong Lajong were outplaying Mohun Bagan in Kolkata. In Shillong too, Jeje Lalpekhlua's magnificent lob gave Mohun Bagan the lead in a match Lajong had thoroughly dominated, while Balwant Singh twice rescued the team with goals against Mumbai FC and DSK Shivajians in faltering performances. On most occasions, it's been the superior man-to-man advantage, as opposed to a sound team effort, which has seen Mohun Bagan prevail over their opponents.
This has been a recurring theme with the Kolkata club in the three years under head coach Sanjoy Sen, who usually swears by his preferred formation. Rarely has his team consistently shown the fluidity you would expect from a star-studded group of players. "I do not have a Plan B, C or D. I am a one-track coach and my team is like that," Sen remarked after the 3-1 win over DSK in February when Mohun Bagan were criticized for a shocking first half performance.
Jamil isn't too dissimilar to Sen. He's played the same formation throughout the season though he has varied his approach—from cautious to attacking—based on opponents and game situation. But Jamil has playmakers in his central midfield as opposed to Sen's preference for more defensive-minded ones. That's made a huge difference in Aizawl's ability to dominate teams and play expansive football.
On Saturday, in a virtual title decider, you can expect Aizawl to be the better of the two sides but if there's one takeaway from Mohun Bagan's campaign this year, it is that being superior on the pitch serves as no guarantee of defeating the Kolkata giants.
***
Akarsh Sharma is a sports traveller & writer who contributes to various publications. His work is collated on akarshsharma.com and he occasionally tweets here.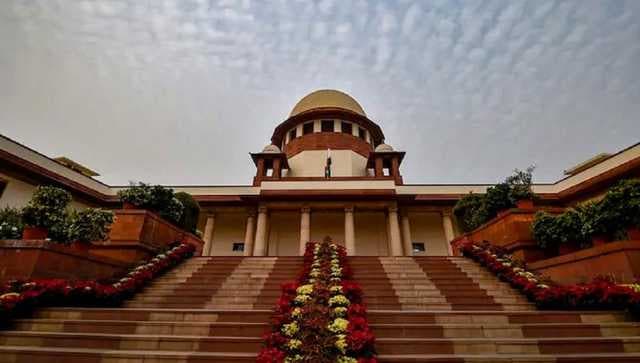 India
"The moment, we pass a direction; they (the authorities) will have to consider the mercy petition (of Rajaona). Who is the responsible officer? Has the note on the issue been prepared...We cannot force you to take a particular decision. But, you have to make a decision," the CJI said.
Football
A Pakistan journalist raised his objection on Pakistan women's team wearing shorts soon after the side had beaten Maldives by seven goals in the ongoing SAFF Championship in Kathmandu
Football
In other key game in the Premier League, Tottenham, who trail Arsenal by one point, host winless Leicester City.