Humans of Olympics: Meet Nahuer Ortega, one of Argentina's many fans thronging Rio
The empty seats at Rio Olympics 2016 are a reality. But that doesn't mean there are no fans here. Meet a fan from one of the biggest traveling contingents, Argentina
The empty seats at Rio Olympics 2016 are a reality. But that doesn't mean there are no fans here. One of the biggest traveling contingents is from Argentina. It was the same with the Fifa World Cup when more than 200,000 Argentinians had come into Rio de Janeiro for the final against Germany.
"With security in numbers, Argentinians are one of the loudest and most motivating supporters whenever Argentina is on the field irrespective of the sport," says Nahuer Ortega, who has come here especially to support Argentina at South America's first Olympic Games.
Here, Nahuer is at the basketball court cheering for the Argentinian team even though he doesn't follow the game much. Football is his first love and it will always be that way. "We have to support our team in all sports, especially when they are playing in Brazil," he says in Spanish with his friend translating in English.
From Rosario, the hometown of Lionel Messi, he likes Messi but not as much as Maradona. "He is not the best. Maradona is the best. Always," he says as he sips his beer after the national anthem.
Find latest and upcoming tech gadgets online on Tech2 Gadgets. Get technology news, gadgets reviews & ratings. Popular gadgets including laptop, tablet and mobile specifications, features, prices, comparison.
World
The US alone accounts for over 37 lakh COVID-19 cases, while Brazil has reported 20 lakh and India, 10 lakh.
World
The National Institute for Space Research recorded 6,803 fires in the Amazon rainforest last month, compared to 5,318 in the same month of 2019.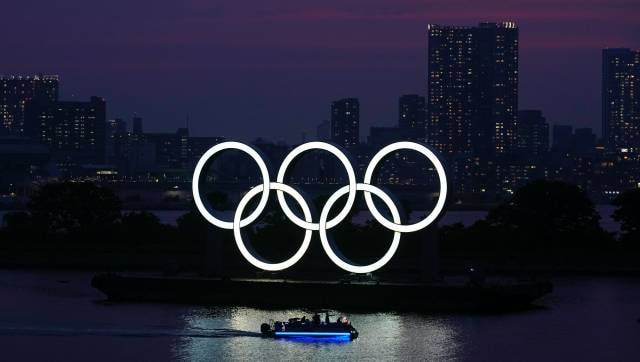 Sports
The Olympics have never been hosted in the Middle East, and Qatar will be the first nation in the region to host football's biggest showpiece.