Hockey's winners cartel: Will dominance of European countries kill competition in the sport?
Outcomes in hockey have become so predictable that the game is drawing the fans away. Hockey has winners and losers, but few climbers and fallers.
Outcomes in hockey have become so predictable that the game is drawing the fans away. Hockey has winners and losers, but few climbers and fallers. The same teams – Australia, Germany and the Netherlands – win almost everything among them. Belgium, Argentina, Spain, England and New Zealand have their moments, but the Asian and African teams lag. In such continental divides, how can hockey become truly global?
Human nature is wired to compete and win. But the excitement comes from real battles, not Kabuki. Australia beating India 8-0 in the 2010 Commoweath Games finals, or even beating the excellent Netherlands 6-1 in the 2014 World Cup, was not the ideal advertisement for the sport. It is not just the long-term trends that show the gap between the leaders and others, but even the scorelines show imbalances.
Human insecurities make the multitudes follow the winner. The same is true of hockey. In the Netherlands, fans show passion and commitment towards hockey, because both their men's and women's teams do so well. There was a time when even domestic games in India, a then world leader, drew in thousands of spectators. With limited success now, this is no longer the case. Few spectators watch the second and third-tier countries play.
Looking over documents on the FIH's ten- year Hockey Revolution strategy, I did not find an explicit reference to how the quality of play can be balanced between the successful and not so successful. Hockey Revolution has a plan to take hockey to the far corners of the earth, but not a clear blueprint on how standards can be raised in the new hockey countries, except for creating support structures.
European culture has a legitimate claim to be merit-based. Process-driven excellence is in the European DNA. But the conditions under which Europeans win are favourable to Europe, and unsettling for others. Power has become essential for success, at the cost of skill. Striking a balance between power and skill is elusive. Artificial surfaces have choked the debate, aiding power, by far. If Brazil can blend skill and power in football and still win, why can't hockey have a similar ambition? Hockey Revolution sidesteps this issue.
Thus, hockey's winners cartel is here to stay – for the present. Going further back into the nineteenth century, it is mostly Europe that has been successful. History might offer some explanation. Except for the inter-war years, when Europe was reeling under the impact of those low and dishonest decades, it is Europe that has been the dominant force in hockey. India and Pakistan sneaked in a few decades of good performance in those troubling times because Europe was distracted, and there were few competitors.
In a parallel with the international system, hockey's high performers get better representation on governing bodies. Nations tend to co-habit the same sporting space with teams that are par. Thus, the top hockey teams play each other much more than they play the less successful ones. The politics of abundant success makes hockey elitist. The toughest competitions invariably feature European teams, and a few others, to add variety and flair. In the case of India and Pakistan, there is the hope, based on history and sentiment, for them to somehow succeed. But how?
With Pakistan troubled by internal problems, India is trying to enter the winners cartel, through the strategy of hosting tournaments, and putting money into the sport. This is what Europe did in its dominant phase after 1970. For example, six of thirteen World Cup tournaments have been held in Europe. A sales pitch for hockey now puts India at the centre. The FIH sold the Bhubaneswar Men's World Cup 2018 thus: "World Cup Returns to the Spiritual Home of Hockey."
Will the winners cartel kill hockey? With Western domination enduring, new power centres have been slow to emerge. But as others gain economic strength, change will happen, in alignment with the shift in global power. In the 2016 Rio Olympics, the holy trinity of Australia, the Netherlands and Germany failed to reach the finals. Argentina won its first Olympics medal, a gold, and Belgium the silver. Some attribute this to the new quarter-finals format, where league results do not count, and a new knockout round begins, virtually as a new tournament. Does India, the game's financial powerhouse, have a hand in this?
Countries like Argentina, China, India, Korea, Pakistan, Malaysia and Japan might make it count in performance, and eventually, in management. China's women's team is now in the top tier, and Korea has a strong base. The day of China's ascendancy in men's hockey may not have yet dawned, but, despite its European roots, modern hockey may be beginning to play out like other sports, without a single patron saint. After all, just as nations do, sport grows and decays in cycles.
Jitendra Nath Misra is a former ambassador, and the vice-president of Jawaharlal Nehru Hockey Tournament Society.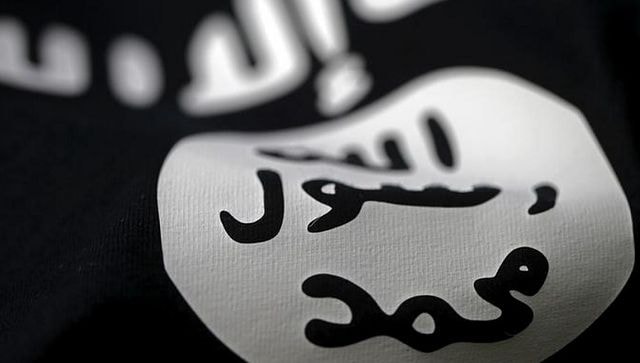 World
While the COVID-19 pandemic may have had a temporary chilling effect on radicalism, there are concerns that in the post-pandemic era, terrorism will become a bigger problem globally.
World
Mohamedismail Fareetha said her son only changed after going abroad and his descent into extremism began after he fell several stories in 2016 while attending university
World
Nava Fedaeff, a meteorologist at the institute, said that on top of a background of global warming, this year there were more warm winds than usual from the north and warmer sea temperatures.