Hockey World League Final 2017: India were burdened by coach Sjoerd Marijne's new system in Germany loss
In the match against Germany, India seemed burdened by a new strategy that they are trying to imbibe and ended up losing 2-0.
Indian hockey needs a Sean Hannity. Even as US President Donald Trump's rating sinks like stone in water, Fox News host Hannity is defending Trump at all costs. Something or someone similar was needed when Indian captain Manpreet Singh and national coach Sjoerd Marijne sat for a press conference after India had been thoroughly exposed by yet another opponent.
In front of 9,000 plus fans, who came to watch India take on Germany, the hosts' performance was perplexing. In hockey, there are instances where a team gets many chances and still doesn't score. But there is a forward movement happening as players combine and look for opportunities. In the match against Germany, India seemed burdened by a strategy that they were desperately trying to imbibe. The end result: Germany very easily went past India 2-0 to top Pool B. India remain at the bottom but will still play the quarter-finals.
There is a frightening gap between winning the Asian Championships and trying to do well at the World level; but having said that, such capitulation hasn't been seen since the 2012 London Olympics. It wasn't not just about the score.
It was alarming to see the sheer possession that Germany enjoyed. Yes, the Germans have been playing possession hockey for nearly 25 years. They are masters at it. India seemed to have jettisoned natural instincts and completely relied on counter-attacks and the opponents' mistakes to try and score. This worked against Australia as the Aussies were caught off-guard on fast breaks and India got the opening goal. It's another matter that the hosts couldn't score off the numerous chances they got.
With packed defences, and most teams in the top four defending penalty corners and field attempts extremely well, getting goals is tough at such world-level tournaments. India did have their moments against Germany. They clearly had two opportunities and three half-chances. Even on the break, they caught the Germans thrice. But what hurts is India's impotence around penalty corners. India had four against Germany; but nothing came out of them. Marijne, a man with apparently infinite patience and a smile, said, "We had the chances. But couldn't convert them."
Is it that simple to convert chances? The bigger questions, however, swirl around the system the team is playing at the moment. Across the four quarters, and specifically for large periods in the fourth quarter, India were chasing the game. It is no secret that Germany weren't allowing India to hit their groove. The visitors kept rotating the ball and kept possession to ensure that India didn't have the ammunition to launch a counter. Sometimes for as long as three minutes — a long stretch in modern hockey — India did off the ball running.
At the moment, the players have apparently bought into the system. The restless fans didn't. But to give the devil his due, the players aren't playing for the fans, even though 9,000 of them were at the stadium. They are, at the moment, inside a system that completely relies on the counter and picking off the opponent's mistakes.
Marijne explained that the start was slow against Germany as there were too many technical errors. In a layman's language, it meant that India were using more than two touches on the ball and that resulted in time wastage and also gave the opponents time to come behind the ball.
"I know what Germany is playing," Marijne said. "But we will reach there. At the moment, we are trying to connect the dots and it's taking some time. But believe me, this team will do it."
Marijne didn't say "have patience". But that is exactly what foreign coaches across the world have said over the years.
In 1990, India beat South Korea in Delhi at the Asia Cup 5-2. The scoreline could easily have been seven-plus. There were loads of missed opportunities. India's tactical plan in those days was to rush at the opponent and get as many goals as possible. Kim Sang Ryul, the Korean coach was smiling after the battering by India. Two years later, in an interview he said Korea were ready to beat India.
Even though India beat Korea in the 1994 World Cup, victories eventually dried out. Korea played a tight game and Kim called it the diamond formation, where players converged on the opponent eventually closing all distribution channels. Exactly 10 years later, with big wins in the middle especially at the Asian Championships and at the Asian Games, Korea beat India 2-0 at the 2000 Sydney Olympics. It was a game similar to the one we watched against Germany.
Closing of all channels left Indian players dried up on the pitch. Korea controlled the midfield and made players of the calibre of Mukesh Kumar, Dhanraj Pillay, Baljit Singh Dhillon, Deepak Thakur, Samir Dad and Gagan Ajit Singh feel useless on the pitch. After the match, Pillay said, "Ball hi nayi mila, goal kahan se karoge? (Didn't even get the ball so where will the goals come from?)
Something similar happened to Akashdeep Singh, Mandeep Singh, Lalit Upadhyay, Gurjant Singh — players who possess enough skills to unsettle opponents. Germany planned their match strategy around defusing situations. Even under Paul Lissek at the 1992 Olympics, they ran rings around everybody. At times, it seemed they hated scoring. They took delight in keeping the ball and making the opponents run around like headless chickens.
Psychologically, this strategy affects forwards when match stats show they didn't have much of a touch. On the sidelines, the coach needs to support players constantly. Lissek was a master at that and it's easy to implement when an entire nation plays a particular system.
The biggest scoreline when Germany won the 1992 Olympic Gold was the 8-2 against Egypt and after that it was the 3-0 score against India. Apart from that, they drew 1-1 with Australia, beat Great Britain 2-0, beat Argentina 2-1 and won the semi-finals against Pakistan 2-1 and then beat Australia in the final with a similar score. Against top opponents, it's always been close, tight and utter field domination.
Cedric D'Souza, coach of the 1996 Atlanta Olympics team under whom India played a 1-1 draw in their second match in the Pool, said, "This is a process that started with the Asia Cup and culminates with the World Cup. So every tournament has to be a stepping stone with the focus on being fully prepared in a year's time."
D'Souza also said that the players have been consulted about the system in play and they have bought into it. "Yes, it's a totally new system and we should give the players more time," he stressed.
Indian captain Manpreet Singh did admit that there was frustration. "But we are trying to lessen the errors," he added.
When pressed a little in the post-match conference against Germany, Marijne said better match statistics don't have any significance if a team can't win. "If you look at the match statistics, we have more circle entries, more penalty corners, more ball possession but eventually it is about scoring. The chances we get we have to make use of them."
In a match, one team will have more ball possession but it's more important to convert penalty corners to win the match. India still needed to score at 50 percent and they floundered by not getting any goals of four penalty corners.
The stats do tell a story — at full-time, India had 10 shots on goal to Germany's six. Germany had a possession of 64 percent to India's 34 percent. India had no conversions from four penalty corners while Germany scored once off the two they earned. India's circle entries were 13 compared to 14 for Germany.
Marijne said, "In the second half we played well. We created chances but didn't execute them and they (Germany) knew how to execute their opportunities. One team had more ball possession but what matters is execution. It's about who scores most goals. It's about winning the match."
Cedric said, "The team is playing at a high pace and this means release in speed and also speed in decision making, speed in give and go. The buzz word is going forward at high speed. So we need to be patient and let the team fine tune the method."
Marijne, who is under pressure as he looks to implement a process, believes this team has the quality to deliver. Nobody is talking about the coach at the moment and it would be unfair to doubt him so soon. But in world hockey, India along with Pakistan are probably two nations where patience runs thin when results aren't good. The word 'patience' becomes a stick to beat you down with.
Across the world, in every sport, changes happen, tactically every sport evolves, and there are times when a team with just 28 percent possession gets a couple of goals against a team that did all the hard work but couldn't score. These are similar times. India stand at six in the world in a sport where a lot of churning is taking place. Indian hockey would rather be on the cusp of something spectacular than just hover around looking at short-term results.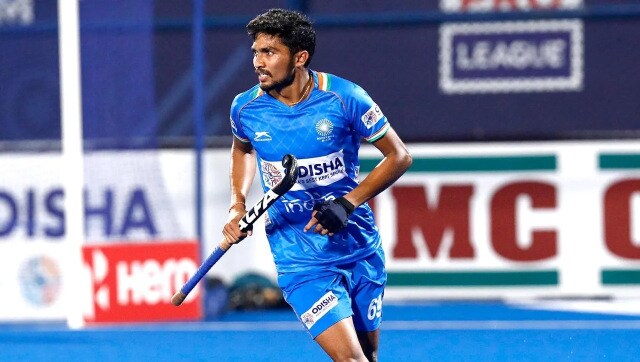 Sports
Erstwhile powerhouse of the game, India won last of their eight Olympic gold medals in the 1980 Moscow Games, and will be hoping to end the drought later this year.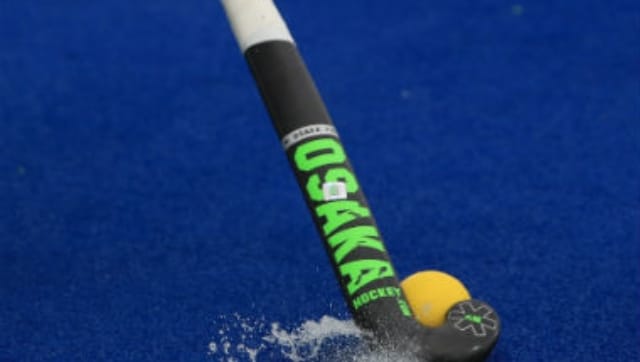 Sports
Kaushik had coached both the senior men and women teams. Under his coaching, India men's team had won their last major international tournament, the 1998 Asian Games, Bangkok.
Sports
Singh was admitted at the Vivekananda Hospital on 24 April after contracting the deadly virus.