Women's World Chess Championship: Harika Dronavalli in touching distance of semis after beating Nana Dzagnidze
Victory in the first game of the two-game mini-match means that Harika will now just need a draw in the return game to qualify to the next round
Tehran: Grandmaster Harika Dronavalli came within striking distance of securing a semifinal berth after defeating Nana Dzagnidze of Georgia in the first game of the quarterfinals of the Women's World Chess Championship in Tehran.
Victory in the first game of the two-game mini-match means that the Indian will now just need a draw in the return game to qualify to the next round.
Second seed Anna Muzychuk of Ukraine was the other winner of the day as she accounted for former champion Antoaneta Stefanova of Bulgaria. The other former winner Alexandra Kosteniuk of Russia was held to a draw by Ni Shiqun of China while the all-Chinese duel between Tan Zhongyi and top seed Ju Wenjun also ended in a peace result.
Like Harika, Muzychuk is also just a draw away from entering the last-four stage while favourites Wenjun and Kosteniuk will try harder in the return games when they play with white pieces.
Harika was up against a French defense and her choice of Tarrasch defense led to a miniscule advantage in the middle game. It was a pretty fine game from both sides till Dzagnidze fell for a fine tactical trick on the 39th move.
The Georgian could not spot a forcing drawing variation with her clock ticking away and allowed Harika to invade the eighth rank with her queen. Soon Harika won Dzagnidze's queen and wrapped up the game in 47 moves.
Nerves will play a crucial role in the return game now as Harika needs a draw with black pieces and Dzagnidze needs to go all out. The Indian has been in similar situations before as she made it to the semis in the last two knockout world championships also. The stakes are getting higher in the $450,000 prize money event.
Anna Muzychuk had a relatively smooth sailing even after Stefanova got a decent position in the middle game arising out of a Breyer Ruy Lopez. It was in time trouble that the Bulgarian went wrong and her position collapsed in quick time.
Ju Wenjun stood slightly worse at times in the duel against Zhongyi but remained resourceful till the end of the game while Shiqun could not gain much as white against some precise play by Kosteniuk.
Results (quarterfinals) game 1: Harika Dronavalli (India) beat Nana Dzagnidze (Georgia); Anna Muzychuk (Ukraine) beat Antoaneta Stefanova (Bulgaria); Ni Shiqun (China) drew with Alexandra Kosteniuk (Russia); Tan Zhongyi (China) drew with Ju Wenjun (China).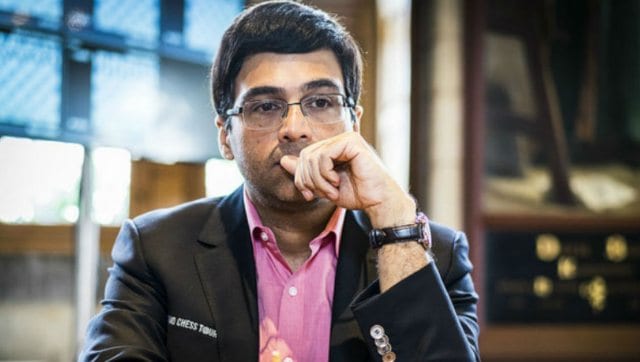 Sports
The FIDE World Chess Championships between Magnus Carlsen and Ian Nepomniachtchi will be a 14-game extravaganza in Dubai from 24 November
Sports
Divya Deshmukh scored five points from nine rounds of the First Saturday Grandmaster chess tournament in Budapest and came up with a rating performance of 2452 to secure her third and final WGM norm