French Open 2017: Novak Djokovic reveals how chance phone call led to hiring Andre Agassi as coach
Novak Djokovic revealed Friday that a chance telephone call sparked his decision to hire US legend Andre Agassi as his new coach.
Paris: Novak Djokovic revealed Friday that a chance telephone call sparked his decision to hire US legend Andre Agassi as his new coach.
World number two Djokovic, who is about to begin the defence of his French Open title, said he originally only sought out Agassi's contact details so he could thank him for his support as his career threatened to hit the skids earlier this year.
Now they have agreed to work together at the French Open on a temporary basis.
Djokovic recently split with long time coach Marian Vajda, having also ended a three-year relationship with six-time Grand Slam champion Boris Becker at the end of last season
"Even, before when I was No. 1 and playing very successfully, winning trophies and in the latest period where I was not as successful and where I received a lot of criticism from many sides, Andre was one of the few people that was actually standing on my side and supporting me," said the 30-year-old Djokovic on Friday.
"So I appreciate that very much, and I wanted to thank him in person, and over the phone.
"It turned out to be a long conversation, and that's where it all started. At that time, at that point, we both didn't think about this evolving to become a professional relationship, but finally, after a few weeks, it did. It was completely up to him."
Agassi, an eight-time major winner at Roland Garros back in 1999, retired from tennis after the 2006 US Open ans has never coached professionally before.
But Djokovic believes he can learn from the American whose own career suffered numerous ups and downs, both on and off the court.
"That's one of the things I felt like I needed is new inspiration, someone that knows exactly what I'm going through, you know, on the court, off the court," added the world number two.
"He has been through all these transitions, he has been in my shoes before playing Grand Slams, being the best in the world, and facing all the challenges that are present in professional sport."
Agassi admitted this week that he was at first reluctant to take on the job as coach but was eventually persuaded by his wife and fellow former tennis legend Steffi Graf.
"Novak called me about three weeks ago and I said no at the start," said 47-year-old Agassi.
"But Steffi said 'you should go, you will love it'. We had organised a family trip during Roland Garros anyway which was planned for a long time.
"So I hope to see one or two of Novak's matches and try to bring to him what I can because even a small remark can do a lot."
Djokovic, who completed the career Grand Slam when he won in Paris for the first time in 2016, faces Spain's world number 65 Marcel Granollers in the first round of this year's French Open.
Djokovic leads their series 3-0, having never lost a set to Granollers.
Find latest and upcoming tech gadgets online on Tech2 Gadgets. Get technology news, gadgets reviews & ratings. Popular gadgets including laptop, tablet and mobile specifications, features, prices, comparison.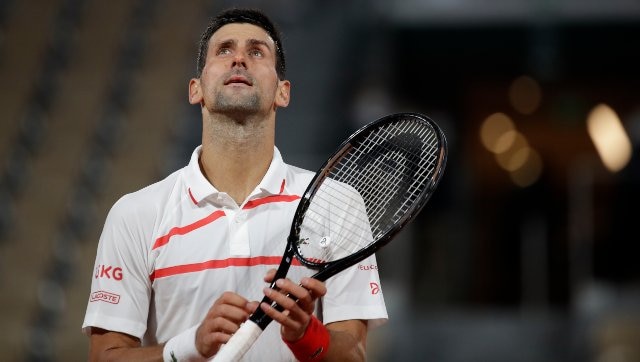 Sports
Djokovic said the biggest concern was the unpredictability of the 2021 calendar, with decisions taken out of the hands of the sport's administrators as a result of Covid-19.
Sports
Novak Djokovic has already clinched the year-end number one ranking for the sixth time as he heads into the ATP Masters starting at London's O2 Arena on Sunday.
Sports
Novak Djokovic, five-time winner finishes second in Group Tokyo 2020 behind Medvedev and will play third-seed Dominic Thiem in the semi-finals on Saturday.