French Open 2017: David Goffin retires after injuring ankle, players sorry for 'freak accident'
David Goffin was leading Argentina's Horacio Zeballos 5-4 when he chased down the ball towards the back of the Suzanne Lenglen court.
Paris: Rafael Nadal and Garbine Muguruza led a wave of support for David Goffin, who quit his French Open third round match on Friday after hurting his ankle when he got caught up in court covers
Belgian 10th seed Goffin was leading Argentina's Horacio Zeballos 5-4 when he chased down the ball towards the back of the Suzanne Lenglen court.
However, his right foot got horribly jammed beneath the rolled-up tarpaulin covers before he tumbled into the wall and a linesman's chair.
Goffin, 26, was helped from the court by two officials and retired in the locker room.
"It's terrible. It's really bad luck. I always thought that that tarp was dangerous and not in the right place," said Nadal.
"I'm really sorry for him, because he was playing really well, and he had every opportunity to get to the next round. He's a great guy. I hope it's not serious."
Reigning women's Roland Garros champion Muguruza revealed she suffered a similar accident earlier in her career.
"Four years ago, I think, I hurt my ankle on the court with a tarp, as well," said Muguruza.
"I was trying to catch a lob, and my ankle was caught under the tarp. I saw the video. It's the same that happened to Goffin.
"On center court there is a lot of room, so it is quite unfortunate. But maybe the tarp should be more to the side."
Goffin's coach Thierry van Cleemput said the player had undergone an MRI scan which revealed there was no break.
"The objective is to have optimal safety for all players on the courts, and here at Roland Garros the staff is professional enough," said Van Cleemput.
"Of course they have asked themselves all of these questions (about the position of the rolled-up tarpaulin covers). I don't think that this event will be followed by no consequences. There will be consequences."
Canada's world number six Milos Raonic said he had every sympathy for Goffin.
"It's a bad accident. It's very unfortunate," said Raonic, who made the last 16 on Friday also through a retirement when Guillermo Garcia-Lopez quit with an injury.
"When you're getting in that area there, whether it be in the back of the court, or on the sides, there is some kind of I guess exposure to danger.
"But what happened even in that scenario, you can tell it was a freak accident. I hope it's nothing too serious for him."
Zeballos, the world number 65, has now reached the last 16 of a Slam for the first time where he will play either Austrian sixth seed Dominic Thiem or Steve Johnson, the 25th-seeded American.
But Zeballos admitted he felt for Goffin and sportingly carried the Belgian's bag off the court.
"The thing with this court is that it's very big. It's huge. It's six metres from the baseline to the end," he said.
"But still, of course, it's a little danger."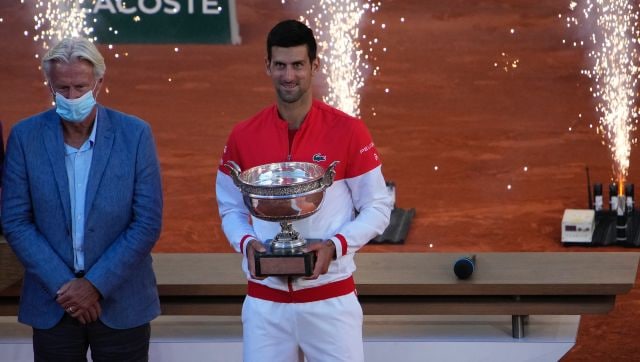 Sports
Some of the standout stats after Novak Djokovic won his second French Open title, 19th Grand Slam title at Roland Garros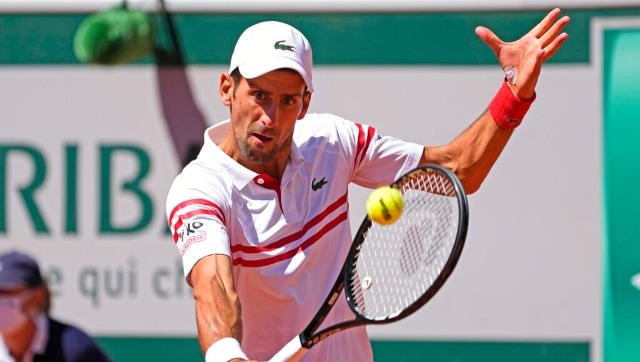 Sports
Here's how Twitter reacted to Novak Djokovic's impressive come-from-behind win over Stefanos Tsitsipas in the French Open 2021 final!
Sports
Roland Garros winner Novak Djokovic, fresh from his 19th Grand Slam win, consolidated his lead atop the rankings.