Formula One unveils plans for futuristic new cars from 2021 to improve racing and attract more fans
The three design concepts for the 2021 cars include simpler front and rear wings and a sweeping integrated halo cockpit protection system to improve aesthetics.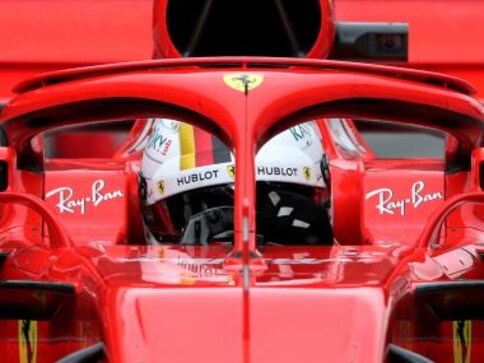 Formula One on Friday unveiled plans for futuristic new cars to be used from the 2021 season to improve racing and be more attractive to fans.
Ross Brawn, Formula One's managing director of motorsports, told reporters at the Singapore Grand Prix that the intention was to develop cars that are "more raceable" and that fans would be eager to stick pictures of the new vehicles up on their walls.
2️⃣0️⃣2️⃣1️⃣

👀 First look >> https://t.co/rkRvM2ztpH#F1 pic.twitter.com/Q1VZxiDedf

— Formula 1 (@F1) September 14, 2018
"I'm pretty optimistic we are going to produce some great looking cars that are going to be able to race each other more closely," Brawn said.
The former Mercedes team principal said he had been working with teams and motorsport governing body FIA to develop new aerodynamics that would enable cars to follow each other at shorter distances without a loss of performance.
"What we established early on in our research is the cars we have now are very bad in following each other," said Brawn.
"Once the cars get within a few car lengths of each other, they lose 50 percent of their downforce."
Brawn showed three different concept designs and said the 2021 cars would incorporate the best features from all of them. The unveiling came days after designs had been leaked on social media.
The three design concepts include simpler front and rear wings and a sweeping integrated halo cockpit protection system to improve aesthetics.
Find latest and upcoming tech gadgets online on Tech2 Gadgets. Get technology news, gadgets reviews & ratings. Popular gadgets including laptop, tablet and mobile specifications, features, prices, comparison.
Sports
Lewis Hamilton secured his 87th career victory At British GP despite a tyre failure on last lap but Valtteri Bottas and Carlos Sainz tumbled out of the points during closing laps due to similar issues.
Sports
Max Verstappen gave Red Bull its first race win this season at the 70th Anniversary GP and it came due to a superior tyre strategy to Mercedes. Meanwhile, Ferrari's Charles Leclerc successfully pulled off a one-stop strategy to finish fourth. Here are the biggest talking point from the Silverstone Circuit.
Sports
Hamilton said he was glad to have survived the race without a puncture and to have found some pace to claim second at the finish.