Firstpost Explains: WADA finally promised access to data on potential doping by Russia, but move still mired in controversy
In this part of Firstpost Explains, we take a look at the controversy surrounding Russia's move to allow WADA access to its Moscow lab after first missing the 31 December deadline.
WADA officials will return to Moscow on 9 January to retrieve laboratory data it required, Russia's minister of sport Pavel Kolobkov said on Monday.

Access to the lab and data before the end of 2018 was a condition of WADA's September decision to reinstate the country's anti-doping agency.

WADA said it will consider sanctions against the Russian Anti-Doping Agency (RUSADA) for not providing the necessary information.
If the last week is anything to go by, the World Anti-Doping Agency (WADA) is facing testing times (no pun intended) in the near future.
The first seven days of 2019 have seen the agency being mired in controversy stemming from the Russian doping scandal.
Olympic medal-winning athletes like Sweden's Sebastian Samuelsson have lampooned it in open letters for failing to immediately impose sanctions on Russia. The world's media has wondered aloud how effective the agency was in reality. USADA chief Travis Tygart even went as far as calling the situation a "total joke" before accusing WADA of having struck a backroom deal with Russia. Even WADA's own athletes committee has mounted pressure on the embattled organisation by exhorting it to act.
Finally, on Monday, after the Russian Sports Minister Pavel Kolobkov reportedly wrote to WADA President Craig Reedie, the organisation announced that a three-member team would return to Russia on Wednesday to access and extract data from the Laboratory Information Management System and the underlying analytical data generated by the former Moscow Laboratory.
Here we help you understand the nuts and bolts of the issue:
What's the controversy about?
The roots of the controversy lie in Russia's suspension in 2015 over suspicions of state-sponsored doping up to and including the 2014 Winter Olympics, held in Sochi. These suspicions were first raised by a German TV documentary in December 2014.
This was confirmed by the two-part McLaren Report, submitted to WADA by Richard McLaren in July and December 2016, an independent investigator commissioned by the body. The reports stated that over 1,000 athletes from Russia had benefitted from the state-sponsored doping program.
In the aftermath, 100 Russian athletes were barred from competing at the 2016 Rio Olympics. The 2018 Winter Games in PyeongChang saw 160 Russian athletes compete as 'Olympic Athletes from Russia.'
Individual federations, however, were free to impose their own ban on athletes from Russia. Accordingly, IAAF allowed just 19 Russian athletes to compete at the 2017 World Athletics Championships in London, while 30 from the country took part at the 2017 PyeongChang Paralympics.
Eventually, in September last year, WADA's Executive Committee voted for the ban on Russia to be lifted after their Compliance Review Committee (CRC) made the recommendations.
However, while lifting the ban, there was a clear timeline put in place in the Roadmap to Compliance document.
These included requirements for Russia to give access to its drug-tainted Moscow laboratory and hand over data by 31 December, 2018 and for Russian authorities to acknowledge the investigators' report.
What led to the latest standoff?
While WADA's contention was that a letter sent to them by Russia's Ministry of Sport had "sufficiently acknowledged the issues identified in Russia, therefore fulfilling the first of the two outstanding criteria needed for compliance", the second critical issue remains a thorny one.
Russian authorities had led WADA to believe that they would grant the inspection team access to the Moscow lab. However, when WADA's team, led by Dr Jose Antonio Pascual, visited Russia in December, Russians claimed that the equipment being used to extract the data was not certified under Russian law.
This led to the inspection team returning from Russia empty-handed. With the Russians having made no further attempt at handing over the data to WADA's inspectors, the deadline lapsed on 31st December.
In response, WADA's athlete committee issued a short statement which read: "We are extremely disappointed that the Dec 31 deadline imposed on Russia by WADA has not been adhered to by the Russian authorities. We now expect that following the process recommended by the CRC that Russia will be declared non-compliant. Only this action will be suitable and appropriate in the view of the athletes. Anything less will be considered a failure by WADA to act on behalf of clean athletes."
What next?
WADA's Compliance Review Committee (CRC) is scheduled to meet at the agency's Montreal headquarters on Monday and Tuesday next week to deliberate on the further course of action after hearing from the five-member inspection team which travelled to Moscow to retrieve data from the laboratory and the three-member team which will travel on Wednesday.
The CRC will submit its recommendations in a report to WADA's Executive Committee. The report could possibly recommend that RUSADA again be declared non-compliant depending on what happens in the next visit on Wednesday. This would bring along new sanctions on Russia.
According to its calendar, WADA's next scheduled Executive Committee meeting is in May. But it can call an emergency meeting or deliberate via teleconference.
Why are athletes and anti-doping advocates miffed at WADA?
A lot of the critics of WADA are seething that no immediate action was taken against Russia after the deadline elapsed on 31 December. CRC's meeting on 14 January amounts to an 'extension of deadline' for the detractors.
In a scathing open letter to the Jonathan Taylor, Chairman of WADA's Compliance Committee, written on 3 January, Swedish two-time Winter Olympic medallist Sebastian Samuelsson questioned the Compliance Review Committee's 'silence' despite the deadline for RUSADA compliance lapsing.
Accusing WADA of 'engaging in secretive backroom deals and compromises', Samuelsson wrote: "This is nothing but obscene bureaucracy and hiding behind 'due process', only a few months ago we heard that a failure from Russia to meet the rules would result in immediate non-compliance following 31 December. The global athlete and sports fan community still believes WADA and the International Olympic Committee have not served Russia with proper punishment following the biggest doping scandal ever, and your recent comments to media (that the Compliance Committee had delayed the process because of the need to ensure that there was time for a full report to be provided by the WADA taskforce) will only further fuel that overwhelming belief that justice has not been served, and that politics have been placed above principle for a global superpower. Mr. Taylor, this is about putting principle first, doing the right thing and being on the right side of history (sic)."
Samuelsson went on to accuse WADA and its president, Sir Craig Reedie, of 'bringing its own reputation to the ground with its cosy relationship with Russia and the unpopular International Olympic Committee.'
"At each and every turn, Reedie's WADA has made a concerted effort to side with systematic cheating instead of clean athletes," he wrote before stating that the fact the CRC was meeting on 14 January amounted to giving them an extension while making a farce of the 'hard deadline' set for Russia on 31 December.
Open letter to chair of @wada_ama CRC Jonathan Taylor. Clean sport cannot wait. #ImproveWADA pic.twitter.com/mq3AcysVWf

— Sebastian Samuelsson (@SebbeSamuelsson) January 3, 2019
What is the WADA's defence for not immediately declaring RUSADA non-compliant?
Essentially, Taylor's position was that they are following due process and that jumping the gun to hand sanctions despite the brazen nature of Russia's non-compliance would be legally questionable.
Former WADA President Dick Pound even went on to accuse critics of Taylor and WADA of behaving like a 'lynch mob'.
While Samuelsson was scathing in his open letter to Taylor, the latter was firm in his response, sent on 4 January.
He pointed out that there were 'legal and practical reasons' for not suspending RUSADA right away.
He wrote: "We wanted to ensure that there was time for a full report to be provided by the WADA compliance team to the CRC and considered by the CRC in advance of the meeting, setting out the position and explaining the reasons for any non-compliance. In addition, in cases of non-compliance, the special fast-track procedure in Article 9.5 of the International Standard for Code Compliance by Signatories (ISCCS), which is what we are following here, requires WADA to give the Russian authorities a fair opportunity to make a submission for the consideration of the CRC before the CRC makes its recommendation to the WADA Executive Committee on compliance and consequences."
He pointed out that failing to follow Article 9.5 of ISCCS would have legal ramifications.
Taylor has also added that should the Russians make the date available before 14 January, it would be acceptable since at the end of the day finding which athletes had a case to answer before WADA was the real motive.
Response by Jonathan Taylor - chair of WADA's Compliance Review Cttee - to a letter from Swedish olympian Sebastian Samuelsson. All correspondence here; pic.twitter.com/t6abo610Tr

— Dan Roan (@danroan) January 4, 2019
Is there a possibility that Russians will hand over the data before 14 January?
While WADA announced that a three-member team would travel to Russia on Wednesday, the bigger question though — and one that many critics are asking — is what's the guarantee that the data that the three-member team eventually gets is not tampered with.
Will Russian athletes be banned from Tokyo Olympics?
Possible, but unlikely. The basis for this prediction are the words of International Olympic Committee president Thomas Bach, who in his New Year message, wrote: "With its suspension from the Olympic Winter Games PyeongChang 2018, the Russian Olympic Committee has served its sanction."
Find latest and upcoming tech gadgets online on Tech2 Gadgets. Get technology news, gadgets reviews & ratings. Popular gadgets including laptop, tablet and mobile specifications, features, prices, comparison.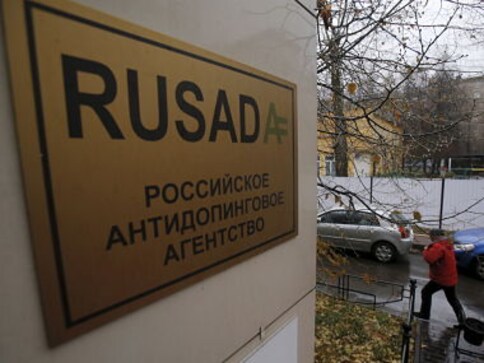 Sports
Russia's sports minister insisted on Thursday that data handed to the World Anti-Doping Agency was not doctored, while WADA has asked Moscow to explain inconsistencies.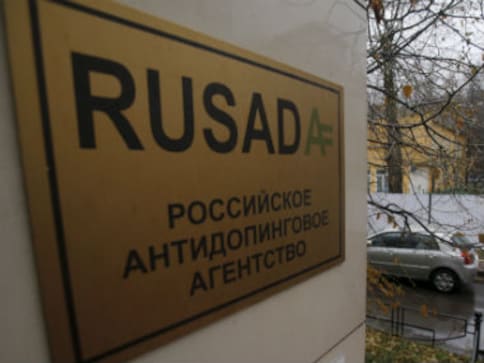 Sports
The World Anti-Doping Agency (WADA) said that they are making progress processing the data their experts retrieved from the Moscow anti-doping lab.
Sports
Kremlin said that it would check the veracity of a report in New York Times to make sure that Russia's top anti-doping official had been accurately quoted.