David de Gea demands public apology from Spanish premier for comments on false sexual assault allegation against him
Spanish goalkeeper David de Gea has demanded a public apology from Spanish PM Pedro Sanchez over comments Sanchez made about de Gea prior to Euro 2016.
Madrid: Spain goalkeeper David de Gea has demanded a "public apology" from Prime Minister Pedro Sanchez over comments he made in connection with a false 2016 sexual assault allegation.
Socialist leader Sanchez, who took over as prime minister earlier this month after conservative Mariano Rajoy lost a vote of confidence, criticised De Gea two years ago amid sexual assault claims against the Manchester United player. At the time Sanchez said he did not "feel comfortable with De Gea as the national team's goalkeeper".
Last week, when Sanchez came to see the Spanish team off ahead of the World Cup in Russia, De Gea was pictured with his hands in his pockets, remaining on the fringes of the group as teammates applauded the premier's arrival. "I accepted his apologies politely," Spanish media quoted the goalkeeper as saying.
"The thing is, though, that what he said at the time was in public so I think his apologies should also be made publicly," De Gea added. Sanchez made his comment after a woman accused De Gea of organising a party where women were obliged to have sex with footballers. De Gea denied the accusations, which an investigation found to be false.
Click here for comprehensive coverage of FIFA World Cup 2018
Sports
The fixture was postponed 11 days ago when supporters stormed the pitch and a protest turned into violent clashes with police.
Sports
The 38-year-old former England international guided the team to the Championship title following their launch as a professional outfit in 2018.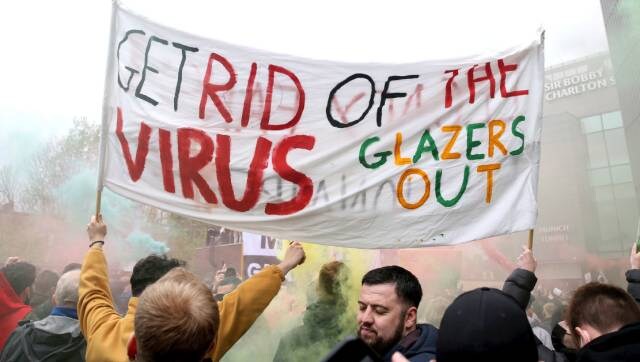 Sports
Glazer's letter — to representatives of the club-led fan forum — acknowledge the need for better consultation on important issues.