FIFA corruption crisis: All you need to know about the Swiss, US investigations
Breaking down the investigations of corruption in FIFA and how they might affect FIFA president Sepp Blatter and football's governing body.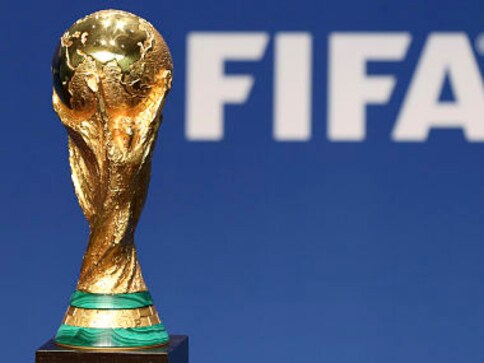 On the eve of what was supposed to be Sepp Blatter's triumphant re-election as FIFA president for a fifth term, football's governing body was rocked by the arrest of six high ranking officials from the Baur Au Lac Hotel in Zurich as part of a United States Justice Department investigation into corruption in football's governing body.
Simultaneously, news has emerged of the Swiss Justice Department opening an investigation "against unknown people on suspicion of criminal mismanagement and of money laundering in connection with the allocation of the 2018 and 2022 Football World Cups."
Firstpost breaks down the story into digestible bites so it's easier for you to follow along.
How many investigations are there into FIFA?
There are two separate and unconnected investigations.
The first one is being led by the by the US Attorney's Office for the Eastern District of the State of New York, which has charged "14 defendants with racketeering, wire fraud and money laundering conspiracies, among other offenses, in connection with the defendants' participation in a 24-year scheme to enrich themselves through the corruption of international soccer," according to a DOJ statement.
"The defendants also include US and South American sports marketing executives who are alleged to have systematically paid and agreed to pay well over $150 million in bribes and kickbacks to obtain lucrative media and marketing rights to international soccer tournaments."
In addition to those who have been indicted, "the guilty pleas of four individual defendants and two corporate defendants were also unsealed today," the DOJ said.
In co-operation with the DOJ investigation, the Zurich police arrested seven FIFA officials in an early morning raid on Wednesday.
The second investigation – and this is important – is being conducted by the Office of the Attorney General of Switzerland (OAG) at the prompting of FIFA.
"On 18 November 2014, FIFA had filed criminal charges against persons unknown with the OAG. Therefore, the Swiss proceeding is aimed at persons unknown, with FIFA as the injured party," the OAG's statement said.
So though law enforcement officials have seized electronic data and documents from FIFA's headquarters, it was done with the FIFA's full co-operation (thought FIFA did not know the officials would raid the office Wednesday morning).
"We can clean up to a certain point but then we need the help of the authorities," FIFA spokesperson Walter De Gregorio said at a press conference. "Why did we hand over the Garcia files and other things? Because we need support. We cannot investigate the way the police can and the way the department of justice can. That's why we need help."
So FIFA did not know about the first investigation but did know about the second.
Who are the individuals who have been indicted?
Here's the list of FIFA officials from the Department of Justice press release:
Nine of the defendants were FIFA officials by operation of the FIFA statutes, as well as officials of one or more other bodies:
Jeffrey Webb: Current FIFA vice president and executive committee member, CONCACAF president, Caribbean Football Union (CFU) executive committee member and Cayman Islands Football Association (CIFA) president.
Eduardo Li: Current FIFA executive committee member-elect, CONCACAF executive committee member and Costa Rican soccer federation (FEDEFUT) president.
Julio Rocha: Current FIFA development officer. Former Central American Football Union (UNCAF) president and Nicaraguan soccer federation (FENIFUT) president.
Costas Takkas: Current attaché to the CONCACAF president. Former CIFA general secretary.
Jack Warner: Former FIFA vice president and executive committee member, CONCACAF president, CFU president and Trinidad and Tobago Football Federation (TTFF) special adviser.
Eugenio Figueredo: Current FIFA vice president and executive committee member. Former CONMEBOL president and Uruguayan soccer federation (AUF) president.
Rafael Esquivel: Current CONMEBOL executive committee member and Venezuelan soccer federation (FVF) president.
José Maria Marin: Current member of the FIFA organizing committee for the Olympic football tournaments. Former CBF president.
Nicolás Leoz: Former FIFA executive committee member and CONMEBOL president.
Four sports marketing executives have also been arrested. Alejandro Burzaco, the controlling principal of Torneos y Competencias S.A., a sports marketing business based in Argentina; Aaron Davidson, President of Traffic Sports USA Inc, Hugo and Mariano Jinkis, controlling principals of Full Play Group S.A., a sports marketing business based in Argentina.
The final defendant is Jose Marguiles, who "is in the broadcasting business but allegedly served as an intermediary to facilitate illicit payments between sports marketing executives and soccer officials."
What are the charges they face?
AS per the DOJ's statement, "the indicted and convicted individual defendants face maximum terms of incarceration of 20 years for the RICO conspiracy, wire fraud conspiracy, wire fraud, money laundering conspiracy, money laundering and obstruction of justice charges."
Is Sepp Blatter involved in any of this and will this affect his bid for re-election?
Not at all, says FIFA.
"The president is not involved," Gregorio said in this press conference. "Of course he is the head of FIFA. But he is not involved so how can you say he has to step down? He is the president. If the 209 members re-elect him, then he is president for the next four years."
How has Blatter taken the news of the arrests and investigations?
"The stress factor is a little bit higher today than it was yesterday," Gregorio said. "Blatter has confirmed once again today that he is not involved. All the rest, he will accept what happens."
Gregorio also said that Blatter was relaxed but "he is not dancing in his office. Not that kind of relaxed. He is not a happy man, saying wow, that's really cool what's happening here."
He is relaxed in the sense that he is calm because he knew that the Swiss were investigating and that he is resolved to see the process through to the end.
What does this mean for the 2018 World Cup in Russia and 2022 World Cup in Qatar?
Nothing, according to Gregorio. "The world Cups 2018 and 2022 will be played in Russia and Qatar. That is fact today. I don't go into speculation about what will happen tomorrow."
In other words, FIFA has asked for an investigation into potential criminal activity in the World Cup bidding process but will uphold the results of that process regardless.
Why were the arrests made in Zurich?
Since FIFA's annual meeting is being held in Zurich, arresting the officials in one place was easier than trying to get authorities in different countries around the world to co-operate and conduct the arrests.
Also, Switzerland and the United States have an extradition treaty that allows for those accused of criminal offenses to be sent back to the United States to stand trial.
"A simplified procedure will apply for wanted persons who agree to their immediate extradition," the Federal Office of Justice said in a statement. "The FOJ can immediately approve their extradition to the US and order its execution. However, if a wanted person opposes their extradition, the FOJ will invite the US to submit a formal extradition request within the deadline of 40 days specified in the bilateral extradition treaty."
Gregorio said that another reason could be that law enforcement authorities knew that would get a lot of press coverage because of all the journalists in town to cover the FIFA Congress.
Will the arrests and investigation affect the holding of FIFA's Congress and the presidential election?
No. Gregorio made it clear the Congress and elections will go ahead.
"One thing has nothing to do with the other. There may be dissenting views but from our side the Congress will definitely take place. Never an idea to postpone the Congress or the election. One thing has nothing to do with the other. We go on with the agenda that you know. The election will take place as it was planned."
What is FIFA's official reaction to the arrests?
Gregorio said it was both a tough day for FIFA and a good day for FIFA.
"For FIFA, this is good. It confirms we are on the right track. It hurts. It is not easy. But it is the right way to go. Nothing will stop us."
In a statement released after the press conference, FIFA it is "pleased to see that the investigation is being energetically pursued for the good of football and believe that it will help to reinforce measures that FIFA has already taken."
Sports
Japan Football Association chairman told a newspaper that Asian Football Confederation officials had been in touch regarding hosting the 24-team tournament
Sports
As many as 25 state associations, affiliated with AIFF, virtually met on Saturday to discuss the current crisis in the federation and the general health of the sport in India.
Sports
Liverpool's first FA Cup triumph since 2006 was especially meaningful for Klopp, who saluted his players for matching Chelsea blow for blow after such a gruelling campaign.