Champions League: Napoli's Aurelio De Laurentiis concerned about Barcelona tie amidst spike in COVID-19 cases
The Barcelona-Napoli game is scheduled for 8 August. The first leg of the round-of-16 encounter finished 1-1 in Naples in February. The
Napoli president Aurelio De Laurentiis is concerned about his club traveling to face Barcelona in the Champions League amid a recent spike in coronavirus cases in Spain.
De Laurentiis says "I hear a lot of perplexity and fear coming from Spain and they're acting like nothing is wrong. What does it take to say, 'Don't go to Barcelona but rather go to Portugal, Germany or Geneva?'"
The Barcelona-Napoli game is scheduled for 8 August. The first leg of the round-of-16 encounter finished 1-1 in Naples in February. The winners will advance to the quarter-finals in Lisbon, Portugal.
The Napoli president says "if they've decided to play the Champions League in Portugal and the Europa League in Germany, I think we can go to Portugal or Germany for the round of 16. I don't understand why it should stay in a city that has a really critical situation."
Find latest and upcoming tech gadgets online on Tech2 Gadgets. Get technology news, gadgets reviews & ratings. Popular gadgets including laptop, tablet and mobile specifications, features, prices, comparison.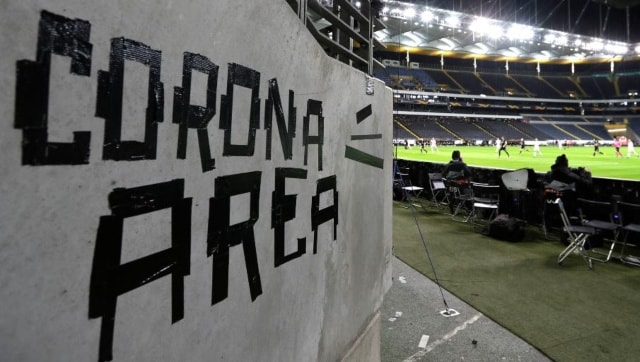 Sports
The global annual criminal profits from betting-related match-fixing are estimated at $142 million, according to Europol's figures.
Sports
Ruslan Malinovskyi and Alejandro "Papu" Gomez scored in the second half after former Atalanta midfielder Dejan Kulusevski had given Parma the lead.
Sports
"Both Riqui and Ansu are ready to play," Setien said Friday. "They have performed and played pretty well and could perfectly well start. And if they do start, I am sure they will be guaranteed to play well."