Champions League: FC Porto eye Barcelona-like comeback to overturn 2-0 deficit against Juventus
FC Porto face a monumental challenge to overturn a 2-0 deficit away to 2015 finalists Juventus in the Round of 16 second leg of the Uefa Champions League.
Turin: FC Porto face a monumental challenge to overturn a 2-0 deficit away to 2015 finalists Juventus in the Round of 16 second leg of the Uefa Champions League.
The Italian giants are unbeaten at home since August 2015 and extended their incredible 17-month winning league run in Serie A as Paulo Dybala scored a controversial last-gasp penalty in a 2-1 victory over AC Milan last Friday.
Dybala said Juventus will give Porto no chance to overturn their 2-0 first leg, last 16 deficit on Tuesday as they seek to land an "incredible" Champions League title.
"Conceding an early goal isn't in our plans. We hope it doesn't happen but if it does we'll put the ball back on the centre spot and hope not to concede any more," Dybala said in Turin on Monday.
"But we'll be going out to win this game, and keep a clean sheet."
On the back of their record in Europe alone -- Juventus are unbeaten over 20 consecutive home games -- the Turin giants are expected to cruise into the last eight for the 10th time after beating 10-man Porto three weeks ago.
Although further progress would depend on who the Italians are paired with in Friday's quarter-final draw, Dybala said he is not alone in dreaming of lifting the trophy in Cardiff in May.
A controversial 2-1 league win over AC Milan on Friday, in which he scored the deciding penalty -- "the biggest of my career" -- sparked Juve's ambitions in Europe.
"The win over Milan has fired us up even more," added Dybala, who is in his second season with the club after signing from Palermo.
Considered among the best creative midfielders in Serie A, Dybala believes Juventus are on a par with Real Madrid, Barcelona and Bayern Munich.
"Since the start of the competition we've all been on the same level. We're top in the league and we're still in the Italian Cup and maybe, somewhere, we're also better than them," he said.
"We'll keep on forging ahead, but to win the Champions League, at this age (22) and in only my second season at Juventus, would be incredible."
Yet with Bayern cruising past Arsenal 10-2 on aggregate and Real Madrid beating Napoli 6-2 over two legs, Juventus coach Massimiliano Allegri called for caution.
Allegri, who led Juve to the 2015 final in his first season in charge before crashing 3-1 to Barcelona in Berlin, said it was "far too early to be talking about finals and fireworks".
First, he says, they have to overcome Porto.
"It won't be an easy game," said Allegri. "As far as we're concerned, it's nil-nil. We have to absolutely go out and win this game.
"Porto know how to play these kinds of games, so we have to be strong, make sure we don't go out there thinking it's all done and dusted.
"It's risky, because in football you can never take anything for granted."
Allegri confirmed midfielder Claudio Marchisio will return to his starting line-up after missing the first leg at the Estadio do Dragao, although doubts remain over defender Giorgio Chiellini.
"I've yet to decide if he'll play," added Allegri.
Juventus are on their way to a record sixth consecutive Serie A title, and a third consecutive league and Cup double under Allegri.
The 49-year-old Italian, who also won the scudetto with AC Milan in 2011, has been linked with a move to Premier League giants Arsenal.
He hinted it could be his last Champions League campaign with the Italians, saying: "I hope this is the year we win it."
Porto eye Barcelona-style comeback
If Porto overturn a 2-0 deficit at Juventus in the Champions League on Tuesday it would be a sensation to rival that of Barcelona's comeback last week, but coach Nuno Espirito Santo has admitted such a prospect is slim.
Juventus, unbeaten over 20 consecutive home games in Europe, are expected to secure a quarter-final place after beating 10-man Porto 2-0 in Portugal in the first leg of their last-16 tie three weeks ago.
Juve's formidable home record means the task facing Nuno's side is enormous, but Barcelona showed what can be done when they became the first team ever to overturn a 4-0 first-leg deficit in the competition by beating Paris Saint-Germain 6-1.
"For us, it's a different situation," Nuno said when asked if Barcelona's second-leg performance had inspired his side.
"It's a different game, different opponents. We know we're up against Juventus away from home, but we have to concentrate on our game.
"We have to try to contain them but at the same time also be creative, and try and get the result we came here for. Juventus haven't been beaten for a long time in Turin, but sooner or later it's going to happen."
On paper, Porto give little away to Juventus -- like Juve, the Portuguese have won the competition twice, in 1987 and 2004.
Nuno will be without suspended Alex Telles, who was sent off in the 27th minute of the first leg, although the 43-year-old coach is expected to welcome Mexico pair Hector Herrera and Jesus Corona back to the starting line-up following injury.
Midfielder Herrera suffered a foot injury in the first leg that required 17 stitches while Corona suffered an ankle knock.
Nuno added: "The fact that both players are here means they have a chance of starting, but we'll see how they go after training."
Yacine Brahimi is also expected to start, and the Algerian midfielder's outlook was far more positive than his coach's.
"The first leg was hard for us because we were reduced to 10 men, but that happens in football," he said.
"Now we have to be prepared to give it everything to try and grab qualification. It's a crucial game for both sides, but we have been a very cohesive unit these past weeks.
"I hope tomorrow we all show up to the game."
The last time Juventus suffered a home defeat in Europe was a 2-0 Champions League loss to Bayern Munich in April 2013.
Sports
The City fan, a Belgian national, was badly beaten at a motorway service station where rival fans first stole his club scarf.
Sports
United are five points behind Premier League leaders Chelsea after a 4-2 defeat at Leicester on Saturday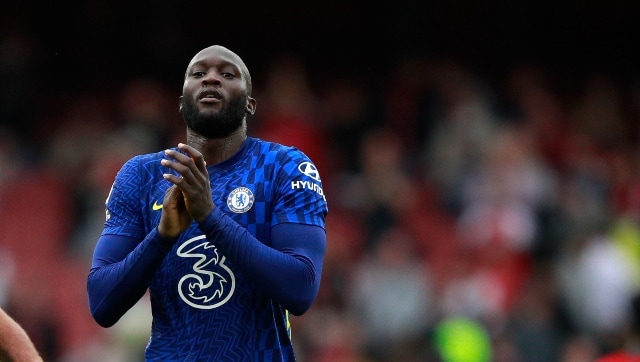 Sports
The Belgium forward rejoined Chelsea from Inter Milan in August for a fee of around £97 million ($134 million), seven years afer his first spell at Stamford Bridge ended.