Carl Lewis on the secret to running faster and better
It's the real conundrum, right? Whether you're an athlete, footballer, cricketer, rugby player, tennis player or a basketball player — the one thing that sportspersons are always pushing themselves to get is fast.
It's the real conundrum, right? Whether you're an athlete, footballer, cricketer, rugby player, tennis player or a basketball player — the one thing that sportspersons are always pushing themselves to get is fast.
We put the same question to the Athlete of the Century Carl Lewis — who was in Mumbai as part of Nike's running initiatives in the country, and while many expected a complicated answer, Lewis' explanation sounds incredibly simple.
"The way I break it down to people is like this — every kid has skipped a rock on water so a fast sprinter is like that. It's just touching (the track) and pushing it down. A lot of times people think running faster is pushing forward — but it's about pushing down and moving your body in an angle where you can use that force," said the 10-time Olympic and world champion.
For those who've not seen Lewis in action, the American was a graceful runner who would seem to float on the track rather than run for it. And he still maintains that that is how speed is really affected: "The key is staying relaxed. Right now I think a lot of athletes are so focussed on power — we need to get back to being fast and relaxed and smooth."
Lewis is in the same category as sportsmen like Sachin Tendulkar, Ryan Giggs and Viswanathan Anand — they keep coming back to break records and prove that they're the best. Enough is never enough for them until the body breaks down.
For some, the thirst for trophies keeps pushing them. For some, it's the records. For Lewis, it was perfection.
"Anyone who wants to be number one does not always stay there. You've to always try to be better. I tried to take it one year at a time and kept fighting for perfection. It wasn't about the competitors, it was about me being better all the time. And once I was No 1 by 1981, I wanted to be better so that it would be hard to catch me."
Lewis is also one of those who thinks that technology and apparel have made athletes better — but an obsession with new age techniques would not necessarily mean a better athlete.
"Back in cavemen time the one who got up and hunted ate and the one who didn't starved, so I think the basics still remain the same. We use all this technology to make it better but in reality I say that if you strip all that back, the one who follows the basics — eats well, rests well, trains hard and is technically correct is going to win.
"From the time I started shoes have become lighter, clothing is more comfortable and aerodynamic and these are things that have been helpful. Nike in particular has been an innovator — I remember how they made the first body suits and made the shoes lighter. But again, all this is to enhance your hard work and focus — not something to mask what you're doing."
But it's not just technology, coaching techniques and equipment that has changed since Lewis was competing. One of the biggest changes is also the type of athlete that is produced by nations — and one of the breeds that has died is the long-jumper who also sprints.
"People are trying to do it once in a while but I think it's a difficult thing to do now. I hope I see someone, I'm working with Leroy Burrell's son who is a long-jumper who sprints and when he came to work with me this year I told him don't drink the cool-aid — you're a long-jumper and we're going to get back to the core of what you do. If you have that philosophy you have a shot.
"But nowadays, the coaching is not the same. They're focussed on other things and the only way you're going to do that (be a long-jumper/sprinter) is to understand the events because it's a lot more difficult. It's easier to sprint and if you're sprinting now, the mindset is: why do I need to jump?" Lewis explains.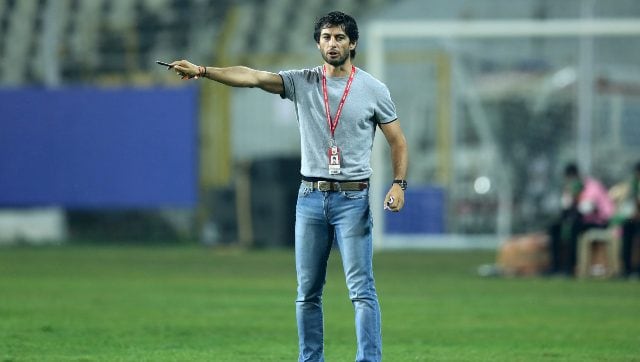 Sports
FC Goa conceded an 89th-minute goal to squander a chance to become the first Indian club to win a match in the prestigious AFC Champions League (ACL) as they played out a 1-1 draw with Al Rayyan of Qatar here on Monday.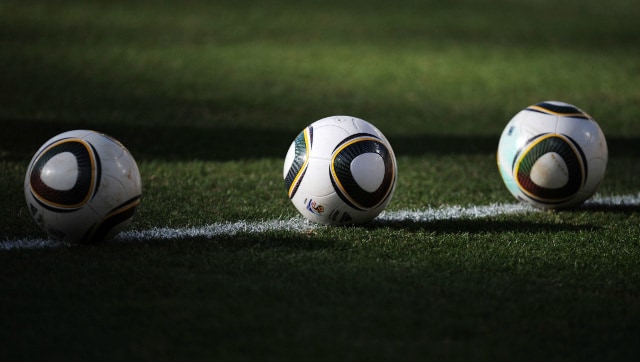 Sports
Former Real Madrid manager and twice Manchester United assistant manager Carlos Queiroz is favourite to succeed sacked Molefi Ntseki just over a month before South Africa begin 2022 World Cup qualifying.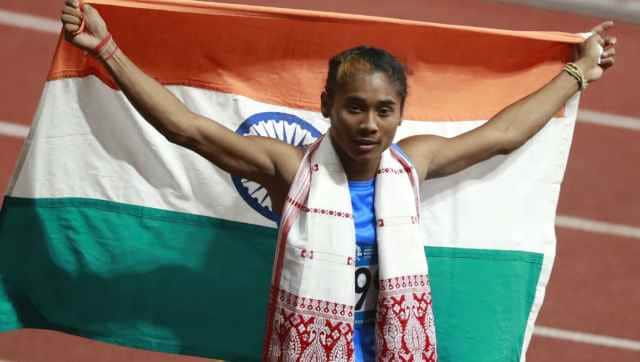 Sports
The women's 4x100m and the men's 4x400m relay teams were to board a KLM flight to Amsterdam in the wee hours on Thursday but the Dutch government has suspended flights from India effective Monday evening.