The ball dogs are back for a second consecutive year at the Brazil Open and have clearly stolen the show once again. All eyes were on the furry little canines as they fetched balls back and forth during the semi-final match on Saturday.
Six shelter dogs looking to be adopted are playing fetch at the Brazil Open in Sao Paulo, giving tennis fans a demonstration of their ball-retrieving skills.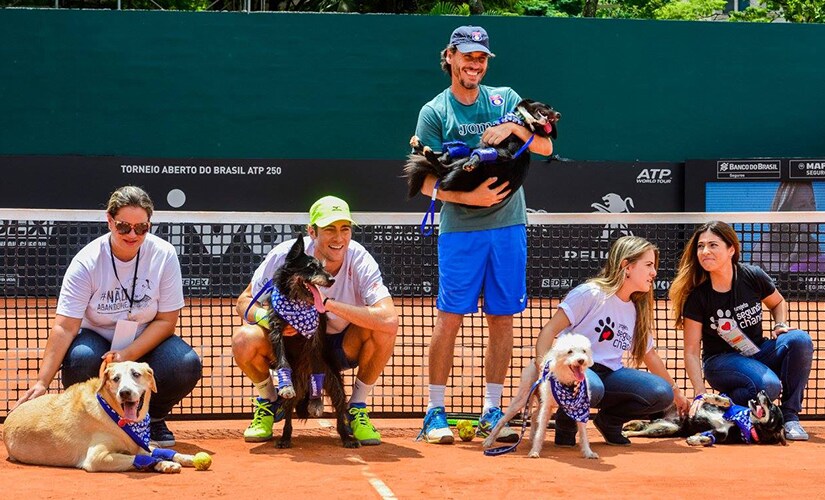 Wearing blue bandanas around their necks, Cindy, Nanda, Blackie, Mia, Arlete and Ovelha are seen racing around the clay court of the Pinheiros Club and chasing down the balls hit by Brazilian tennis players Marcelo Demoliner and Joao Zwetsch and bringing them back.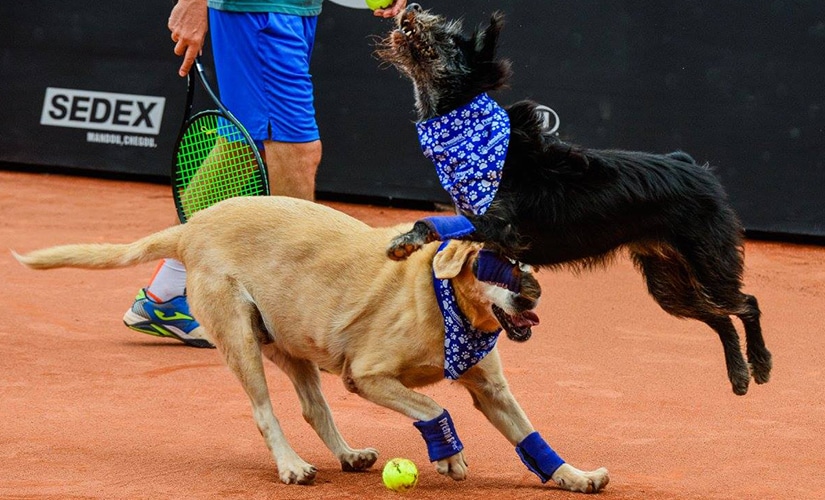 The four-legged ball retrievers showed off their talents shortly before Joao Sousa of Portugal met Spain's Albert Ramos-Vinolas in the day's first semi-final match on Saturday.
Two non-profit dog shelters, Project Second Chance and Dogs Without Owners showcased the dogs this year in hopes of finding owners to adopt them.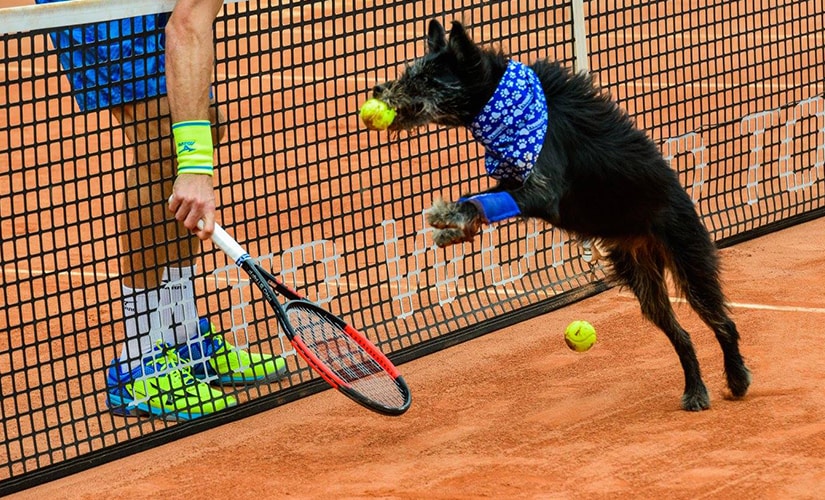 "They are dogs that have had a difficult trajectory, yes, but what we want to point out is not the history suffered from the past, but to prove that no matter what they have gone through, they can be great companions today and in the future!" Madalena Spinazzola, from pet-food maker PremieR Pet -- organizing the initiative with the tournament -- told the Brazil Open's website.
Last year, during the debut of the ball dogs, four trained shelter dogs that once roamed the streets of Sao Paulo found themselves center stage at the Brazil Open tournament. ATP reported that this activity, much like the previous year's, will help raise awareness for homeless pets as all of last year's dogs got adopted.
Woof and volley: Shelter dogs that once roamed the streets become ball boys at Brazil Open
Updated Date: Mar 07, 2017 13:22 PM