BCCI defers Special General Meeting to 18 April awaiting Supreme Court verdict
The Apex Court has fixed 17 April as the date for its next hearing on Committee of Administrators' (COA) plea on eligibility to represent BCCI at ICC meetings.
Awaiting the Supreme Court verdict on eligibility for attending ICC meetings, the Board of Control for Cricket in India (BCCI) on Monday decided to defer its Special General Meeting from April 12 to April 18.
The Apex Court has fixed 17 April  as the date for its next hearing on Committee of Administrators' (COA) plea on eligibility to represent India at ICC meetings.
Acting BCCI president CK Khanna on Monday informed the state associations that the meeting, which was scheduled for Wednesday, April 12, has been deferred as they have to wait till the Supreme Court passes a verdict in this regard.
The COA moved court after it became clear that disqualified former BCCI president N Srinivasan, with the help of his loyalists, attempted to take the ICC route to stay relevant in Indian cricket administration.
That the old guard of BCCI is not ready to give up without a fight was evident as Srinivasan, Niranjan Shah, G Gangaraju, TC Matthew — all ineligible under Lodha Committee reforms — attended the SGM last Sunday that was adjourned awaiting a court order.
In fact, Srinivasan coterie would be worried after a SC bench today made it clear that they would not want any violation of orders.
"The man who is disqualified stands disqualified," the bench said, adding, "there is a cap of 70 years given by this court. It is difficult to comprehend that a man who is not eligible goes to ICC to represent the BCCI. We do not want violation of our orders."
Senior advocate Kapil Sibal opposed the view saying that he was willing to argue the issue as the judgement prohibited such persons from becoming the office bearers and not from being nominated to such meetings.
However, Srinivasan is not an unanimous choice with a section of BCCI wanting to propose former India captain Sourav Ganguly's name, which possibly could be an acceptable choice even for the COA.
Lifestyle
As India battles on English soil for the World Test Championship as one of the two best Test teams in the world, the nation needs to thank the two men who made their debuts on this day at the Mecca of Cricket in 1996, forever transforming the future of the sport in the country.
First Cricket News
He was all praise for the New Zealand team especially for having won a Test match against England without Williamson and Tim Southee.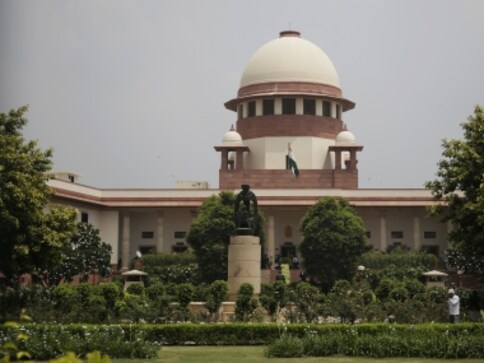 India
The top court noted that the NMC has issued an advisory in April, asking universities to take the COVID-19 situation into consideration while announcing exam dates