Australia Superseries: Kidambi Srikanth reveals he played the tournament battling diarrhoea
After the victory Srikanth said, 'As a whole I played very well, but since I arrived in Sydney I have gastroenteritis and have had diarrhoea, so I have not been at my best physical condition.'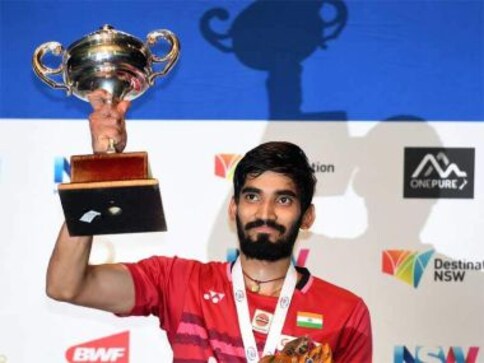 Sydney: A resolute Kidambi Srikanth clinched his fourth Superseries title with an incredible straight-game triumph over reigning Olympic and world champion Chen Long in the Australian Open final.
The World No 11 Srikanth won 22-20 21-16 in a 45-minute clash against the World No 6 Chinese, who is also a two-time All England champion.
The triumph is his second successive after clinching the Indonesia Open Superseries Premier title.
"As a whole I played very well, but since I arrived in Sydney I have gastroenteritis and have had diarrhoea, so I have not been at my best physical condition. But since I made the final I wanted to continue to play as well as I could," an ecstatic Srikanth said after the victory.
"It's just that I'm not thinking of winning or losing. I missed competitive badminton and wanted to enjoy the match. It's like it happened because I missed that period of competitive badminton. It's like I wanted to hang in and play as many matches as possible," he added.
Entering the summit showdown, Srikanth was only the fifth player in the world to contest three successive Super Series finals (Singapore and Indonesia prior to this).
The Indian, a semi-finalist in the last edition of the tournament, was the one to grab the early lead. Following a sedate start, Srikanth capitalised on his opponent's rather sluggish game to clinch a 10-6 lead.
"These conditions are such that you can't really attack, it's a bit slow, you have to be prepared for a long match. In all the breaks I had the advantage, the coach told me to keep it going, not to make simple mistakes and allow him back into the match. My attack worked really well," Srikanth said.
But perhaps jolted by the lead he had conceded, Long gathered himself just in time, starting with a deftly-placed smash, to make it 11-11.
The Chinese shifted gears quite suddenly to add pace to the proceedings and his baseline strokes stood out for both ferocity and accuracy.
But the Indian was no pushover and played the catch-up game quite well, coming up with a couple of brilliant smashes of his own.
"I'm playing better after the Sudirman Cup. I should thank my physio for keeping me fit for these two tournaments. It was tough for me on Tuesday and Wednesday," he said.
And it was this tenacity which got Srikanth a 17-15 lead even though Long continued to breathe down his neck.
But Srikanth did not let the momentum slip, and helped by Long's erratic play, earned his first game point at 20-19.
Long managed to save that with a rasping smash but Srikanth's perseverance fetched him another at 21-20 when the Chinese was foxed by a low backhand return. This time, Srikanth made no mistake and sealed the first game in 23 minutes.
The second game began with an engaging baseline rally, which ended with Srikanth smashing his way to earn the first point.
"There was a long rally early in the second game and after I won that I got more confident. If he had won it he would've kept doing it (rallies)," Srikanth explained.
The see-saw battle continued for a while before Srikanth broke away to lead 6-3, dominating the rallies with his accurately, rather awkwardly, placed shots, which Long found difficult to return.
But it was not to say that Long was completely out of the contest. He did manage to keep the gap in check with flashes of brilliance that make him among the best in the world.
However, Srikanth seemed determined to end his winless streak against his fancied rival and led 11-9 at the lemon break of the second game.
Srikanth did not let the lead slip from that point, raising his game by quite a few notches against an increasingly faltering Long.
It took Srikanth a minute less than the first game to wrap up a rather comfortable victory.
The triumph was a morale-boosting jinx-breaker for Srikanth, who had lost all his previous five encounters to Long.
"I'm just happy to be doing well for now," he said.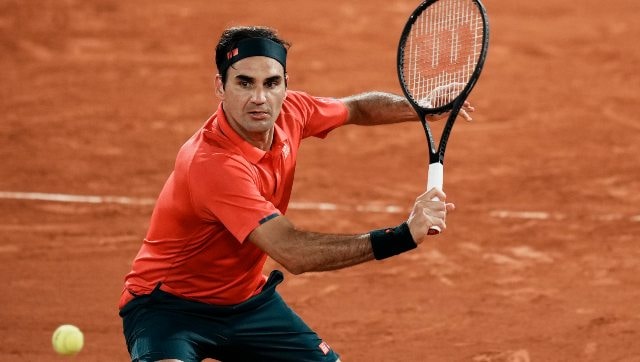 Sports
The 39-year-old Swiss star was playing in his first Grand Slam since reaching the semi-finals of the Australian Open in 2020, and made it into the last 16 with a gruelling four-set win over Dominik Koepfer on Saturday.
Sports
Khan breathed his last in Madanapalle, Andhra Pradesh after a long battle with cancer.
Sports
Cui Yuanpu, who has been karting since the age of six, joins several other potential F1 stars of the future in Mercedes' young driver programme.