Asian Games 2018: How Indian women's hockey team moved on from heartbreak at London World Cup
The defeat to Ireland at the Women's Hockey World Cup was heartbreaking for the Indian players. Rani Rampal, Sjoerd Marijne and Wayne Lombard reveal how the team moved on from that debacle to focus on Asian Games.
Rani Rampal broke down. The heartbreaking defeat in the Women's Hockey World Cup was a few hours old, but the embers of bitterness in her mind refused to die down.
All of her teammates were hurting. But for Rani, the defeat felt raw. More personal. She had never missed her attempt at a penalty shootout before. Not even in training. But when she did — against Ireland a few hours ago — it was at a stage as big as the World Cup.
In her mind, her shootout miss played on loop punctuated by the question: 'How did I miss that?'
All defeats hurt. This one stung just that bit more.
After 60 minutes of the match had ended goalless, Rani, Monika Malik and Navjot Kaur had fluffed their chances and despite Reena Khokar scoring, the team had crashed out.
Making matters worse was the timing of the Asian Games, just 15 days away, where a gold medal will also seal a spot at the Tokyo Olympics.
The team management understood this, which is why it gave the team an off day from training after the defeat. Players were told to do whatever it took to get some closure.
"That time off was important. We asked the players to do whatever they needed to do to come to terms with the loss. I don't think you can get over a defeat like that. You can come to terms with it. But we didn't want to give them more days off. Cause that's when negative thoughts start creeping into your mind. From the second day, we started doing strength and conditioning sessions with them, just to get their bodies going," says Wayne Lombard, Scientific Advisor to the national women's hockey team.
"As support staff, you also feel the players' pain. We do what it takes to help players move on. If players need to talk, we lend an ear. If they want their space, we give them that."
Some of Rani's teammates went for a walk around London to get over the defeat. Rani though cocooned herself in her room, refusing to talk to anyone.
"That phase was really difficult for me because in my life I've never missed a shootout try. I could not accept the fact that I had missed, that too in such an important game. I kept wondering how I could miss that shot, because I had expectations off myself," Rani says ahead of the Indian team's departure to Jakarta for the Asian Games.
"What made my miss worse was that my team was also relying on me to score. I cried a lot after that defeat. That whole day, I stayed in my room and I did not want to talk to anybody else. I just wanted to stay away from anybody and was hoping that people also kept their distance. I was that frustrated! It was really difficult phase for me and it will rankle for my lifetime."
Many of the other senior players shared her frustration. They knew that a Hockey World Cup comes along once in four years.
"It was actually the senior-most players of the team like me who chose to stay back in the rooms. The junior players, by contrast, knew another World Cup will come. But we seniors knew the value of the World Cup and how we had let it slip out of our grasp. But we kept reminding ourselves that we need to move on and try to make up for this disappointment by winning Asian Games gold, which will seal qualification for the Tokyo Olympics," says Rani.
The next day brought two meetings. While the players held a meeting among themselves to discuss the debacle, the coaching staff also wanted to have a word with the players.
"The defeat was painful. The team had never experienced a shootout defeat, and then it happens at the World Cup. But an athlete's life is such that irrespective of how big the defeat is, you have to move on after a few days.
"That's why the players themselves had a team meeting. We talked about how we knew that everybody was going through a rough phase. Then we had a session with our coaches as well. In that session, our coaches showed us clips of things we had done right during the tournament. They were trying to reassure us that we had gotten some things spot-on which is why we had made it to the quarter-finals of the World Cup after 40 years and jumped to our best spot ever in the FIH rankings. They also pointed out that we had the best defensive record in the tournament, conceding just three goals," reveals Rani.
Lombard adds: "Normally, when you lose you want to discuss what you did wrong. But in this case, we didn't want to discuss the negatives. Instead, we showed them what they did right. We wanted to tell them that mistakes happen. Tomorrow is another day. The second day onwards, we started our preparations for the Asian Games."
The team was also called for a really short camp in Bengaluru — the hockey teams' base — before their trip to Jakarta. The focus at the camp has been making the players recover physically from the rigours of the World Cup in time for the Asian Games, despite the short window.
"We need to be fresh for the Asian Games. That's why we're emphasising so much on recovery," says Sjoerd Marijne, the national coach of the women's team. "The intensity of the training sessions is pretty low now, because we don't have all the players here. At this moment, our players are focussing a lot on recovery since they have had to travel a lot over the last few days. But the moment we reach Jakarta, the feeling to compete will be there. We will be ready for the Asian Games."
"This short camp has hopefully helped them reinstall the confidence in them and help them recover," says Lombard.
The team trains for shootouts three times a week ever since Marijne became the coach. On Friday, the team held a shootout session, where coaches asked players what they were thinking about when they had the ball during their shootout try.
The team psychologist also addressed the issue during a session.
"We looked at the whole process with the shootout, what was going on in the players' heads. Did they feel pressure? We talked about those kind of things, cause then we know the next time it will not happen. We did the same in the group psychological session. This will ensure that if we are in the same situation at the Asian Games, the same mistakes will not happen again. It's not just because of the World Cup, we do two or three psychology sessions a week," says Marijne before adding: "The girls won the Asia Cup through a shootout, so it's not as if our shootout skills are not good. You have to learn from what happened and ask yourself why we lost and where can we improve. You can only change the future. That's what we train for now."
"Having come to the national camp now, I feel like I can help the team win gold at Jakarta, which has never been done before at Asian Games by an Indian women's team. I feel that this is a great way to forget the World Cup disappointment. If I keep thinking about the World Cup, and it affects our performance at the Asian Games, then that resentment will stay in my head throughout my life," says Rani, who adds, "When the year started, we decided that our biggest target this year is going to be qualifying for the Olympics. We performed really well at the Commonwealth Games and at the World Cup too. But the medal did not come. But now we have moved on."
Marijne adds: "We need to learn from our mistakes. Those things will not happen. Otherwise, the loss will have been for nothing."
Sports
Tokyo 2020 and FINA said the decision to reschedule the Diving World Cup came after "a very fruitful consultation process" also involving the Japanese government and the International Olympic Committee.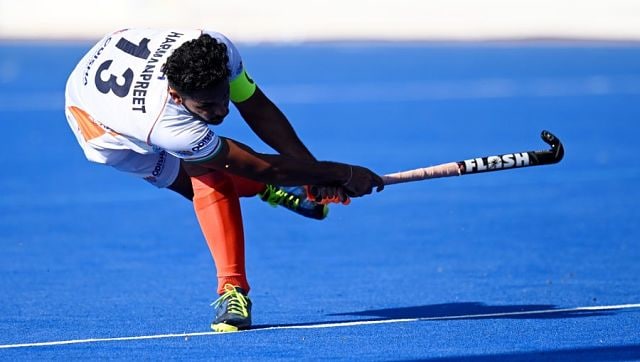 Sports
India will play their second practice match against Olympic champions Argentina on Wednesday.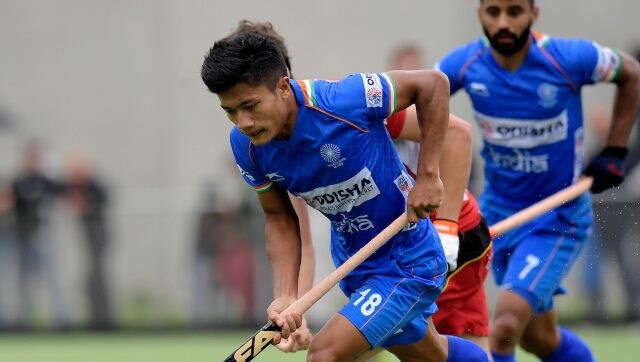 Sports
"The Argentina tour was an important experience for all of us. We were yearning for proper match practice while building up towards the Olympics," Nilakanta said in a Hockey India release.