Yogi Adityanath's two most controversial decisions also win public approval: Survey
Critics have said Yogi's decision to ban illegal slaughterhouses is aimed at Muslims, and the 'anti-Romeo' drive has come under criticism from a section of the media for associated vigilante attacks in a few places
New Delhi: Unaffected by media outrage over the ban on illegal slaughterhouses and the creation of "anti-Romeo" squads, residents of Uttar Pradesh say those are the most popular of the decisions taken by Chief Minister Yogi Adityanath in his first month in power, according to a statewide survey.
Adityanath also came up with high approval ratings, with 62 percent citizens supporting the decisions he has taken so far, in the survey carried out by Gaon Connection, India's biggest rural media platform. More than 71 percent respondents said he was working in the right direction.
The survey was carried out in 200 administrative blocks spread across 20 districts in Uttar Pradesh. The state has 820 blocks and a total of 75 districts. Detailed charts related to the survey are available on the Gaon Connection android app and its website www.gaonconnection.com
Adityanath, a powerful monk with a strong following in eastern Uttar Pradesh, became a surprise Chief Minister in India's politically most crucial state of Uttar Pradesh on March 19, with his Bharatiya Janata Party (BJP) winning 325 seats in the 403-seat assembly in a landslide win.
Gaon Connection Insight Team members personally interviewed 2,000 respondents in districts ranging from Lalitpur in the underdeveloped Bundelkhand region in Uttar Pradesh's southwest to Sonbhadra in the remote southeast, from Meerut in the west to Siddharthnagar in the east.
Asked which was the Chief Minister's most impactful decision so far, 38.1 percent respondents opted for the ban of illegal slaughterhouses, followed by 25.4 percent for "anti-Romeo" squads. This was followed by 23.7 percent support for "asking ministers to declare their income".
Curiously, the ban on spitting paan in public offices got the support of only 12.9 percent people.
Among women though, the squads — police teams formed to crack down on young men troubling women — were the most popular, with 38 per cent support.
Critics have said Yogi's decision to ban illegal slaughterhouses is aimed at Muslims, and the "anti-Romeo" drive has come under criticism from a section of the media for associated vigilante attacks in a few places by young men allied to Hindu nationalists. However, the survey showed that the move had huge support.
Another question, on what should be the priorities of the Chief Minister, threw up an unexpected first: unemployment, according to 29.8 per cent of respondents. This was followed by law and order (23.8 percent), security of women (17.9 percent) and agricultural advancement (15.3 percent).
Law and order has been seen until now as the top reason why former Chief Minister Akhilesh Yadav lost power.
"The survey was run on the lines of the approval ratings index in the US for presidents from time to time," said Ankita Tiwari from the Gaon Connection Insight Team who led the survey. "It had 2,000 respondents spread across rural and urban areas, with a margin of error of 2 per cent. We followed the descriptive model of quantitative research."
Asked if Yogi Adityanath was working in the right direction, 71.6 per cent people said "yes" and 24.8 people opted for "cannot say". To the question whether the impact of the Chief Minster's decisions was showing on the ground, 54.9 per cent respondents said "yes" and 39.9 per cent said "some impact can be seen".
Asked if central government schemes shall now reach rural Uttar Pradesh far more easily than before, 58.1 per cent say "yes" and 39 per cent opted for "No" — "because of lack of awareness".
Those surveyed included 22 percent students, 21 percent housewives, 18.7 percent in private jobs, 15.5 percent traders and 13.8 percent farmers. Sixty-one percent of respondents were between 25 and 50 years, 27.7 percent were less than 25 years and the remaining were more than 50 years. Some 59.5 percent respondents were in cities and 40.5 percent in villages.
Gaon Connection is India's biggest platform to engage with rural communities, working across print, audio-video platforms and ground activation. In December, it held the Swayam Festival, India's biggest rural festival, with 1,000 events across 25 districts.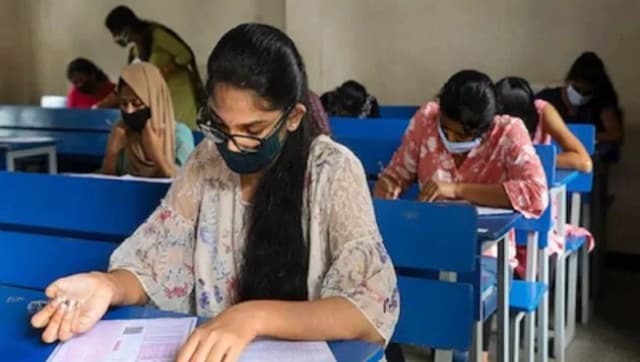 India
UP Board 10th, 12th Results 2021 DECLARED LIVE Updates: Uttar Pradesh UPMSP class 10 and 12 results available at upresults.nic.in, upmsp.edu.in, 99.53% students clear 10th exam, 97.88% in 12th exam
India
Barabanki road accident: 18 people died while 25 injured after a truck bus accident on Lucknow-Ayodhya National Highway in Ramsnehighat police station area of ​​Barabanki district at around 1.30 pm on Tuesday
India
The top court had taken suo motu cognisance and said it cannot allow the UP government "to hold 100 percent physical Kanwar Yatra in view of COVID"