Yogi Adityanath's squad: If the 'anti-Romeo' label raises hackles, the word 'eve-teasing' should too
If you think that Uttar Pradesh Chief Minister Yogi Adityanath has cast a slur on Shakespeare's Romeo by naming the police teams he formed to stop harassment of women, 'anti-Romeo' squads, then think again.
If you think that Uttar Pradesh Chief Minister Yogi Adityanath has cast a slur on Shakespeare's Romeo by naming the police teams he formed to stop harassment of women, "anti-Romeo" squads, then think again.
The word Romeo had acquired evil overtones by mid-eighteenth century, by which time, no doubt, Adityanath had not set foot on this planet.
In Shakespeare's Romeo and Juliet, Romeo suddenly shifts his love from Juliet's cousin Rosaline to Juliet. This was considered by literary critics and social commentators in later years to be a "blemish of his character". For a long time after Shakespeare wrote Romeo and Juliet (between 1591 and 1595), readers and audiences of the play too thought of Romeo as an impulsive, fickle and reckless lover.
Falling in love a second time may be no grave crime in modern days, but English dictionaries thesauri rendered the word 'Romeo' the meaning of a philanderer centuries ago and it stuck. For example, Collins Dictionary assures you that you can describe a man as a 'Romeo' if he frequently has sexual relationships with different women.
To please audiences, several 18th century writers dished out their own bowdlerized versions of Romeo and Juliet to 'purify' Romeo's 'blemish'. Celebrated English actor and playwright David Garrick was one of them. He purged all references to Rosaline, (Romeo's first love in the original play) in his version, published in 1750.
In her 2008 book Shakespeare and Garrick, author Vanessa Cunningham notes: "...Garrick revised the text ... either excising all references to Romeo's prior attachment to Rosaline, or else altering them to make them apply to Juliet. Like (Thomas) Otway's and (Theophilus) Cibber's, his revised version now had Romeo already in love with Juliet at the start of the play, and he composed new lines in very fair pastiche to make this clear."
There are some others like writer Glen Tickle, who still believe that Romeo is a bad chap. He says, "Shakespeare's Romeo and Juliet is a classic love story, but it's one that may be misunderstood. It's not the story of a young couple rebelling against their parents. It's the story of Juliet falling victim to Romeo. It's a tragedy because of what happens to Juliet, not because their relationship doesn't work out. We're supposed to hate Romeo."
And feminist critics take objection to Romeo's use of the word effeminate in Act 3 of the play, where the hero (or villain?) says,
"....O sweet Juliet,
Thy beauty hath made me effeminate
And in my temper softened valor's steel!"
Whether Romeo was hero or the villain, nobody really cares. Whatever he is, Romeo and Juliet is one of the most popular of Shakespeare's plays and one of the greatest tales of romance the world has ever seen, known not only for its poignant story but also its dramatic structure.
Some might argue that the Adityanath government's appellation of 'anti-Romeo squads' is inappropriate. Some could argue that Adityanath is bang on. But what's in a name?
To quote Juliet's words from the same play:
"What's in a name? that which we call a rose
By any other name would smell as sweet"
Does it really matter what name Adityanath gives his squads as long as they stop eve-teasing?
Eve-teasing? Wait a minute.
Eve-teasing, not an appropriate word?
The words eve-teasing — used in South Asian countries — does not go down very well with feminists and some writers. They believe that the term calls to mind the temptress nature of Eve, the first woman of the Biblical creation story, and so doesn't put the girl being teased in a very good light.
Delhi-based writer Ranjani Iyer Mohanty demands that "the term eve-teasing must die".
She argues, "In the Indian term 'eve-teasing', the word 'eve' alludes to the biblical story of Eve tempting Adam to stray from the path of righteousness. An Oxford English Dictionary definition for 'teasing' is 'to tempt someone sexually with no intention of satisfying the desire aroused.' Both parts of the term put the blame on the woman; she is the temptress who isn't providing something she has promised. The man is therefore fully within his rights to take it forcibly; or at least, his actions or reactions are understandable."
I am tempted to return to Juliet's words: "What's in a name? that which..."
In parts of Telangana, the anti-women-harassment squads formed in December last year were called "SHE teams". They were equipped with spy cameras. In March last year, the police in Karnataka's Shivamogga district formed an "obavva troupe", named after 18th century woman Onake Obavva who fought Hyder Ali's soldiers with a pestle. The counterparts of Yogi Adityanath's "anti-Romeo" squads in other states have other names—or no names.
In the end, does it really matter what we call the goons and their female victims, as long as harassment of women stops, or protectors don't turn predators, as one of them did in Gujarat last year, or we don't have officers like the one in Kerala who said that men who stared at women for more than 14 seconds could be booked for harassment by law.
India
Boat accidents are common in India, with many overcrowded boats not having safety equipment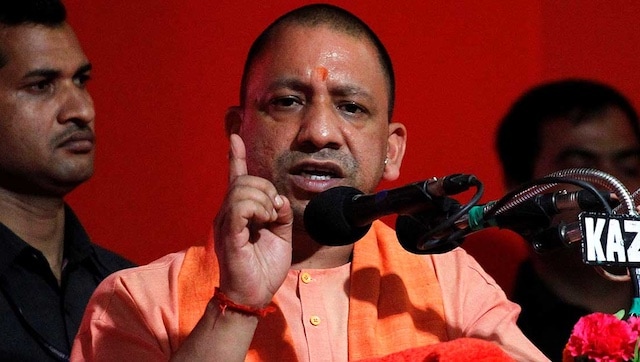 Politics
"Terms like 'unity in diversity' are used for our country. The country belongs to all. No remarks should be made that harm the country," said JDU president Lalan Singh
India
At an event to lay the foundation stone of the Raja Mahendra Pratap Singh State University, the PM threw his weight behind Yogi Adityanath, praising the CM for his developmental campaigns as well as vaccination efforts in the state