Yogi Adityanath says Surya Namaskar is similar to Namaz offered by Muslims
Uttar Pradesh Chief Minister Yogi Adityanath on Wednesday said 'surya namaskar' was similar to 'namaz' (prayers) offered by Muslims.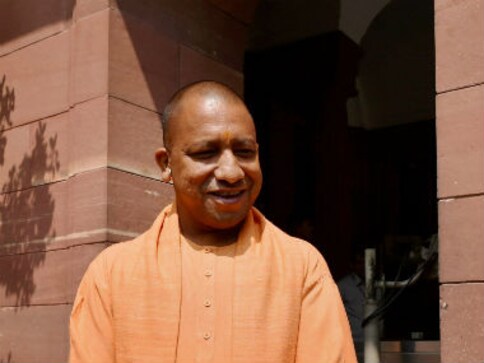 Lucknow: Uttar Pradesh Chief Minister Yogi Adityanath on Wednesday said 'surya namaskar' was similar to 'namaz' (prayers) offered by Muslims and those opposing the yogic exercise wanted to divide the society on religious lines. Aditynath, who had in the past lashed out at a section of Muslims for terming the practice of 'surya namaskar' as un-Islamic, said the sun salutation was a beautiful example of religious harmony.
"The namaz offered by Muslims resembles different postures and asanas of surya namaskar including pranayam. "What a beautiful example of harmony (between two religions). But some 'bhogis' who do not believe in yoga, indulged in dividing the society on lines of caste, creed, religion and region among others," he said. "All asanas (postures) in surya namaskar, pranayama activities are similar to the way Namaz is offered by our Muslim brothers. But nobody ever tried to bring them together because few people were interested only in 'bhoga' not yoga," he said.
Adityanath was addressing a gathering on the inaugural day of the three-day UP Yoga Mahotsava here. Taking a jibe at the previous governments at the Centre and in the state, he said, "If permission for a similar programme was sought, it would had been dubbed as communal." "Before 2014, even talking about Yoga was considered
communal. But things changed after Modi took steps to make Yoga popular across the world," he said, praising Prime Minister Narendra Modi.
After various state governments decided to make yoga and surya namaskar compulsory in schools, the All India Muslim Personal Law Board (AIMPLB) had launched a nationwide campaign against it. Aditynath had come out full throttle in support of surya namaskar after a controversy erupted over the inclusion of the exercise in the government's yoga protocol with a section of Muslims saying that their faith does not allow them to practise it.
He had then said that those who see communalism in even Sun God should drown themselves in the sea or live in a dark room for the rest of their lives. Adityanath, a Hindutva mascot, has pledged after taking charge as Chief Minister that there will not be any discrimination on the basis of religion. Showering praise on the Prime Minister for making yoga a global phenomenon, Adityanath said, "Modi deserves all the credit for the global recognition which yoga has got" and referred to the UN declaring International Yoga Day on 21 June.
"The number of countries which participated in the International Yoga Day celebrations in 2015 was 175, which went up to 192 in the subsequent year," he said. Lauding the prime minister, Adityanath said, "The positivity which Modi has infused after the 2014 Lok Sabha election, the UP government will work with the same positivity
for the welfare of 22 crore people of the state."
"If needed, we will not hesitate in taking any big decision for the benefit of the 22 crore people of the state," the UP Chief Minister said, and hailed Modi's "bold" decision
to demonetise high denomination currency notes. Adityanath voiced concern over the Naxal menace. He also lamented that the Indian universities could not figure in the
list of top 100 universities in the world. He cited excerpts from epic Ramayana to stress that "mother and motherland are superior to heaven."
Adityanath said he was informed by BJP chief Amit Shah only a day before the swearing-in ceremony that he will be the Uttar Pradesh Chief Minister. "Amit Shah told me that the next day is the oath-taking ceremony. But, I had only two robes. "If I had said no, then it would mean that I am looking for an escape route. I then went to Lucknow to attend the meeting of the BJP legislature party," Adityanath said.
Speaking on the occasion, Uttar Pradesh Governor Ram Naik said "yoga should not be linked to any religion." Sharing an anecdote from his childhood days, the Governor
said that in his school, it was mandatory for every student to perform 25 surya namaskar. Naik also spoke of how he recovered from cancer at the age of 60. Deputy Chief Minister Dinesh Sharma said, "Yoga has played a major role in making India a 'vishwaguru' (global leader). The need of the hour is to give more importance to yoga and
ayurveda."
The chief minister also mentioned that everyone can do yoga even in the office. He urged the gathering to practise yoga to activate their sub-conscious self in order to dedicate themselves to the cause of public welfare. Elaborating upon the reason for choosing 21 June as the International Yoga Day, the chief minister said, "On 21 June
the Sun reaches its highest point in its path as seen from the Earth, and the day is much longer than normal. "On this day, maximum possible energy can be absorbed,
while performing various asanas and postures of Yoga."
India
Stripped to the bone, the CAATSA sanctions are a way of forcing India to negate its multi-alignment strategy
India
Its founding members include Larson & Toubro, Nelco (Tata Group), OneWeb, Bharti Airtel, Mapmyindia, Walchandnagar Industries and Ananth Technology Limited.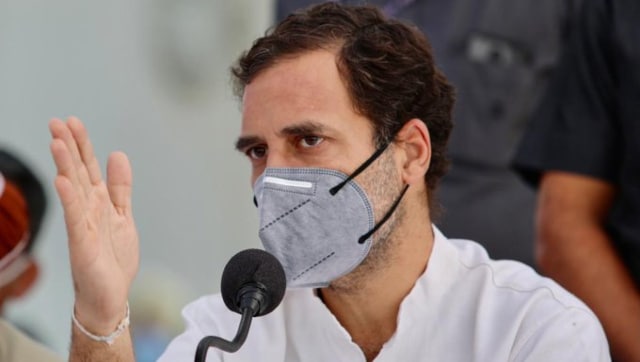 India
The Congress leader also targeted the government over Indian Army Chief General MM Naravane's "China was here to stay" remark in the context of stand-off in eastern Ladakh