Yogi Adityanath as UP CM: From anxiety to guarded optimism, here's how Urdu media reacted
Yogi Adityanath's anointment as chief minister of Uttar Pradesh has been the biggest story in Indian media over the last two days.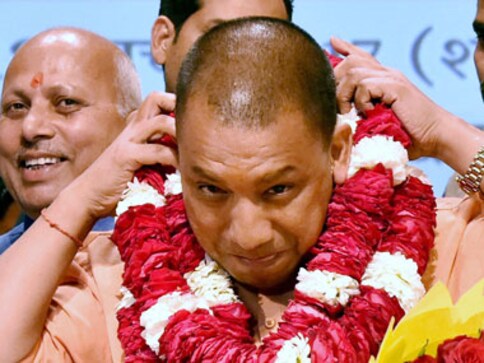 Yogi Adityanath's anointment as chief minister of Uttar Pradesh has been the biggest story in Indian media over the last two days.
Urdu newspapers, which to a large extent mirror the mood among Muslims, carried the news prominently. The editorial comments, which are quite revealing, vary from apprehension and anxiety over communal harmony in the state to guarded optimism.
The prominent Urdu newspaper Sahafat has said that these are testing times for the people of Uttar Pradesh. In its editorial on 19 March, it cites the incident of BJP workers attempting to hoist flag on a mosque in Bulandshahar and the VHP's plan to hold Ram Mahotsav events across the country, apart from a renewed push for the construction of Ram Mandir, to imply that the people may face a tough time in the future.
The multi-edition Roznama Rashtriya Sahara cites several examples to express their apprehensions about the law-and-order situation, suggesting that discord may take precedence over development.
But Lucknow-based Aag has a slightly different take. In its editorial on 19 March, the paper says, "It was commonly felt that a moderate leader with a clean-image and no criminal charges against him would be chosen for the job. However, it seems that the party leadership believed that in view of the situation in Uttar Pradesh, where corruption is rampant and law-and-order is a big issue, they needed a different kind of person—someone with a harsh image…", the paper noted.
Interestingly, after Yogi Adityanath took the oath and addressed his first press conference as chief minister, the newspaper's editorial on 20 March, sounded more optimistic, especially, because of the new CM's utterances.
The paper mentions how Adityanath said he would work for all sections of the society and has restrained leaders from making irresponsible statements while asking the police to ensure that there was no ruckus during celebrations by workers.
The editorial further says that a lot is done to acquire power but things change later on and one has to act differently to stay in power. It ends on a positive note, hoping that Adityanath would focus on governance, check corruption and ensure employment.
But Siasat, the Hyderabad-based newspaper, doesn't share such optimism. In its editorial on 20 March, the paper says, "it seems that the BJP has finally decided to execute its long-term plans and hence Yogi Adityanath has been made the chief minister".
"BJP leaders used to attack Samajwadi Party over poor law-and-order but now that it has secured the mandate, the party handed the state to a leader who faces several criminal cases", it writes.
The mass circulated daily urges the government to focus on maintaining communal harmony and to take steps for betterment of Muslims. Some newspapers have expressed worry over the posters asking Muslims to leave which were recently put up in Bareilly.
Salar, another prominent newspaper, mentions that not just Muslims, but also sections of Hindus were  unhappy with Yogi Adityanath over his statements. "It seems the aim is to implement BJP's agenda in UP to pave way for its victory in Lok Sabha polls in 2019." The Bengaluru-based newspaper says that if situation worsens in UP, it may have affect on the entire country.
Jadid Khabar, which is published from Delhi, in its editorial on Monday, writes that BJP had several leaders in Uttar Pradesh who could have worked on the plank of development and taken the state ahead.
Recalling Yogi's speeches in the past, the newspaper is worried about a possible rise in communal temperature in the state. The paper insists that the huge mandate is for development of the state and reminds BJP of its immense responsibility towards the people of Uttar Pradesh.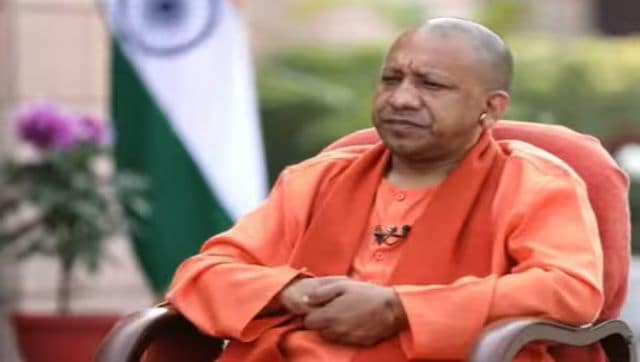 India
In his first big response on Uniform Civil Code, Uttar Pradesh Chief Minister Yogi Adityanath on Sunday said that every state has formed a panel like UP and a decision will be taken after consensus on the matter.
India
"In the last six years, we gave more than 5 lakh government jobs in the state. Through the help of MSME and Vishwakarma Shram Samman Scheme, we gave a platform to more than 1.61 lakh youths in the state," CM Yogi said in an exclusive interview to News 18.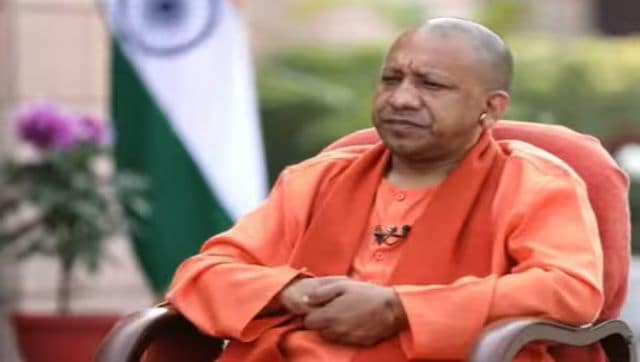 India
CM Yogi remarked in an interview that a film director should bear in mind that he shouldn't provide any sequences that might cause controversy when developing a film