West Bengal panchayat polls: TMC's violent ways might fuel unlikely coalition between BJP, Congress and Left
An unlikely coalition is taking shape in West Bengal but trust the so-called national media—busy with Rahul Gandhi's Twitter feed, Congress' 'fasting' and other such matters of severe national importance—to stay completely clueless.
An unlikely coalition is taking shape in West Bengal but trust the so-called national media—busy with Rahul Gandhi's Twitter feed, Congress' "fasting" and other such matters of severe national importance—to stay completely clueless. Faced with an oppressive regime's signature violence and blatant subversion of law and order machinery ahead of next month's panchayat polls, a political equation is moving from "impossible" to "probable".
It appears that at least at the panchayat level for 42,000 seats, the BJP, Congress and the Left may shelve their deep ideological and political differences to take on the might of the ruling Trinamool Congress. It is no less than North Pole and South Pole drawing closer: The political equivalence of a geographical impossibility.
The Congress and the Left, of course, had formed a "jote" (coalition) in 2016 and continue to remain in an unofficial, unsanctioned alliance. Not too many eyebrows would have been raised if they'd revived the mechanism for panchayat polls in May. It is the presence of BJP—fast becoming the pole of Opposition in the West Bengal—in this equation that has upset all calculations.
According to media reports, state BJP leader Sayantan Basu paid a visit to CPM MP Basudeb Acharia, who is recuperating in the ICU of a Purulia hospital after coming under attack allegedly from armed TMC goons. The septuagenarian leader was on his way to file nominations for the panchayat polls which are scheduled for 1, 3 and 5 May. Monday (9 April) was the last date for filing nominations. Results will be known on 8 May.
The nine-time MP, a member of CPM's central committee, reportedly came under attack in the Kashipur area of Purulia district on Friday. The assault was allegedly "orchestrated by local TMC MLA Swapan Beltharia", who along with a few henchmen were apparently "waiting outside the Kashipur block to prevent Opposition party leaders from filing nominations…" The DNA report quotes CPM as saying that "police remained mute spectator even as TMC cadres roughed up Left workers".
Hours after the BJP leader visited Acharia, a state CPM leader hinted at a changed equation. He told Saugar Sengupta of The Pioneer, "I have no idea of party men coming together but if the people are coming together then we have to accept their will". According to the report, a ground-level understanding is fast developing between BJP, CPM and Congress in districts such as Jalpaiguri.
"We will first survive, then deliberate on ideology. We are giving one against one candidate. In places where BJP has emerged as a bigger force we are leaving them a seat and where Left and Congress are strong they are nominating their men", a CPM branch committee member told the newspaper.
Incongruence between local and national level politics is not uncommon. State units of national parties such as the Congress or BJP sometimes take local positions that are at variance with their stands at the national level. The BJP, for instance, was careful not to let its position on 'beef ban' derail its prospects in the North East. Rahul insists that he is a bona fide 'janeu-dhaari' Hindu, yet his party has moved to carve a separate religion out of Hinduism in Karnataka.
Let's take another example. Congress' Bengal unit chief Adhir Ranjan Chowdhury is reportedly "furious" that party's senior leader Abhishek Manu Singhvi—who took Chief Minister Mamata Banerjee's help in getting elected to Rajya Sabha—has represented the TMC government in Supreme Court. Ironically, the case was filed by Congress against the state seeking deployment of central forces in panchayat polls. Confused? Bengal Congress workers are even more so.
Chowdhury, who pleaded his own case before the apex court, told Sujit Nath of News18, "TMC workers are targeting Congress workers and preventing them from filing nominations across the state. On the other side, my party MP Abhishek Manu Singhvi ji is helping the TMC by arguing on behalf of the Bengal government at the apex court… We all know that Singhvi was nominated to the Rajya Sabha from Bengal with the support of TMC but there is a massive anger within the ranks of West Bengal Pradesh Congress Committee. My workers are asking me why is Singhvi doing this and I feel embarrassed, I don't have an answer".
Chowdhury has fallen victim to the alignment in national politics since Congress' central leadership can't afford to antagonise Mamata. The real political significance of such dissent, however, is minimal.
Not so the realignment threatening to take place in Bengal around panchayat polls. As The Pioneer argues, this alignment seeks to replicate the 'one-vs-one' formula that the Bengal chief minister recently floated in Delhi during her meeting with Opposition leaders to defeat the BJP in 2019. Such a tectonic shift cannot take place unless the motivation for it is strong enough. There's no doubt that such a condition exists in Bengal where the Opposition parties are finding it difficult to even file nominations.
The concept of "free and fair polls" has long been alien to West Bengal. If the Left had left behind abuse of state machinery, "scientific rigging" and electoral violence as a legacy over its three decades of rule, the TMC deepened these subversions and has added a signature swagger to the mix.
Violence and polls have become synonymous. The days leading up to filing of nominations have been marked by continuous violence and loss of lives. The Opposition parties are resisting at places, but TMC's dominance is total, chiefly because law and order machinery has turned into a veritable party arm.
As Sandipan Deb wrote in 2015 for Livemint: "In her four years in power, Mamata Banerjee has defanged the Kolkata police. Many honest senior officers have been shunted to peripheral posts that have nothing to do with law and order. The Kolkata police now reports to the Trinamool Congress cadre".
The violence continues. In Birbhum district, former CPM MP Ram Chandra Dome was injured when multiple crude bombs were hurled inside the Nalhati BDO (Block Development Officers) office as Opposition BJP and CPM candidates arrived to submit their nominations. In Murshidabad, a Congress worker was allegedly thrashed by TMC goons in broad daylight right in front of police, reported India Today.
Another attack was reported from Bankura, where CPM MLA and leader of the Left Legislative Party Sujan Chakraborty was attacked by Trinamool cadres. "I participated in a rally of Left Front candidates who were on their way to file nominations when armed TMC cadres in collusion with police attacked us. I was also assaulted by them", Chakraborty told The Hindu. The same report mentioned that in Murshidabad, a Congress rally led by state president Chowdhury was attacked by TMC workers.
On Wednesday, a BJP worker died in Bankura after suffering multiple injuries from the thrashing that he received from alleged TMC cadres. Abhijit Mondal, a local BJP leader, told The Indian Express that the deceased Ajit Murmu (35) went to the BDO office in Ranibandh to file his nomination papers. He claimed TMC workers attacked Murmu with a sharp weapon and hurled a bomb at him.
A video went viral on social media showing masked men attacking a BJP leader and smashing his vehicle. According to a report in Financial Express, the victim was Shyamapada Mondal, BJP state secretary. He is seen being dragged out of his car and thrashed by goons in Bankura. BJP leaders claim the attackers belong to TMC. The ruling party has denied the charges.
On Monday, local TV channel ABP Ananda reported that the daughter of a BJP candidate was thrashed in broad daylight by alleged TMC workers in Baruipur. The candidate was on his way to file nomination. The violence isn't restricted to the districts. On the day that this verdict was passed, 29 crude bombs were recovered following an explosion near Kolkata's busy Dum Dum junction.
On Saturday morning, armed TMC toughs arrived "in truckloads" at the Alipore administrative complex and "started chasing Opposition candidates the moment they landed there as policemen allegedly looked the other way. For the next half an hour, ruling party toughs took control of Alipore Road. Even media persons were not spared: they were stopped from using their cameras or mobile phones", according to a report in The Times of India.
With the Supreme Court washing its hands off and law enforcement failing to do its job, the Opposition finds itself squeezed out of options. Scant attention from national media has added to the desperation. It is in this backdrop that we must see the move for a tectonic realignment in Bengal politics. Though it remains to be seen whether the "probable" becomes a reality.
Find latest and upcoming tech gadgets online on Tech2 Gadgets. Get technology news, gadgets reviews & ratings. Popular gadgets including laptop, tablet and mobile specifications, features, prices, comparison.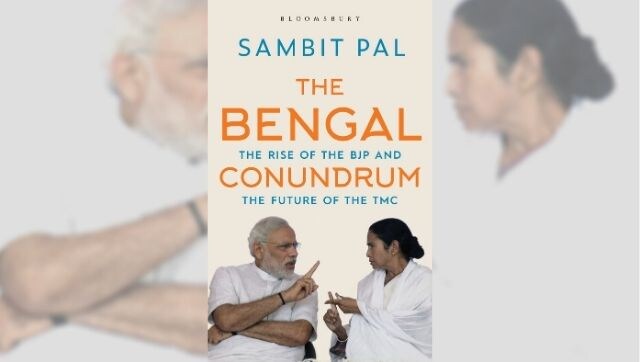 India
The lavish Ram Navami celebrations were the VHP and its associate organisations' answer to Muharram processions in Bengal. The BJP rode on this wave to extract political benefit out of it, writes Sambit Pal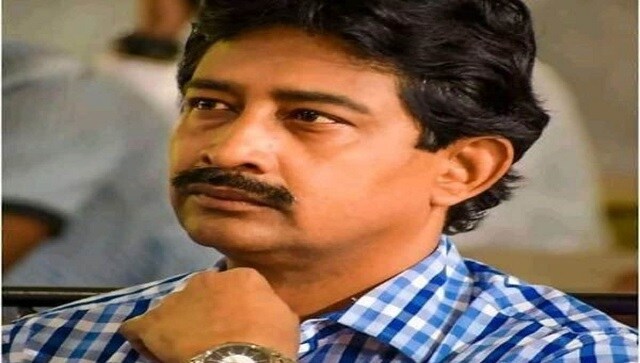 Politics
The Domjur MLA joins a string of TMC leaders who have quit the ruling party ahead of the state Assembly polls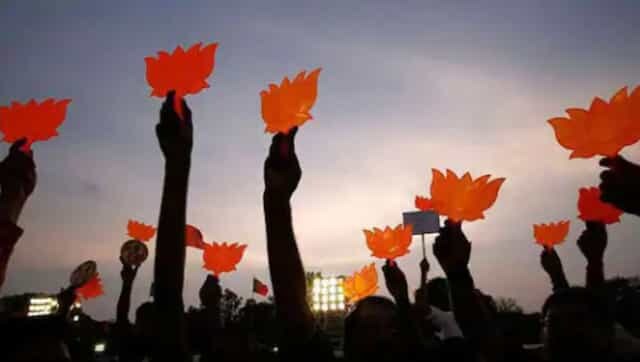 Politics
If the Left Front-Congress alliance works out, the BJP will have to work much harder for its vote share.