Congress leaders seen feasting before Rajghat fast; Sambit Patra terms Rahul Gandhi-led event 'farce'
BJP leader Harish Khurana tweeted an image where Congress leaders Ajay Maken, Arvinder Singh Lovely, and Yusuf Ansari among others are seen feasting on chole bhature right before the start of fast at Delhi's Rajghat
A fast organised by Congress leaders in Delhi's Rajghat has turned into an embarrassment for the party, as images have been released on social media of them eating 'chhole bhature' before beginning their protest.
वहाँ रे हमारे कांग्रिस के नेता,लोगों को राज घाट पर अनशन के लिए बुलाया है और ख़ुद एक रेस्तराँ में बैठ कर छोले भटूरे के मज़े ले रहे हो ।
सही बेफ़क़ूफ बनाते हो । pic.twitter.com/gp2pIYsdOb

— Harish Khurana (@HarishKhuranna) April 9, 2018
Seen feasting on 'chhole bhature' is Congress's Delhi chief Ajay Maken along with other leaders Arvinder Singh Lovely, and Yusuf Ansari, among others. Although the image was tweeted from an unverified account of BJP leader Harish Khurana, it was circulated across social media and television news channels on Monday.
The image has been shown across media channels even as the Congress plans to corner the government ahead of the BJP's 12 April fast. Congress president Rahul Gandhi is expected to address the fast in Rajghat on Monday.
Meanwhile, Lovely admitted to having feasted on chole bhature, however, he clarified that the images were taken at 8 am while the fast was expected to begin at 10.30 am.
News18 quoted him as saying: "The photograph was taken before 8 am. This is a symbolic fast from 10.30 am to 4.30 pm. It is not an indefinite hunger strike. Instead of properly running the country, they (BJP) concentrate on what we eat."
Photograph was taken before 8 AM, this is symbolic fast from 10.30 AM to 4.30 PM. It is not an indefinite hunger strike. Instead of properly running the country, they concentrate (BJP) on what we eat : AS Lovely, Congress on picture of him eating before fast | ANI pic.twitter.com/ToKquC8PL7

— News18 (@CNNnews18) April 9, 2018
But Congress leaders feasting on chhole bhature was not the only controversy that the Grand Old Party's symbolic fast attracted on Monday. Earlier on Monday, Congress leader and 1984 anti-Sikh riots accused Jagdish Tytler was allegedly forced to leave the venue.
Tytler reportedly left Rajghat soon after Congress leader Sajjan Kumar, also an accused in the 1984 anti-Sikh riots case, was told to leave. Reports claimed that Congress didn't want to attract any undue attention during the hunger strike, and therefore, the two Congress leaders were told to leave the venue.
BJP leader Sambit Patra linked the two senior Congress leaders leaving the venue as an acceptance of guilt from Congress over the party's alleged role in the 1984 anti-Sikh riot.
"They talk about fighting against violence, but Congress' truth has come out right in front of Gandhiji in Rajghat. The way the environment was created and the way Tytler and Kumar were told to leave, is an admission of guilt," Patra said, addressing a press conference on Monday.
Tytler, however, denied the reports saying, "I was not told to leave."
Patra also termed Congress as the "only danga master" of the country. "Rahul Gandhi talking about non-violence is a farce, it's not fast," Patra added during a press conference on Monday.
Patra also ridiculed Gandhi for his criticism of BJP of maintaining an anti-Dalit stand, saying BJP has always respected BR Ambedkar. "We don't only love Ambedkarji, we also read Ambedkarji's work," Patra said, while reading out Ambedkar's resignation letter from the Jawaharlal Nehru Cabinet.
Congress party units across India are all geared up to observe a fast today to protest against the NDA government at the Centre and to promote peace and harmony.
The party had announced its plans to hold the fast last week, citing several issues such as the Supreme Court order diluting the SC/ST (Prevention of Atrocities) Act and the disrupted Budget Session in the Parliament while accusing the NDA government of not allowing any discussion on any of these issues at the Parliament.
Apart from Delhi's Rajghat, similar fasts are being organised by Congress units in Maharashtra as well. The Maharashtra Pradesh Congress Committee shared a list of leaders across the state, who will hold a hunger strike.
Find latest and upcoming tech gadgets online on Tech2 Gadgets. Get technology news, gadgets reviews & ratings. Popular gadgets including laptop, tablet and mobile specifications, features, prices, comparison.
long reads
In her latest book, Dialects of Silence: Delhi Under Lockdown, fine art photographer Parul Sharma captures her closest encounters with the sighs, sorrows and consolations of a city in despair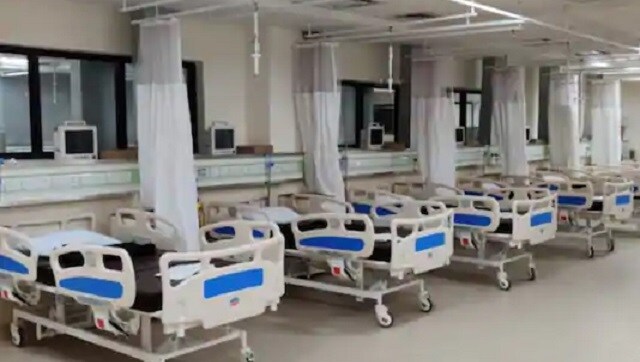 India
The government data also revealed that at 19.5 percent, India has highest share in global Covid-19 recoveries.
India
Singh, who was in New Delhi on Friday, said he will visit Lucknow on 20 September and surrender himself to the Uttar Pradesh Police